Our Top 10 Highlights from SXSW
Business Blog / March 19, 2015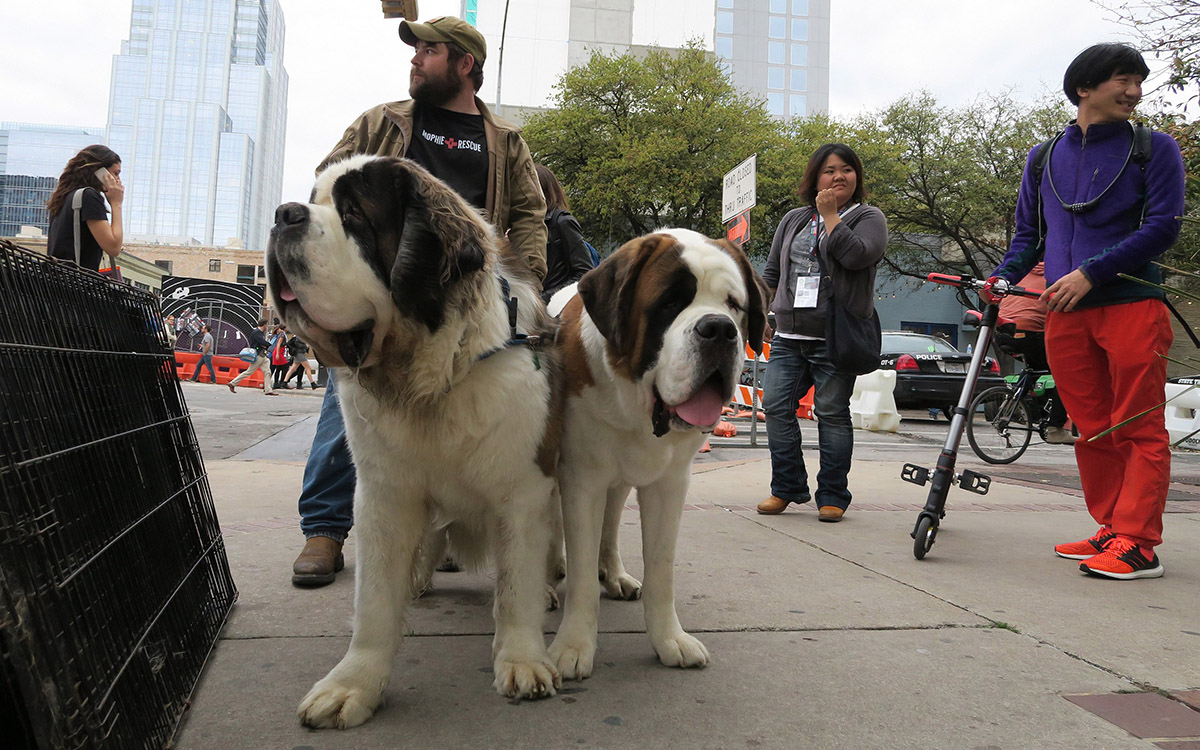 We just spent three action-packed days in Austin, Texas, for the interactive portion of SXSW. Clients, agencies, media and tech companies, thought-leaders, inventors and innovators came together for one of the most well-attended interactive conferences in the world. We partnered with The Ipsos Girl's Lounge, met with brand marketers and MagMakers, and reported from the streets via our Instagram.
Here are our top 10 highlights:
#1 The Girl's Lounge. What an incredibility smart and savvy group of business leaders, influencers and, most importantly, generous women. The Girl's Lounge is a place where major marketers, media companies and agencies gather, and is a haven for all manner of professional women, from C-suite veterans to junior staffers. The Lounge has a presence at nine annual industry events, including CES, SXSW Interactive and the Cannes Lions, as well as the 4A's and ARF (where the attendees control billions of marketing dollars annually).
#2 The people. Oh, the things you will see! Oh, the people you will meet! Serendipity rules the day at SXSW and you never know who you will run into. We met up with many great people (dogs are people, too!) who were there to share in the celebration of technology and the future of our digital world. Great to see you Partnered's Baldwin Cunningham, Participant Media's Gillian Sheldon, and Pop Sugar's Brandi Milloy (to name a few).
#3 Representing Flipboard. It was a pleasure to speak with so many fans of Flipboard.  Dedicated readers who make magazines, read articles and share stories were happy to share their love for the brand with us. We love you, too!
#4 The focus on education. Education was a big theme this year. We were lucky enough to spend a little time with Sarah Snow from the live video messaging app Glide. Sarah told us about how Glide is a major app for the deaf community and one of her SXSW tasks was to host an event at the Texas School for the Deaf.
#5 Strategic partnerships. Leading this conversation was Keynote speaker and former AOL CEO Steve Case. Case believes that we are entering the third wave of the Internet and one of the mega-trends for "third-wave" entrepreneurs is strategic partnerships. We agree, Steve. Strategic partnership is something that Flipboard has believed in from Day One, with over 350 premium publishing partnerships, as well as top global brands and platforms.
#6 Everyone we had the pleasure of interviewing. We created a special Ipsos Girl's Lounge SXSW 2015 magazine. We interviewed over 20 women at the lounge, spanning diverse demographics, interests and passions. Also check our official Tumblr account for the interviews throughout our post-SXSW breakdown.
#7 Content. It's no surprise that creating compelling content is at the forefront of many brand marketers' minds. Over 400 SXSW panels dedicated to content creation, content marketing and content distribution were held. Helping brands and publishers develop content marketing solutions and strategies utilizing the Flipboard platform is core to our DNA.
#8 Conversations and topics. Issues raised at The Girl's Lounge ranged from how to pitch a business idea to investors, the art of the :60 pitch, the concept of "friendtorship"  (phrase coined by Wired's Kim Kelleher), the important role of male colleagues, and confidence to make a difference, to just name a few. Subject matter experts were on hand to lead these conversations, provide invaluable feedback, and offer the right mix of support and motivation.
#9 Meerkat. Live streaming app Meerkat was on the prowl. We saw many people using the app to capture the action of SXSW events, parties, panels and live interviews. It's a service to bring real-time live coverage on behalf of a brand or event. (Read more about them in the Meerkat topic on Flipboard.)
#10 Brands capturing cultural moments and memes. Austin becomes the ultimate canvas for artists, makers and brands. The Texan city is visually and emotionally stunning, and a favorite sight of ours was this original mural created by Mashable. We loved it so much we asked a stranger to snap our picture. The camera was facing forward, so he turned around and took a selfie with us. Thanks, Mr. Stranger, you're the best!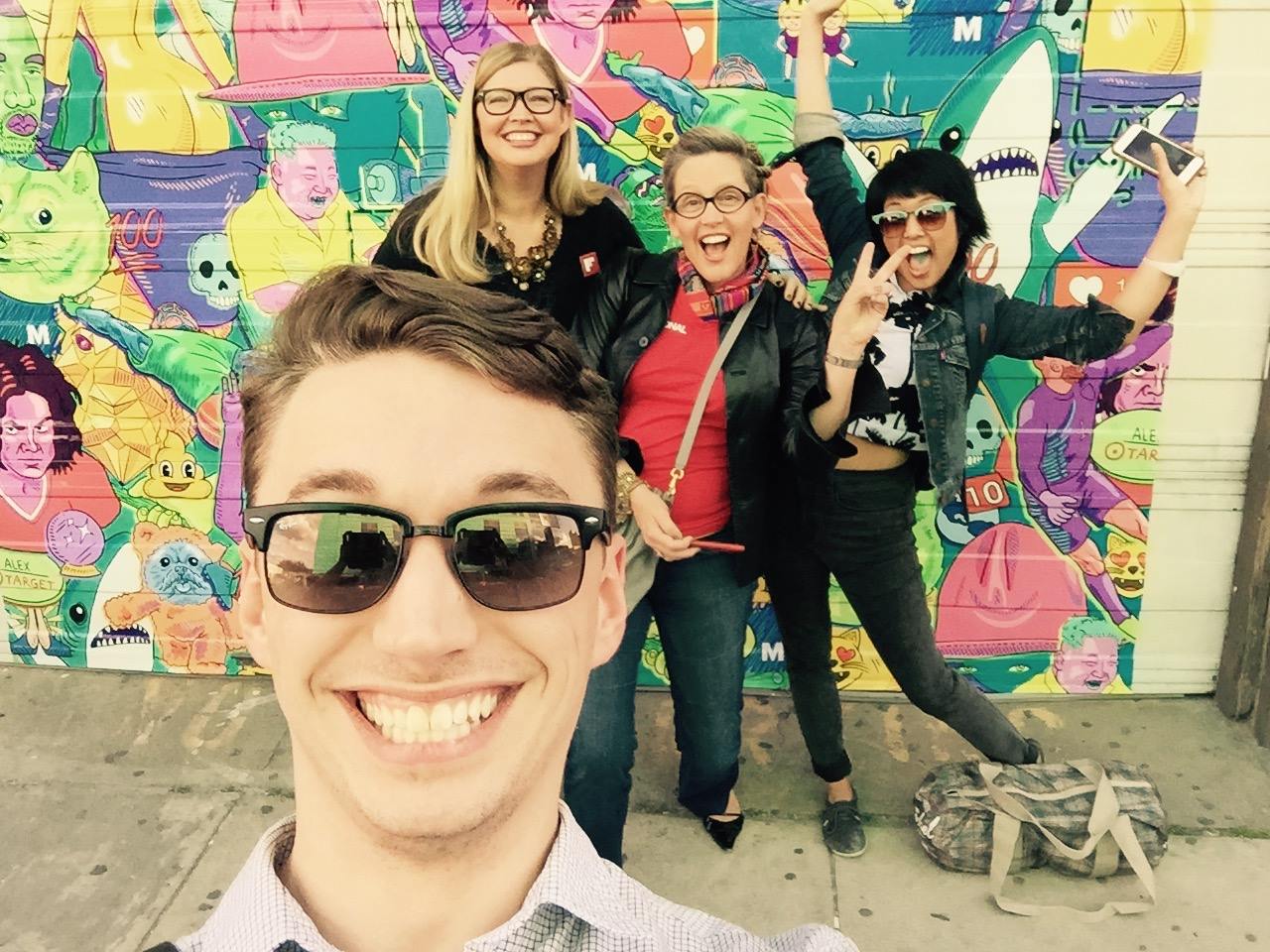 ~ChristinaAlbee is reading THE PRODUCTIVE LIFE, and #CHEFLIFE