<![CDATA[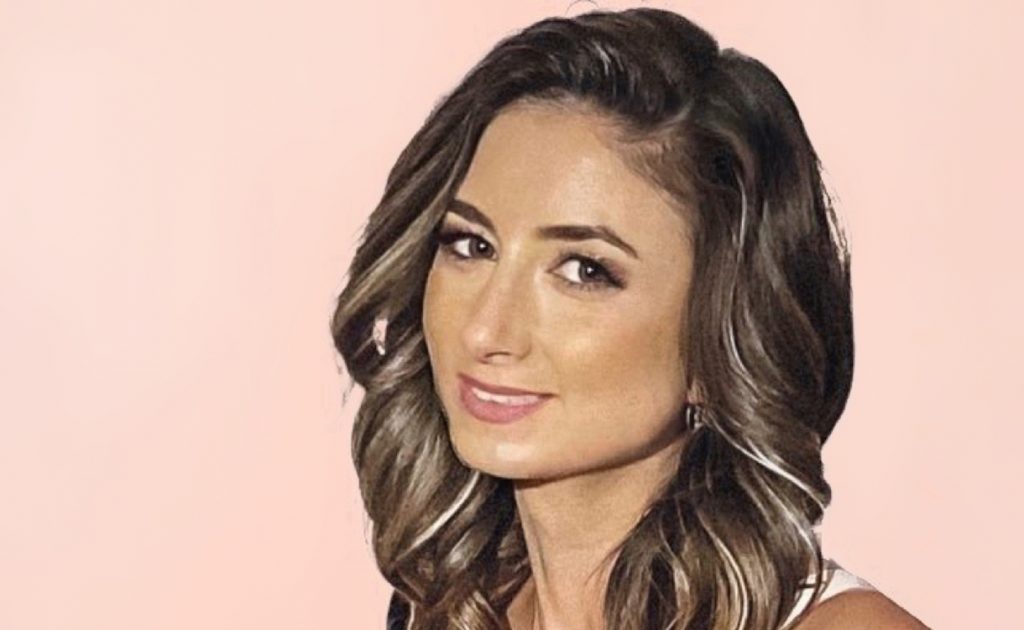 With thousands of high-quality publishers, Flipboard can not only help you stay informed on a personal level — it can also be a useful tool for story ideation and brainstorming. We spoke with Gabrielle Olya, lead writer and editor at GOBankingRates, a personal finance publication with the tagline,"helping you live richer." Gabrielle explains how she uses Flipboard to filter and organize articles, and even gather inspiration for new stories to publish to an engaged audience.

What was your first experience with Flipboard and how did that inform how you use it today?

I started using Flipboard as a way to share my own stories with a wider audience. I loved being able to create unique Magazines for the different topics I cover, so I can sort my stories into easy-to-navigate categories. This way if someone really loves travel content, they can effortlessly find those stories on my page, or if they're particularly interested in women and finances, they can browse my #FinanciallySavvyFemale Magazine, where I share all my stories that are part of my female financial empowerment column.

While I still use Flipboard as a way to share my stories with a larger audience, I have also found that it's an extremely useful tool for story ideation and brainstorming. I check my "For You" feed daily to see what people are buzzing about in the realms of finance, general news and pop culture. This helps me come up with story ideas that I feel have good potential to resonate with Flipboard readers.

How do you measure success on the platform and how has Flipboard helped you achieve your goals?

We track GOBankingRates' article performance on Flipboard on a daily basis, so we can see exactly how many users Flipboard is driving back to our site. We leverage opportunities through both our Flipboard Magazines and Storyboards. We also love partnering with Flipboard to feature our content in their newsletters, including 10 for Today and $avvy, which helps us grow our user base and reach new audiences. GOBankingRates has lofty user attainment goals, and the traffic that Flipboard brings our way is instrumental in helping to achieve these goals.

What have been the most effective ways to share your content and grow your audience on Flipboard?

We share our GOBankingRates content by publishing stories to our Flipboard Magazines, and creating new Storyboards throughout the week to highlight top stories. Magazines have been a great way to showcase what we publish every day, and Storyboards help us curate and create collections around particular timely topics, such as Is Your State Offering Inflation Relief Checks? and Here's How Much You Should Have in Your Retirement Account.

What is your favorite part about Flipboard and why?

I absolutely love the "For You" feed. The stories that populate it are always such a good fit for my interests and the topics that I cover. It has become an invaluable brainstorming tool for me as I come up with new content for our site.

What do you enjoy about Flipboard that you can not find on other social media or content distribution platforms?

I really enjoy being able to filter content so easily, both as a creator and a consumer of content. If I am looking for story ideas on a specific topic, Flipboard makes it easy to isolate just this topic, and provides stories from a variety of viewpoints — which is not always the case with other platforms. It also makes it easy to categorize my own stories so I can better reach niche audiences.

What advice would you offer other publishers on the platform to be successful?

Many of our successful pieces on Flipboard cover timely themes and topics but with a new twist. To stand out from other publishers on the platform, it's important to not just cover the news, but come up with a unique angle that will make readers interested in what you have to say. I would also recommend leveraging Flipboard's analytics tools on a regular basis, which are great for tracking what's working for your brand, and when to make adjustments and optimizations.
— Shannon Yeager, lead manager publisher partnerships, is reading Home Renovations To Avoid At All Costs