Flipboard Advertising + Retail + Foursquare
Business Blog / February 22, 2016
Many of the iconic brands we work with have a presence in the real world, many in the form of retail locations. Research shows that 93% of retail ad spend still happens offline. Can a digital, mobile platform drive meaningful consideration and purchase intent for brands that rely on a retail presence? The answer is yes. And now we have a way to prove it.
We are excited to announce today that we are working with Foursquare's new tool, called Attribution powered by Foursquare, to measure the conversion of media spend into real world visits to retail locations to help our clients understand the impact of their advertising on Flipboard. Attribution powered by Foursquare works with a panel of over a million people who've opted into sharing their physical location at any time, are representative of the U.S. population, and are non-incentivized. This allows us to accurately compare readers who saw an ad on Flipboard with a control group that hasn't. Connecting our data to Attribution then gives us insight into subsequent store visits for each group.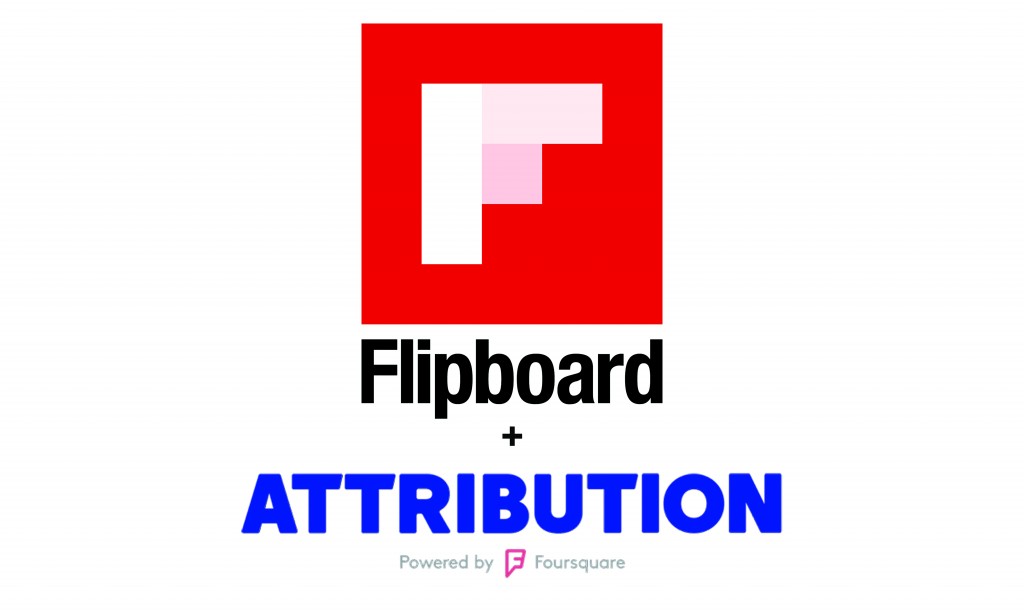 In preparation of today's launch, we ran a preliminary test of Attribution powered by Foursquare. We used it to see the impact of a campaign by a global retail brand on Flipboard. The results showed that one week of advertising drove 12% more foot traffic to the brand's stores compared to a control who was not exposed to the campaign on Flipboard. These results are impressive and consistent with our knowledge that ads on Flipboard build high brand awareness and engagement. Brand awareness translates into real-world purchasing decisions.
The test of Attribution powered by Foursquare mirrors the results of independent research Microsoft conducted last year to measure the impact of its Flipboard advertising. The comparative research study conducted by Omniture across multiple media partners determined that Flipboard media was the number one driver of in-store sales.
Attribution powered by Foursquare makes research that links digital media exposure to physical store or restaurant visits more affordable and available in real-time for our clients. We're looking forward to working with more brands to leverage this new partnership with Foursquare.
~FlipMarketer is reading Mobile Lead Generation
GET FLIPBOARD ON:
FOLLOW US ON:
FLIPBOARD / TWITTER / INSTAGRAM / FACEBOOK / GOOGLE+ /TUMBLR /YOUTUBE / SOUNDCLOUD / PINTEREST / MEDIUM