Say Hello at Social Media Weekend
Christel van der Boom / June 9, 2016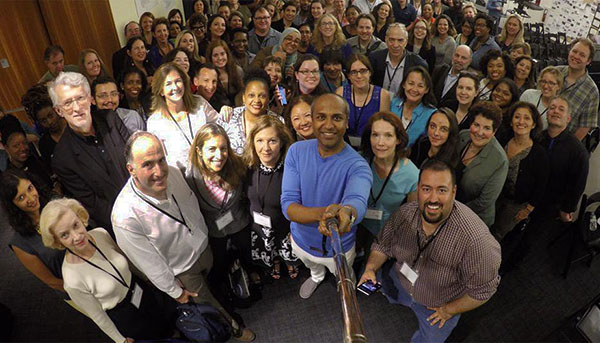 Social media has changed journalism. We've all gotten used to seeing reporters using social media content in their stories for instance. Journalists also investigate news sources on Twitter and use social networks to promote their stories to expand their readership. Navigating social media platforms has become a core skill for journalists, who need to be more tech-savvy today. Moreover, these social media skills require constant updating in an ever-changing digital media landscape.
Together with Chief Digital Officer of the Metropolitan Museum of Art Sree Sreenivasan and Tow-Knight Center Director Jeff Jarvis, the CUNY Graduate School of Journalism is organizing Social Media Weekend this June 10 and 11. Things change rapidly in the world of social media, which can be challenging to keep up with—Social Media Weekend covers the latest trends and helps attendees refresh their skills.
Flipboard will host a reception tomorrow night, where our head of communications and content, Marci McCue, will interview Sree to hear how he curates his voice on social channels and for different communities.
Regular tickets are sold out, but a few overflow seats are still available as well as tickets for a separate CUNY J+ "Pre-game" Training Session to refresh your social media skills on Thursday, June 9, before Social Media Weekend begins.
If you cannot join in person, follow along on Twitter by following the hashtag #smwknd. Or read the Flipboard Magazine the team at CUNY is curating—Social Media Weekend 2016—which has everything about the event in one place.
~ChristelV is reading Great Journalism from America's High Schools
P.S. We've also added Social Media Weekend 2016 to our roster of Flipboard Magazines that cover company events.