FlipMarketer Spotlight: Social Selling Expert Tim Hughes
Christel van der Boom / April 12, 2017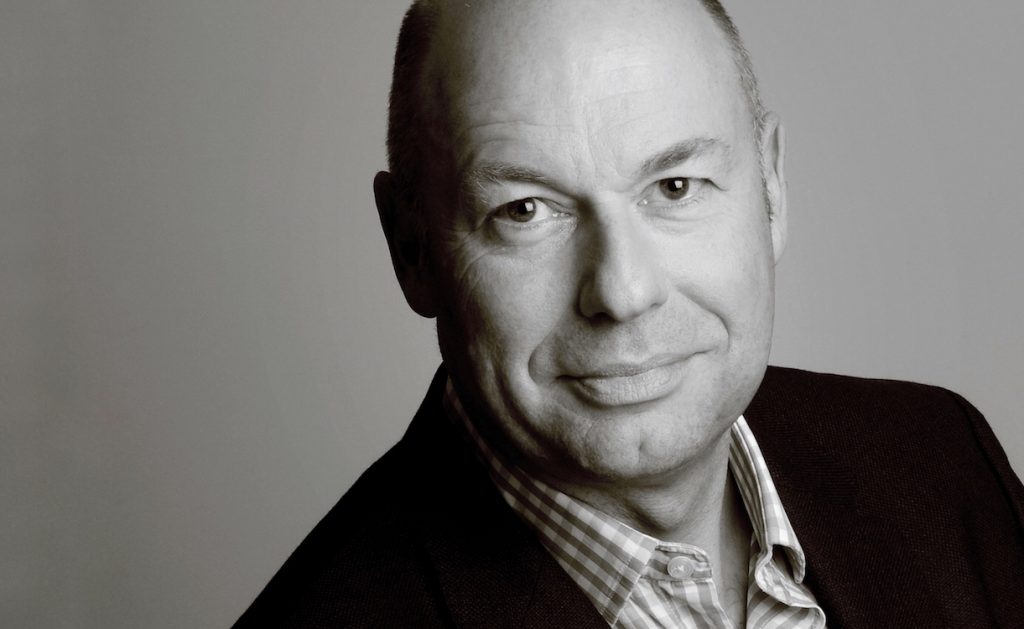 Tim Hughes is the author of Social Selling – Influencing Buyers and Changemakers and the curator of The Social Selling Network, Digital CMO and a couple of other Flipboard Magazines. "I have a passion for helping organizations see the transformative power of social," he says.
Seven months ago, Hughes left Oracle after a 10-year stint. In the last three years, he was involved in transforming the salesforce from "on premises" to selling "SaaS." This involved a complete overhaul of the sales process for 2,000 people across Europe, and it was during this time that he realized that social selling could help make the transition.
"The internet has changed the way people buy. Instead of calling a salesperson and getting 80% of the information they need when making a purchase, people go online to educate themselves," Hughes explains. "This self-education is usually in 'salesperson avoidance mode.' Social selling is the 'sales' reaction to this—which is to build relationships online and help and support people during the buying process."
His company, Digital Leadership Associates (DLA), helps executives understand the business benefit of social (to gain a competitive advantage and grow revenue) and also guides leadership to work with marketing, sales, HR, manufacturing, etc. on using social at a departmental level. While digital is about tech (or "IT," as they say in the UK, where Tim is based), the real business benefits from being a social-enabled company are driven on a cultural and process level.
We asked Tim to share about himself, social selling and his Flipboard use with us. Here's more from him in his own words:
To be effective in social selling, you need a change of behaviour. Standing with a megaphone shouting at customers in broadcast mode is no longer the way people want to do business with people. Our clients want insight and to be educated. After all, people buy from people and are more likely to buy from people they know and trust.
My biggest challenge when talking with execs about social selling is that while social selling for many organisations is now "business as usual," many companies still think social is "posting photos of lunch." These companies will start to fall behind. It is my belief that employers have a duty to their employees to implement social selling.
I enjoy being an entrepreneur because I love being able to make the choices that make the company successful. It's such a great feeling setting a course and seeing the wind fill the sails. From day one, my business partner Adam Gray and I set an innovative culture; we see the market in constant change so we have to roll with it.
The first few sites I read in the morning are a number of my own Smart Magazines. Articles have a very short shelf life and I'm keen to see the latest, as soon as possible. The purpose of my work is to help educate and inform my 180,000 followers about social and in many cases support them through their own transformations.
My favorite topic on Flipboard is… I'm not sure I have favorite as my interests are so diverse, from social and digital marketing to artificial intelligence and music.
Someone I admire from a different discipline is Johannes Ceh. Johannes is a German marketer with a clear mission: to rid the world of poor content. I think he has his work cut out for himself.
One issue that I believe needs more attention is unconscious gender bias. Forbes writer Christine Bailey is working for us as a strategy director and at DLA we are great believers in inclusion and diversity.
If I could offer one piece of advice to my younger self, it would be: you need to spend more time with your parents teaching them about everyday tech, such as PCs, mobiles, etc.
~ChristelV is reading The Social Selling Network
Timothy Hughes: The Social Selling Network
The latest and greatest articles on Social Selling, Content Marketing, Customer Experience, Customer Service, Leadership and what you need to be up-to-date in the connected society
view the magazine
Timothy Hughes: Digital CMO
All you need to know about digital marketing
view the magazine
Timothy Hughes: Digital Transformation
The place to go for up to date digial news
view the magazine