We Asked the Women of Flipboard What Matters to Them And This Is What Happened
Christel van der Boom / April 5, 2022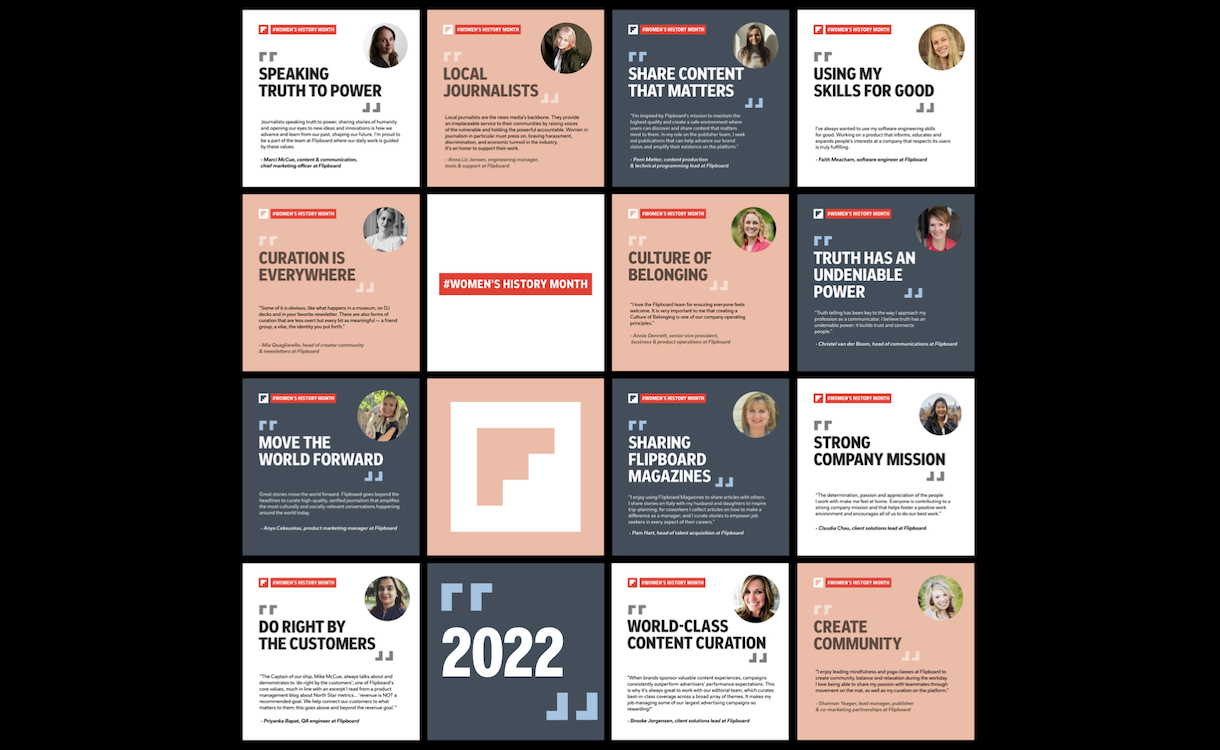 During Women's History Month, we showcased some of the outstanding women that make Flipboard go. We invited team members to reflect on their work, provide their perspective on the art of curation, or share how they connect to the company's mission. We turned each contribution into an eye-catching image that we shared on our social media channels with the goal to drive organic engagement. Here's how it went.
Background
We generally use our social channels to engage with the millions of people that use Flipboard, to amplify our own content, and to drive traffic to the amazing curation and curators on our platform. Most of the time, you see us share links that put a spotlight on our community of curators, update on new features and initiatives, or offer ideas for creative ways to use Flipboard. But with the decline of organic reach, we wanted to try something different.
Approach
Social media is first and foremost about connecting with other people, so we put people at the center of the women-of-Flipboard series. Moreover, consumers increasingly want to know the faces behind a brand. During March, we introduced our followers to 13 of the women on our team. You may have seen Anna on Twitter, Priyanka on Facebook, Mia on Instagram, or Claudia on LinkedIn…or any of the other teammates we featured.
For each of the participants, we created original visual content to share on our channels since we had observed that images and videos directly uploaded to social media sites tend to get wider organic reach. By being image-focused we eliminated the need for followers to take extra actions, such as clicking on a link.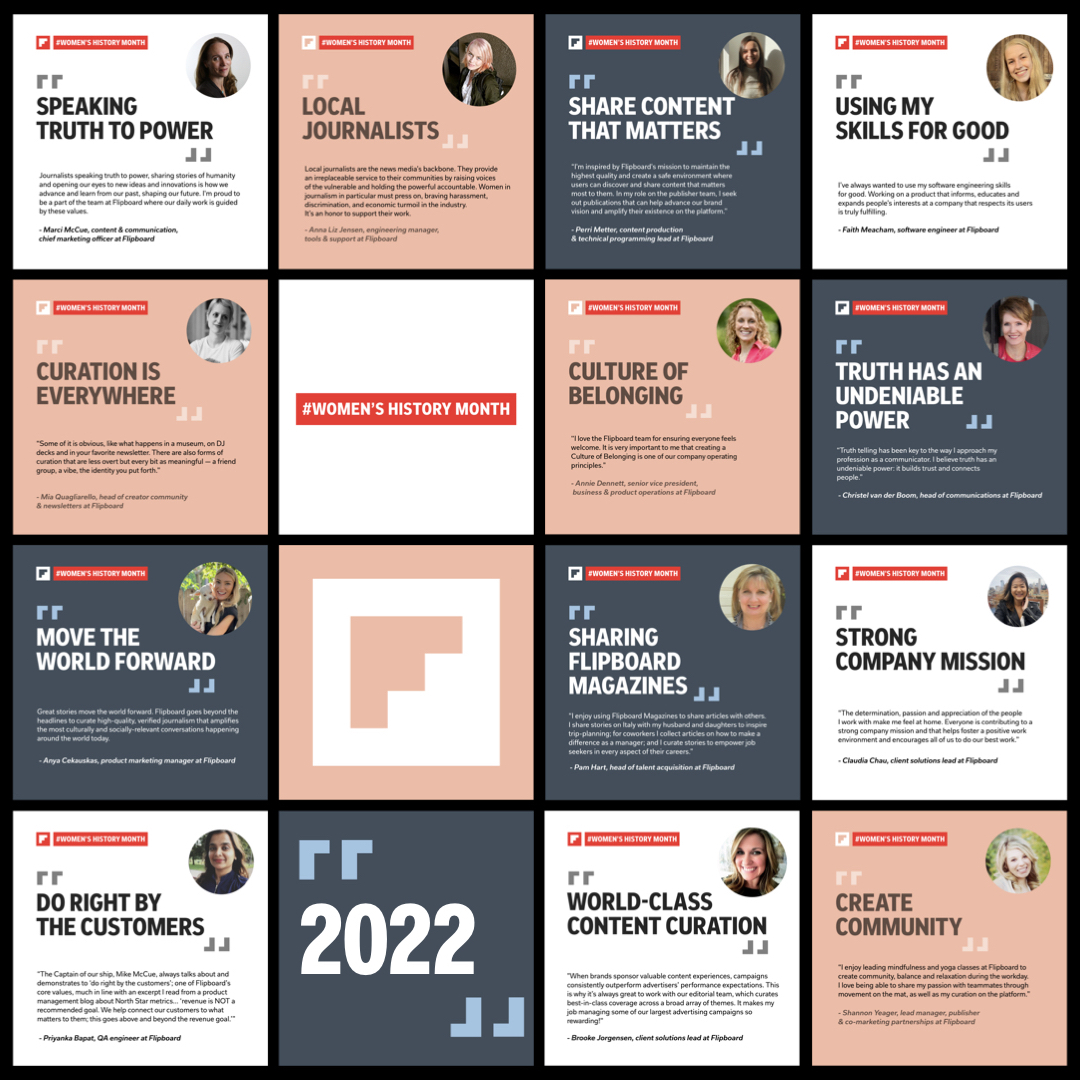 Outcomes
1. Engagement tripled

Our goal was to create content people want to connect with to boost engagement. We accomplished this on Twitter, LinkedIn and Facebook, where we saw our engagement rate go from an average of 2.5% to 7.5%. Only on Instagram did engagement rates stay the same. These insights help inform future content creation for our social media channels. For instance, we plan to create more images specifically designed for sharing on social media.
2. A powerful statement of our brand values emerged
When we saw the 13 quotes side by side, it struck us how they form a beautiful mosaic of what Flipboard stands for. The initiative inadvertently became an expression of our brand.
3. Boosted company pride
The initiative gave the whole team a fresh sense of pride. I, for one, feel inspired by my coworkers, their wisdom and their desire to make a difference in the world. This was also reflected in increased employee engagement on social media. Besides each of the 13 women sharing their own posts, many others on the team reshared and commented, including our brand partnership director Tony Biel.

—Christel van der Boom, head of communications, is curating "Eye Openers"