14 Educators You Should Follow on Flipboard
Mia Quagliarello / July 19, 2016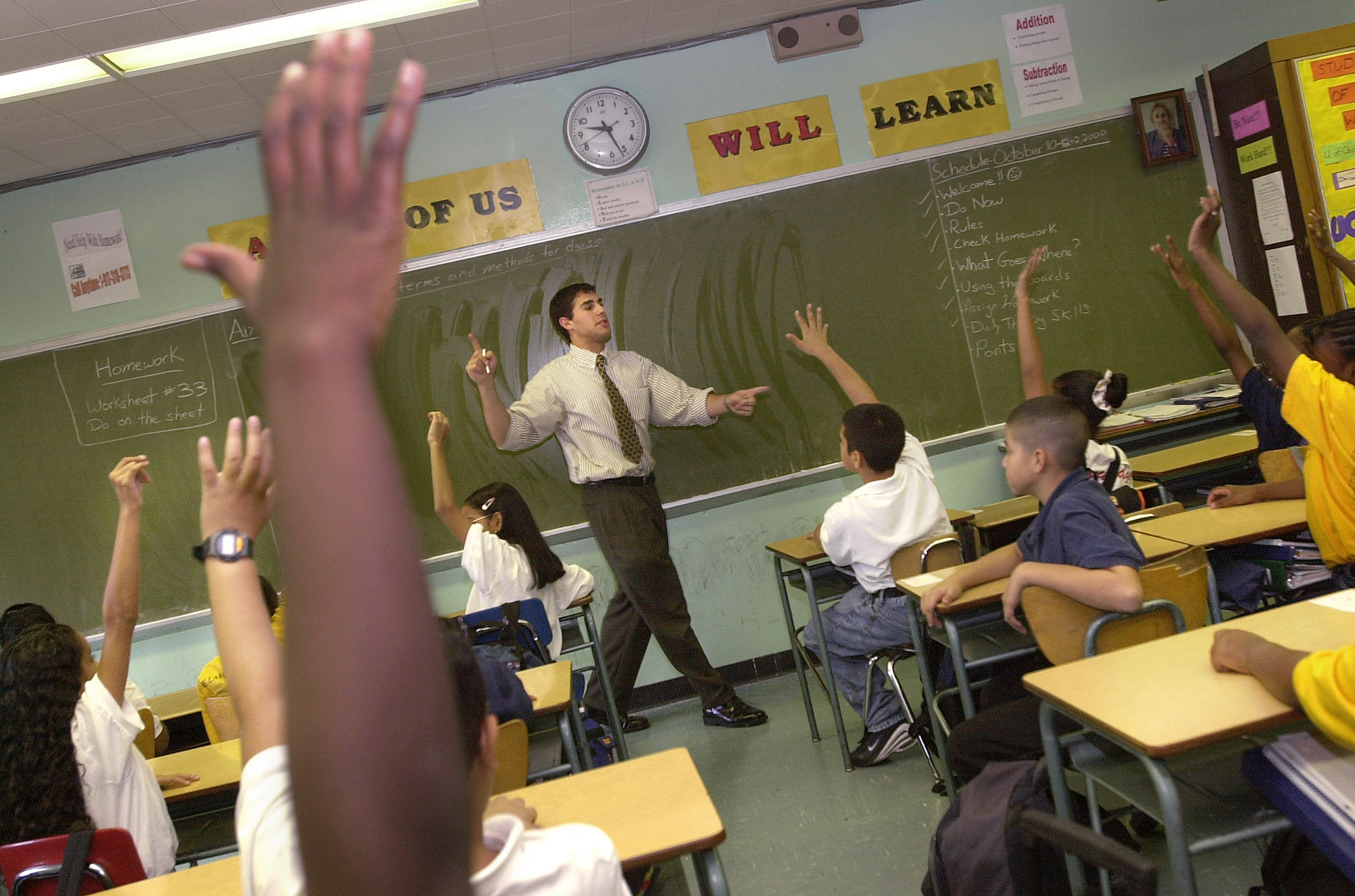 Educators have the power to change lives. More than mere teachers, the most influential instructors go beyond copying lesson plans and assigning homework; they inspire, guide, connect and support their pupils on multiple levels, developing innovative ways to enhance student learning and optimize classroom experiences.
These 14 educators/edtech specialists are charging forward and leading the way in academic enrichment. By discovering the best and most effective digital technologies and methods and implementing them into the learning environment, these role models have figured out how to use Flipboard to make a difference in their students' lives.
Josh Allen: Josh Allen is a Nebraska-based Technology Integration Specialist at Lewis Central Community School who's committed to finding and bringing the best technology to his pupils. Among his eclectic mix of Flipboard Magazines is an emphasis on how Google apps, iPads, Flipboard and other digital resources can be used for education.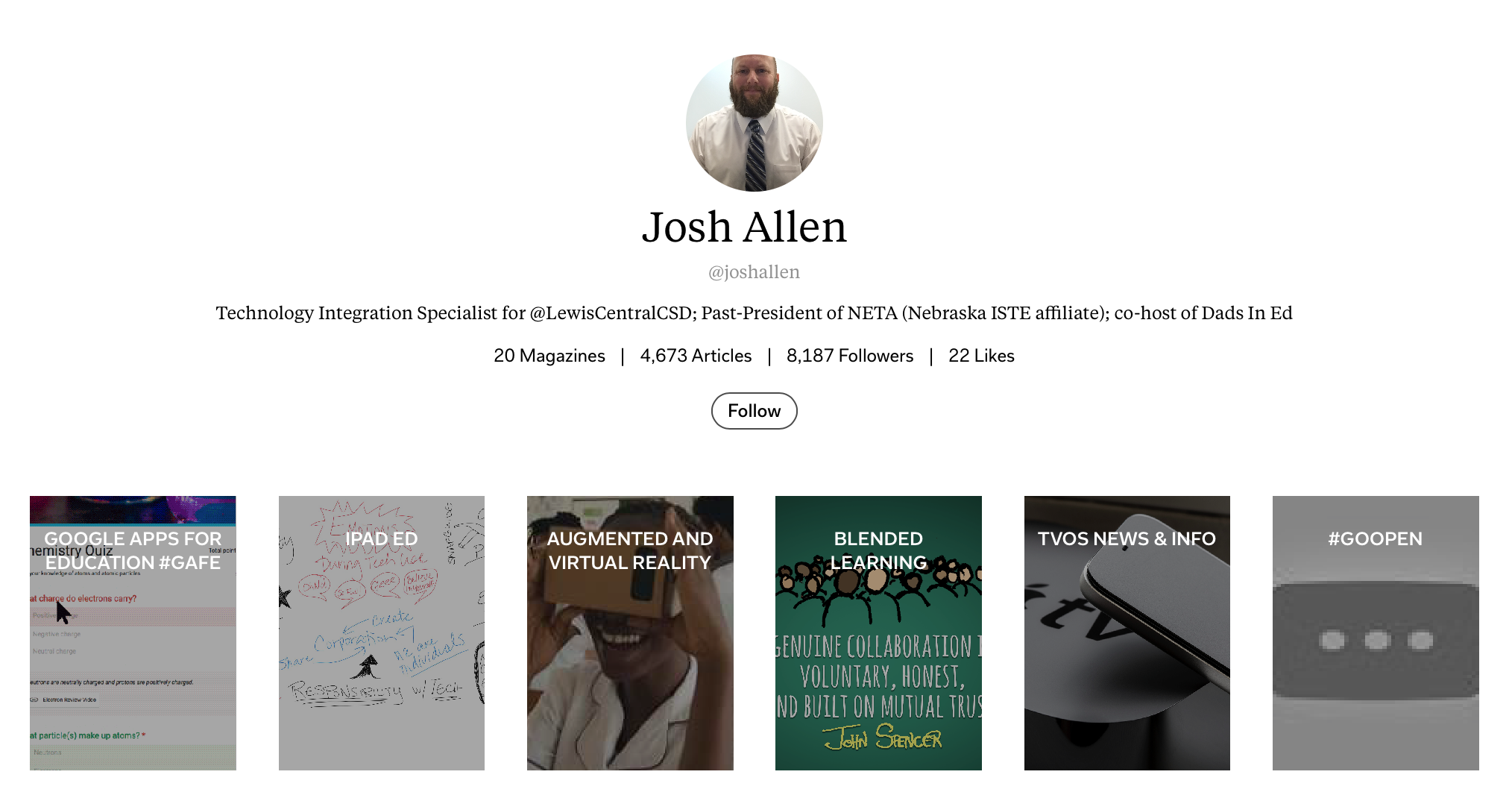 Linda Bernstein: Linda Bernstein is a natural raconteur who teaches social media, journalism and writing in New York City. Her Flipboard Magazines feature diverse themes that include everything from chocolate and Game of Thrones to Women's History Month and tiny vintage trailers.
Liz Cho: Liz Cho believes no one should ever stop learning. As a lifelong learner and an educator at Shekou International School in Shenzhen, China, Liz leads her students by example. She challenges her English students to examine and reflect how language and literature are interconnected to identity, taboos and gender roles.
Vicki Davis: Widely influential with a blog, podcast and three books under her belt, Georgia-based Vicki Davis (aka Cool Cat Teacher) is a leader in education. She specializes in alternative methods of teaching, and her work centers around encouraging, empowering and helping teachers reach every child.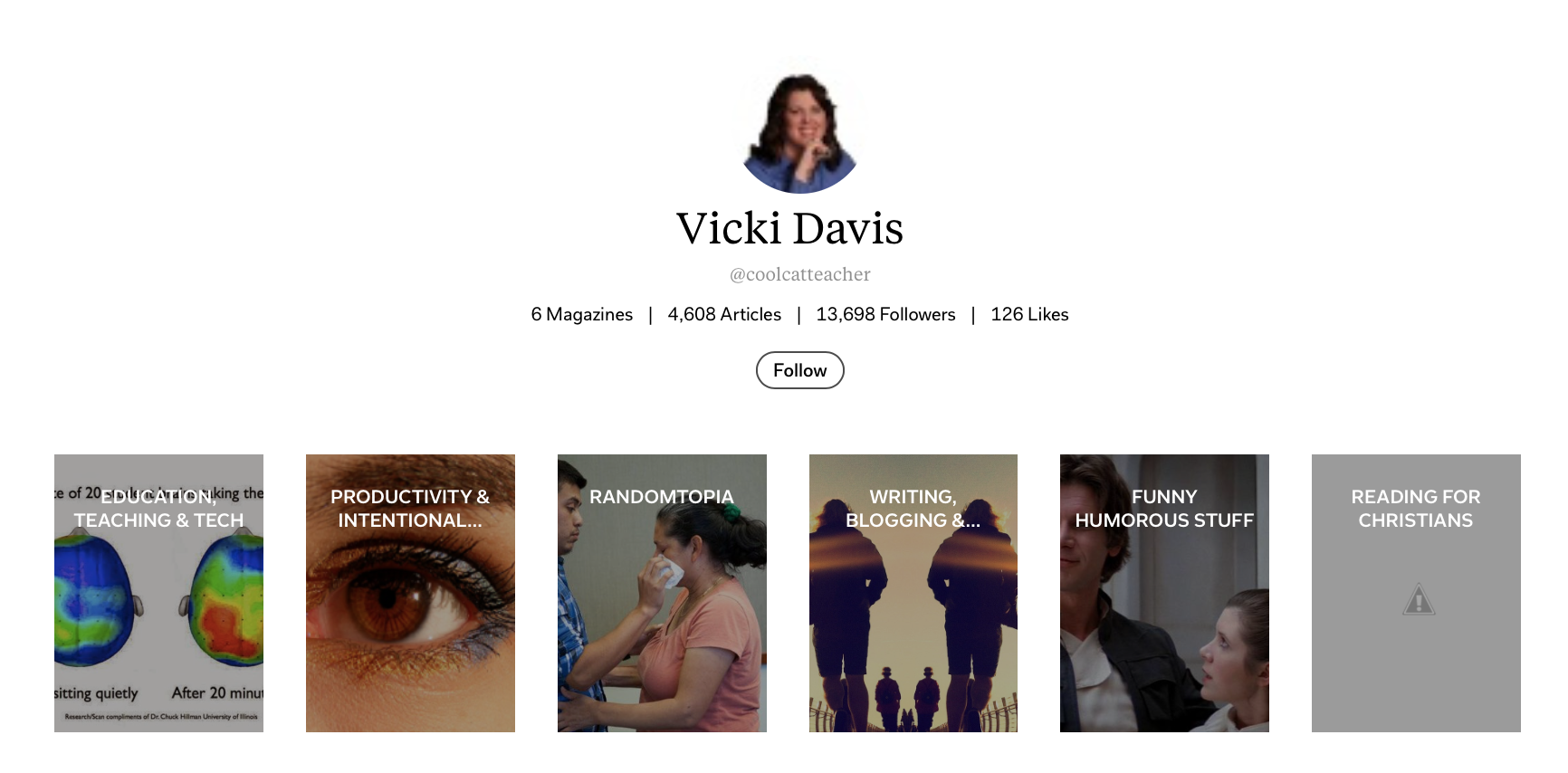 EdSpeakers: A collaborative Flipboard Magazine representing about 130 educators who are passionate about educational diversity. "We strive to enrich the field of education with passionate voices (spoken and written) from those of diverse experiences and cultural backgrounds," says Coach Jeffery. "We do this by helping education organizations, institutions, companies, and other platforms easily find the right educators to meet their needs." TheEdSpeakers.com database allows any educator to set up a profile to display their services and expertise areas. "We want to expand the voices and represent all aspects of multicultural education," says Jeffery.
Wesley Fryer: Aside from being Director of Technology for the Casady School in Oklahoma City and author of the "Mapping Media to the Curriculum" book series, Wesley Fryer is an accomplished digital storyteller. He focuses on new ways to incorporate digital technologies into the classroom and helps learners "show what they know" with multimedia.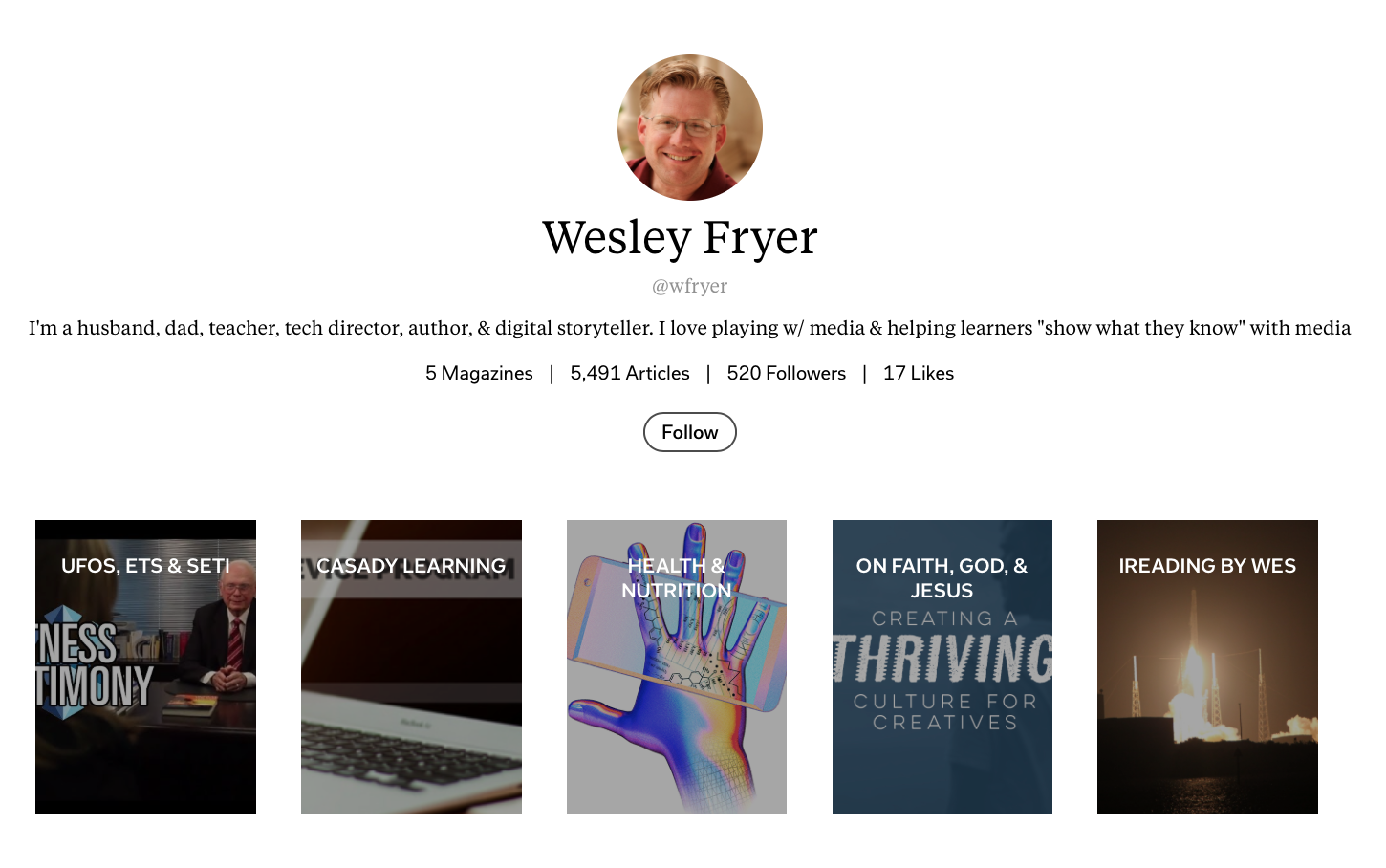 Michael James: As a senior Ancient History teacher at Toowoomba Grammar School in Queensland, Australia, Michael is a bona fide history buff. The passionate and dedicated educator aims to immerse his students in eras past with his collection of 30 Flipboard Magazines on world history.
Coach William Jeffery: "Coach Jeffery" is an award-winning digital learning educator based in the Houston area. His tech pedagogy continues to drive him to curate educational content on Flipboard that highlights teaching strategies, technology education, and ways to improve student achievement.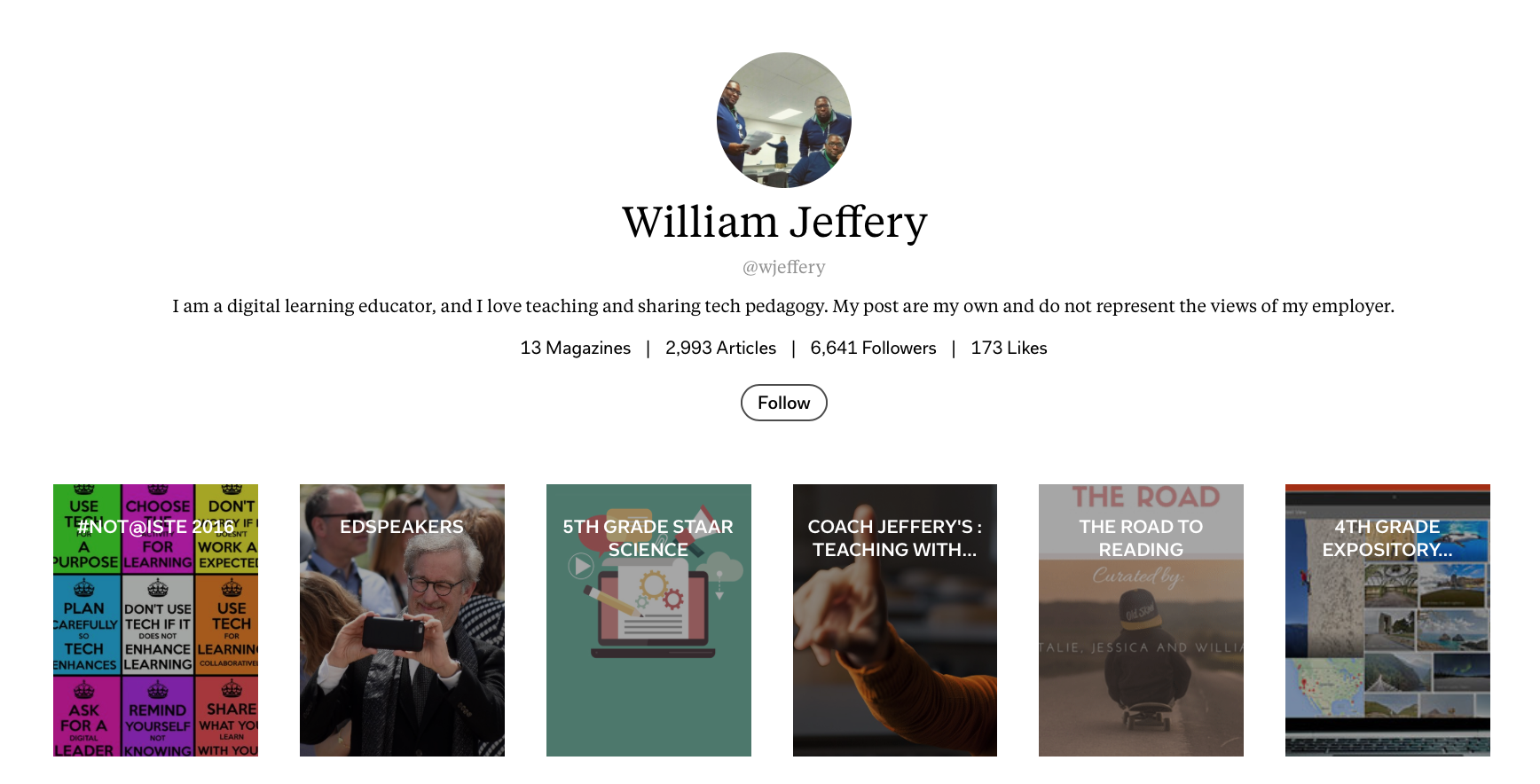 Fran Kompar: Reimagining the school library is Fran Kompar, Greenwich Schools Library Media Services Program Coordinator. Her dual roles in education and library services have led her to explore and embrace the versatility of technology and digital literacy used in school settings.
Marcelle McGhee: For Marcelle McGhee, technology is access. As an Instructional Technology Specialist who manages the daily operations of online learning programs in five schools in Pennsylvania, McGhee is particularly adept at cyber education and professional development.
Kevin J. O'Brien: If he's not coaching his students out on the field, he's discussing rhetoric and Shakespeare in the classroom. His Flipboard Magazines revolve around physical fitness and literature, covering topics like poetry, sports psychology and student leadership.
Michael Peach: This elementary school teacher at Saudi Aramco Expatriate Schools in eastern Saudi Arabia has a well-rounded array of Flipboard Magazines, including collections for math coaching and resources, goalie drills, future-ready schools and one called "Grit & Growth."
Clay Reisler/RecessDuty: Some know him as RecessDuty; others know him as Clay Reisler. Working within the Pulaski Community School District in Wisconsin, Clay assists teachers with instructional design and stresses technology integration into the classroom.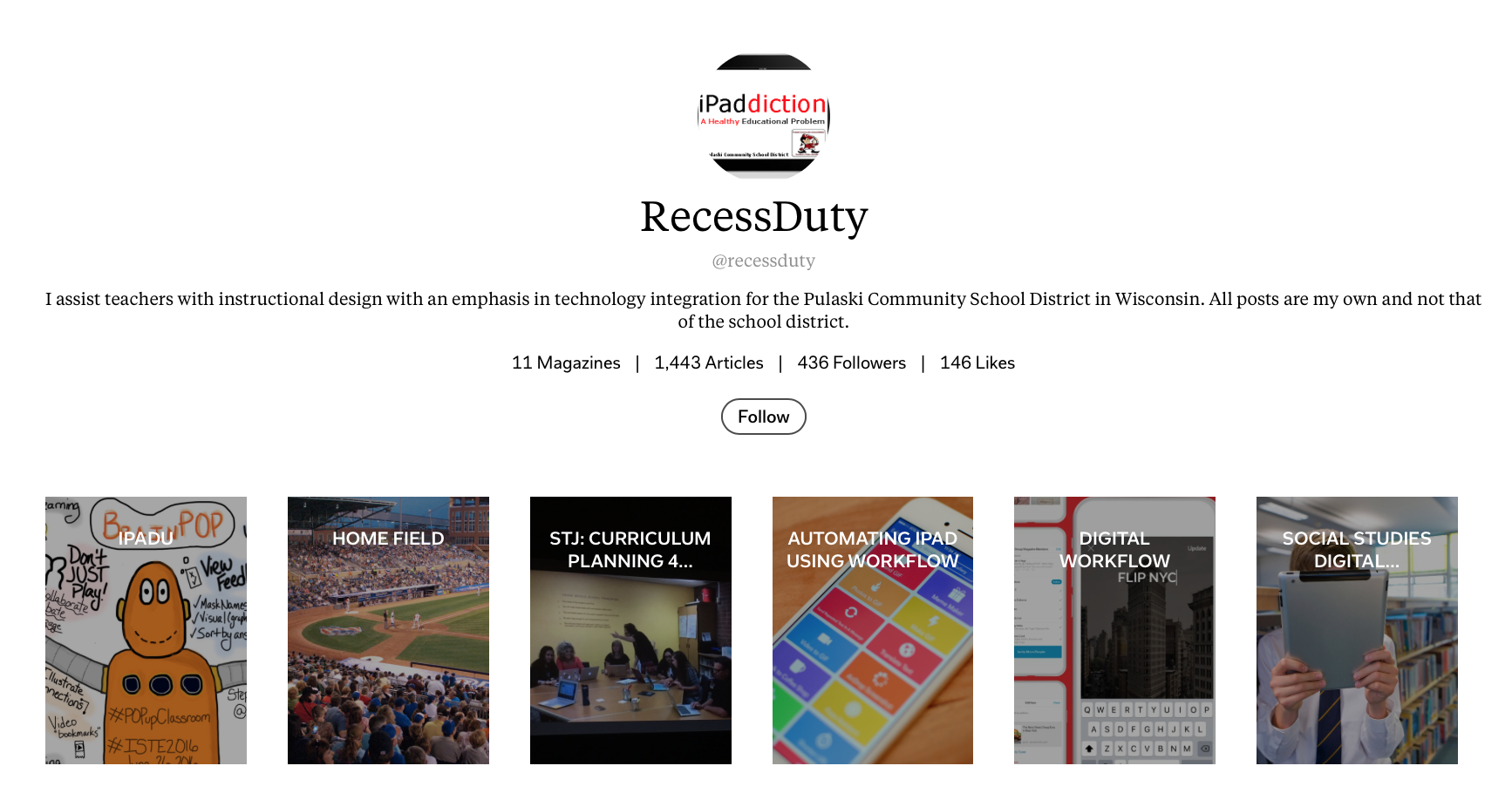 Sue Waters: Sue Waters has dedicated her career to advocating and sharing the use of technology to improve student learning. This passion has led her to transition from aquaculture lecturer to facilitating professional development workshops on e-learning to her current role as Support Manager for Edublogs.org.
Who'd we miss? Share their handles with us #FlipEDU and we'll include them in a future roundup. Please head over to our educator hub, FlipEDU on Flipboard, to browse more magazines by inspirational educators.

~MiaQ and AngelaH are reading Great Journalism from America's High Schools