3 Ways to Engage Your Class From Day One
Mia Quagliarello / August 12, 2016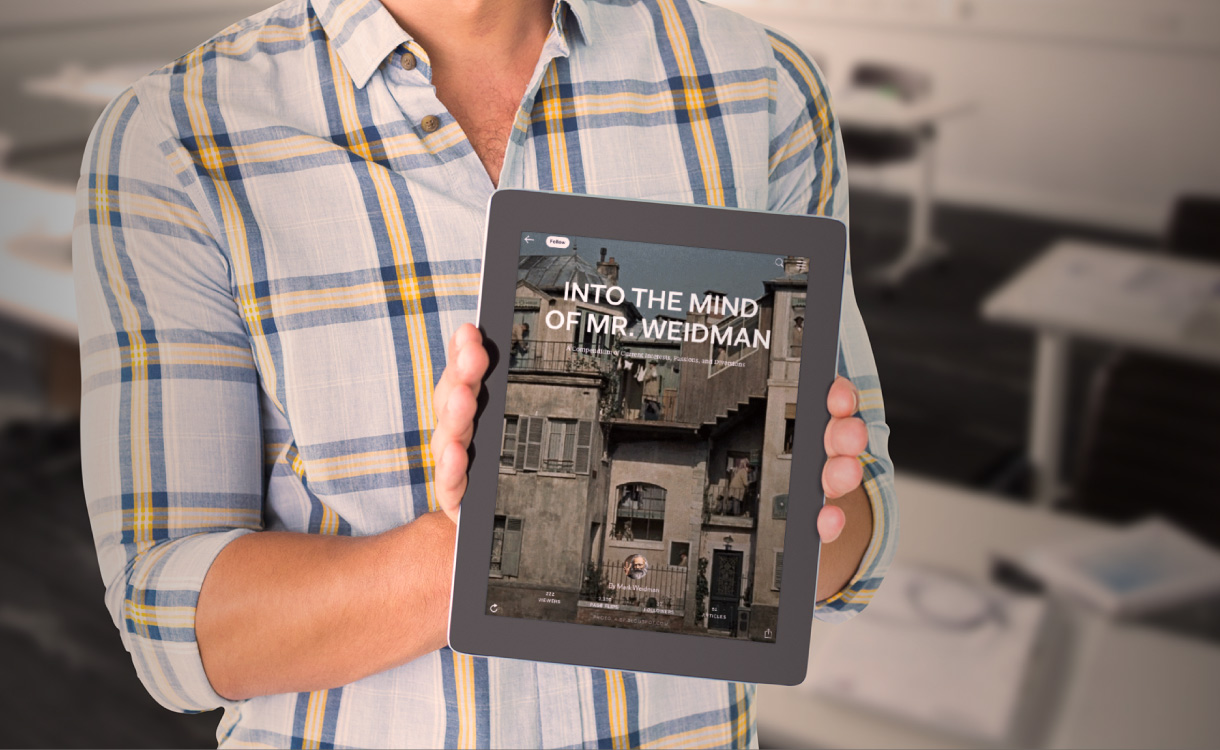 As the start of a new school year looms ahead, Flipboard can help you get back in the groove quickly. Not only are there magazines out there on virtually any subject—math, English, science, history and current events, to name a few—but Flipboard itself can be a tool for collecting and presenting information in a way that will engage students and make learning fun.
Here are three ideas of how Flipboard can add some sparkle to the start of your school year.
INTRODUCE YOURSELF VIA A FLIPBOARD MAGAZINE:

We got this idea from

California teacher Mark Weidman

, who makes a magazine about himself so that his students can get to know him (and then asks his students to do the same). So fun and clever!

PREVIEW KEY THEMES AND LESSONS WITH REAL EXAMPLES:

Flip stories that will get students excited about what they will learn with you this year. Share the link to the Flipboard Magazine on or before the first day of class to help students get in the right frame of mind and to come prepared with quality comments and questions.

COLLECT INSPIRING TED TALKS OR YOUTUBE VIDEOS:

Be ready for day one by flipping engaging videos into a Flipboard Magazine and then playing a few in class. No time to look? There are already

many collections

of TED Talks curated by the Flipboard community. Flip through these to find a talk that's bound to inspire young minds.
Tell us how you use Flipboard in the classroom! Email us flipedu@flipboard.com or tag your post with #FlipEDU to get in touch. We love sharing ideas, meeting teachers, and learning from you!