<![CDATA[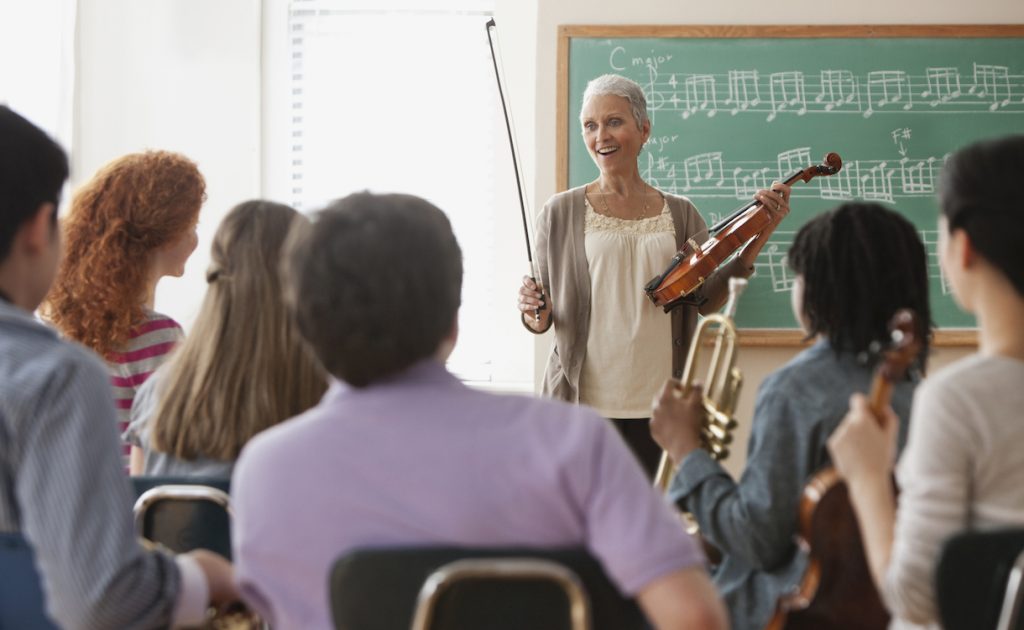 Music played a huge role in my education. My English teacher used song lyrics in his lessons, which motivated me to excel in his classes. In college, my media studies professor used hip-hop videos to teach critical thinking. Music made learning fun for me, and I still draw on those lessons today.
Empirical evidence shows that active engagement with music increases the intellectual, social and personal development of children and young people. Research further shows that music classes benefit students in other areas as well, by improving their self-confidence, overall motivation and teamwork. But, despite all their benefits, music programs tend to have a lower priority than math, science, or language classes. They are often the first program to be cut in a school on a tight budget.
We found five passionate music educators on Flipboard who are curating Magazines that can support teachers who want to incorporate music into their lessons, as well as students who love this art form.
"Teaching & Music" is a collection about music, tech and pedagogy, curated by teacher and musician Brian Wis. As the band director at St. Charles North High School in St. Charles, Illinois, he teaches concert, jazz and orchestra groups. The stories curated here include articles he's written himself, as well as videos from school band performances.
In "Music Education and Technology," David Brian Williams curates pieces about applying technology and instructional strategy to music learning. Williams' distinguished career has included teaching and administrative appointments at Illinois State University, SWRL Educational Research Laboratory, the University of Washington, and the University of Guam.
"Music Culture" is full of stories about ways people connect with music — as artists, listeners and learners. As director of vocal music at The Hill School in Pottstown, Pennsylvania, Yoon Soo Lim teaches digital music and music theory classes and also works with choirs. This Magazine shows the passion she has for the discipline and her students.
Jay Green, a professional guitar teacher since 1996, curates tips, tricks, music and news for guitar players in "Guitar Lessons." He received the Berklee Celebrity Scholarship and completed his Masters in Guitar from Berklee Music College. Jay has played the guitar, banjo and bass with various musicians, bands and some of his solo work is available on Spotify.
"7-12 Music Education" is one of several magazines curated by Cris Guenter, Ed.D., artist and professor emerita of education at California State University, Chico. Guenter specialized in teaching that focused on arts education, art, and technology.
—Christel van der Boom, Head of Communications, is curating "Happiness"