Creative Arts in the Classroom
Christel van der Boom / May 9, 2022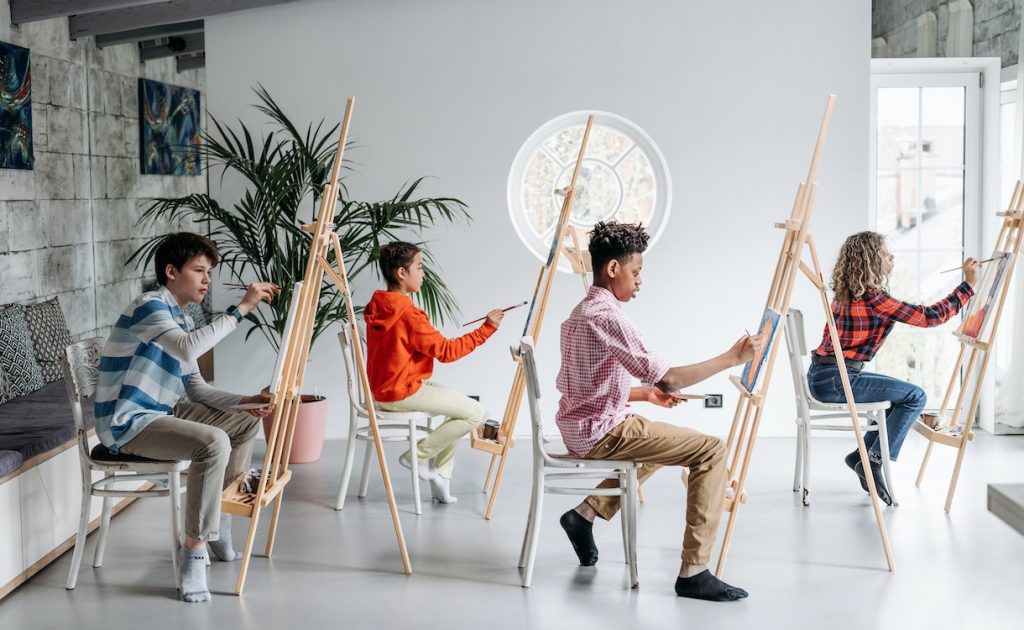 Many teachers know firsthand that the arts benefit students both academically and behaviorally. Numerous studies show that engaging with dance, music, theater or visual arts improves test scores in math, reading, and writing. Unfortunately, hands-on arts classes have been difficult to pull off in the pandemic, especially during periods of remote learning. Here are some suggestions from educators and artists around the world, who curate stories to support others in learning about creative and expressive art forms.
Art Lessons is a collection of more than 2,700 stories for anyone that wants to learn how to draw and paint, curated by artist Bob Adams.
Developing Art Skills covers the basics. Mary Duckworth-Demis Mimouna, an American educator who lives in Marrakesh, Morocco, curates tutorials and techniques that are great for beginners.
For short film students is curated by Summers Moore, an artist, photographer, mentor and curator based in Carbondale, Colorado.
In Photography Learning by Nico Goodden, the London-based urban and street photographer collects photography news, tips, interviews and gear to inspire students who want to go beyond snapping pictures.
3D Drawing is where design and visual communication educator Stewart Mckissock collects "possible teaching ideas to encourage freehand drawing and stimulate creativity," all the way from Auckland, New Zealand.
Create is curated by Sebastian Ramm, who teaches digital media design at a vocational college in Rheinbach, Germany. The Magazine is intended to inspire students to take a stab at sketching, drawing, character design and digital art.
Many public schools have increased emphasis on instruction and testing in math, science, and languages, while reducing their provision of arts education. We hope this collection of Magazines inspires educators to give students exposure to the arts. It may lead to higher GPAs and test scores, support social emotional learning, or just bring joy into the classroom.
—Christel van der Boom, head of communications, is curating Awesomesauce.