Flipboard EDU Podcast Episode 11: Teaching History With TikTok Videos
William Jeffery / July 31, 2020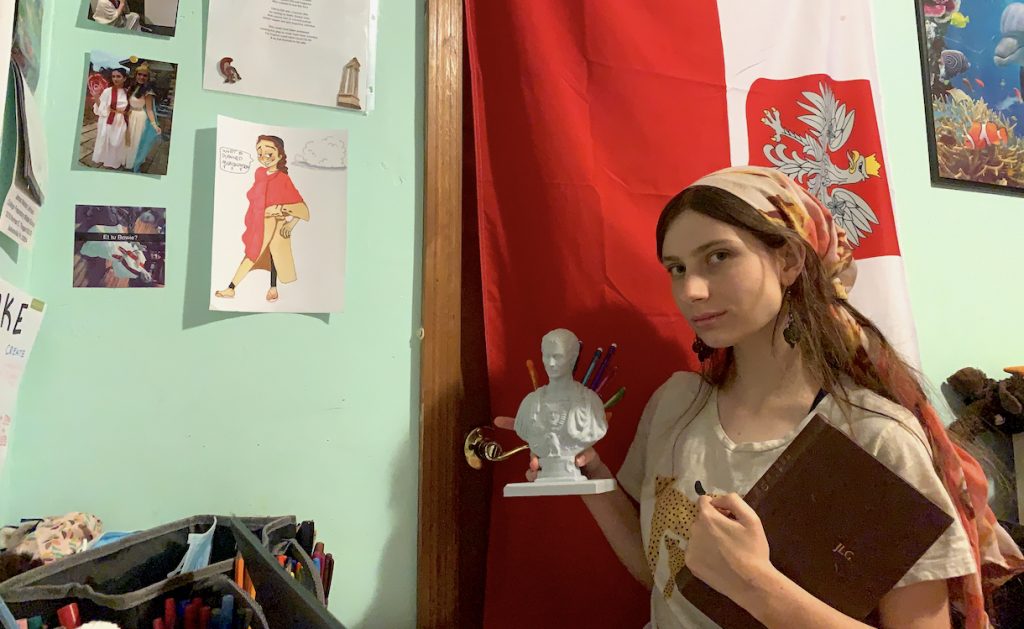 During the COVID era, many teachers have started to use TikTok to engage their students. Janette Speyer has curated a Flipboard Storyboard titled Going to school with TikTok that includes several great examples. That's where I discovered the amazing history videos by Brooke Pavek aka "Slavic Caesar." A recent high school graduate, she uses TikTok to teach the world to love history. Her extensive knowledge of history is impressive for a person of any age. The way she teaches gives me the impression she's already in front of a classroom… and quite frankly we need more educators like her in the world. A former dual-credit high school senior who was concurrently enrolled at the University of South Florida, she has made a name for herself teaching history.

In this episode of the Flipboard EDU Podcast, we speak with Brooke, who engages students of all ages with interesting historical facts. Her episodic themed history lessons are as engaging as they are informative. Her instructional delivery is so captivating that her TikTok channel has 600,000 followers. Her 60-second videos about Julius Caesar, the former emperor of Rome, became instant classics.

On the show, she tells one of the best stories I ever heard about Julius Caesar. We also talk about Brooke's inspiration for the videos and her aspiration to get her Ph.D. in history. She has already been featured in Time Magazine, Buzzfeed, and the History Channel. This future history professor's resume is already impressive and she has the foundation to keep history alive for the next generation.
—William Jeffery is curating Flipboard EDU Podcast
"Coach Jeffery" is an award-winning digital learning educator and assistant principal at Columbia High School in Texas. His tech pedagogy continues to drive him to curate educational content on Flipboard that highlights teaching strategies, edtech, and ways to improve student success. He started co-hosting the "Flipboard EDU Podcast" as yet another way to share resources with his peers.