<![CDATA[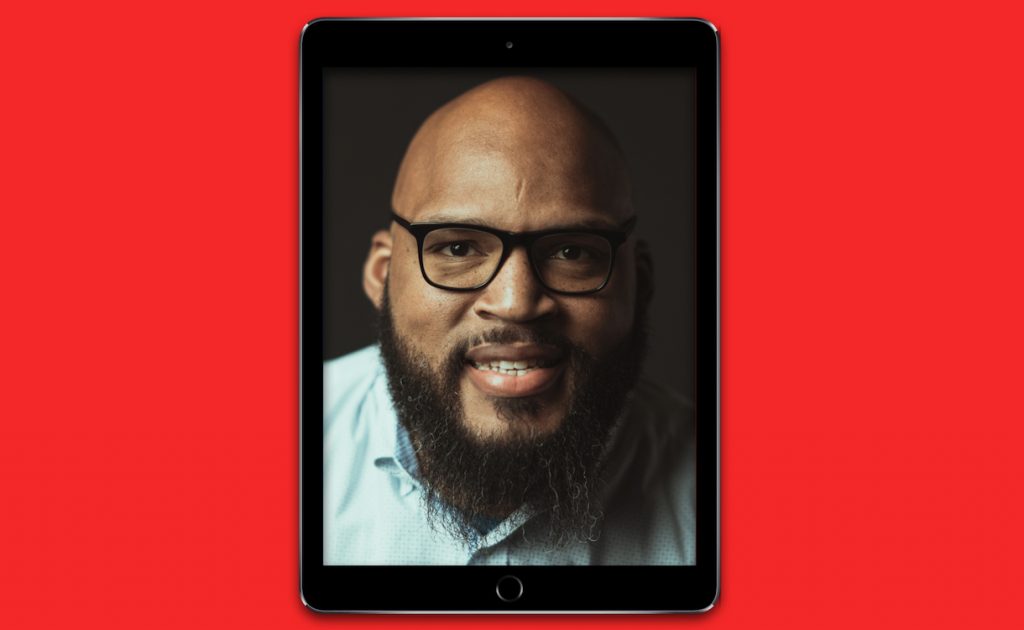 It seems like 2020 has most of us feeling boxed in and overwhelmed with grading student's work and virtual parent meetings. What better way to navigate the COVID-19 education era than with a wingman? Especially if your wingman is "EDUCopilot" Albert Thomas. Albert is an amazing educator who has been a teacher, principal, and instructional technologist and serves as the President for ISTE PLN. He has done extensive work with Adobe Education and is a founding member of the Adobe Creative Educator Creative Crew, as well as a Google Certified Educator.

Albert encourages educators to create with what they have access to; he uses the analogy "instead of thinking outside of the box… use the box!" He is a pro at training educators on how they can use basic audio and video techniques to make their remote learning content shine. On his YouTube channel, Albert inspires many of us to use gear, apps, and techniques to empower student learning. He also offers a free guide to inspire educators to start using technologies such as podcasting tools, Adobe Spark, and mobile photography.

In this episode, we speak about the importance of school administrators to allow room for creativity in schools. Specifically, we discuss practical ways to use creativity in all aspects of education, from the lesson cycle to curriculum planning, as well as how creativity can support district administrators in communicating with the school community. We discuss the willingness of school leaders to take risks by incorporating creativity wherever possible. Due to COVID and compliance with rules from CDC and Education boards creativity can be the last thing on the school leader's mind.
—William Jeffery is curating Flipboard EDU Podcast

"Coach Jeffery" is an award-winning digital learning educator and assistant principal at Columbia High School in Texas. His tech pedagogy continues to drive him to curate educational content on Flipboard that highlights teaching strategies, edtech, and ways to improve student success. He started co-hosting the "Flipboard EDU Podcast" as yet another way to share resources with his peers.