Flipboard EDU Podcast Episode 36: Teaching Black History with Michelle Ellis and Yvette Blake
William Jeffery / February 13, 2021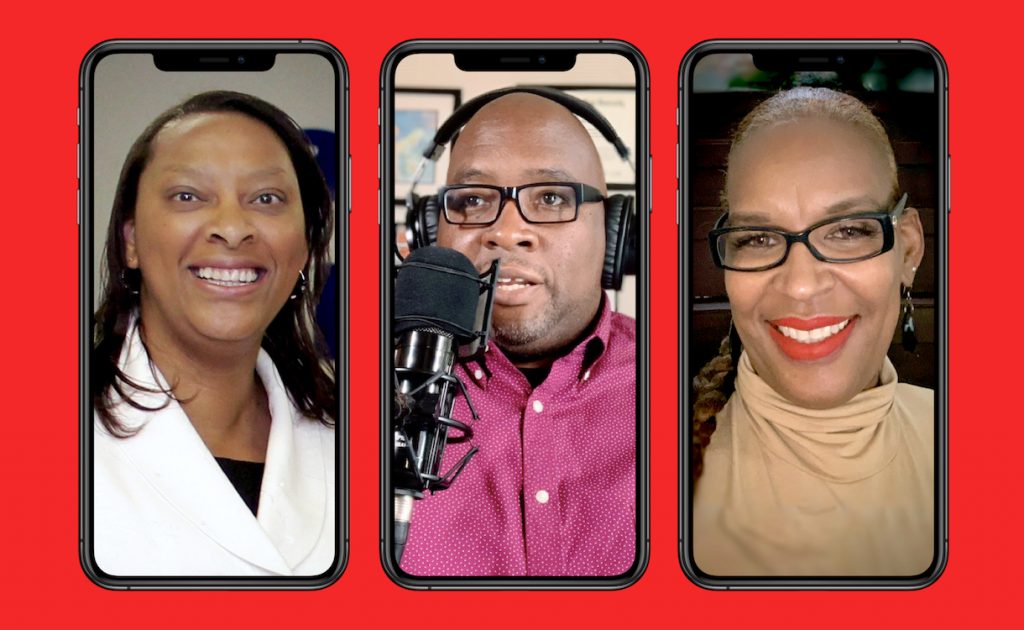 I have had many discussions with my peers in the last year about race, equity and culture as well as what it means to be Black in America. We discuss how ingrained racism is in this country and its education system. One conversation in particular that has continued to surface is how the celebration of Black History Month has rested in the hands of educators. I can honestly say that my peers, who are as diverse as the United Nations, have been appalled at how some of the ways Black history is taught and introduced to students. Michelle Ellis tweeted an example, which caught my eye as it began with "Somebody is ALREADY MESSING up Black History Month."

It dawned on me, many educators may not know what is culturally appropriate or be aware of biased practices embedded in Black history lessons. For the podcast, I spoke with Michelle Ellis and Yvette Blake Ph.D., my mentor, about the way we celebrate Black History Month in American schools. These two brave educators didn't hesitate to share their knowledge and expertise on the subject.

Michelle is a high school AP environmental teacher at Hunter Hess High School in North Carolina. In addition to being a classroom teacher, she is a Ed.D. student studying global STEM education. Her honors and awards include the BWF Career Award for Science and Math Teaching, and she was a finalist for Presidential Award for Excellence in Science and Math Teaching, and a recipient of the Kenan Fellows Program, etc. She is an active committee member of professional organizations such as the National Science Teachers Association and the North Carolina Science Leadership Association.

Yvette has served as a classroom teacher, counselor, adjunct faculty, assistant principal, and principal. During her principalship, she has been recognized for improving school performance and developing innovative programs. She has coached teachers and campus leaders to earn Texas Education Agency Designated Distinctions for School Achievement and Progress. Yvette received her bachelor's in education from the University of Houston and a master's and doctorate degrees in education from Texas Southern University.

In this episode, Michelle, Yvette, and I discuss Black History Month, exploring ways Black history can be incorporated into curriculums with fidelity. We also review resources for teachers teaching Black history and provide suggestions for ways to do this purposefully and meaningfully.
—William Jeffery is curating Flipboard EDU Podcast
"Coach Jeffery" is an award-winning digital learning educator and assistant principal at Columbia High School in Texas. His tech pedagogy continues to drive him to curate educational content on Flipboard that highlights teaching strategies, edtech, and ways to improve student success. He started co-hosting the "Flipboard EDU Podcast" as yet another way to share resources with his peers.