By
Stacie Boudrie, Dr. Micheal Milstead, and William Jeffery
<![CDATA[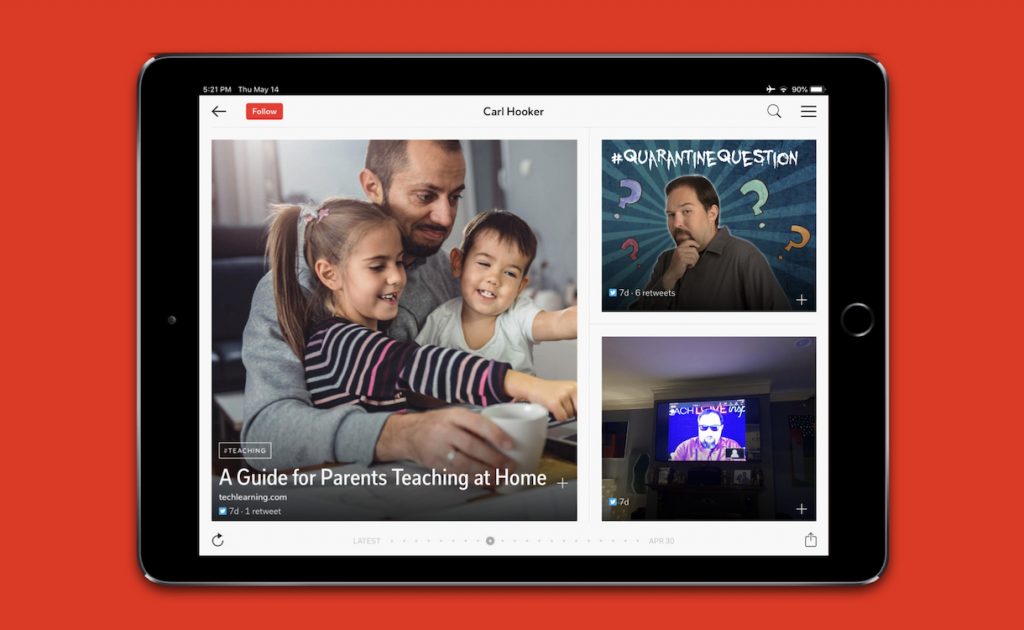 In this week's episode, we continue our conversation with educator Carl Hooker as we detail how collaboration tools support instruction and how they work really well with Flipboard. Carl discusses his go-to app to stay on task: Trello, a free platform that allows students to collaborate on assignments with purpose. I flipped a "Scientific Method" Trello board into the "Flipboard EDU Podcast" magazine as an example of the way the two apps can work together.

Combining instructional tools in this manner is called "app smashing" among educators. This was already a thing in the pre-COVID era but now Flipboard's Swiss Army knife ability to present content that's easily shareable and accessible just adds another level to teaching and learning. We also discuss critical thinking tools that support rigor instruction, such as Padlet and Google Docs.

Connect to our "Flipboard EDU Podcast" magazine for more information on Carl Hooker and how technology can integrate with instruction.

— Stacie Boudrie, Dr. Michael Milstead, and William Jeffery are curating "Flipboard EDU Podcast"

Dr. Michael Milstead is an award-winning educator with three decades of experience as a public school administrator. He has served as building principal at both elementary and secondary level schools. In 2019, Dr. Milstead was inducted into the Texas Southern University College of Education Hall of Fame.
Stacie Boudrie has been in education for 20 years and is currently the coordinator of instructional technology at Wharton ISD, Texas. She develops instructional technology programs to effectively support students and staff with their 1:1 initiative. She began her career as an elementary teacher teaching all subjects and supporting a variety of learners, including ESL and gifted students.
"Coach Jeffery" is an award-winning digital learning educator and assistant principal at Columbia High School in Texas. His tech pedagogy continues to drive him to curate educational content on Flipboard that highlights teaching strategies, edtech, and ways to improve student success. He started co-hosting the "Flipboard EDU Podcast" as yet another way to share resources with his peers.