Flipboard EDU Podcast Episode 43: Education, Basketball and Some Trash Talk
William Jeffery / April 12, 2021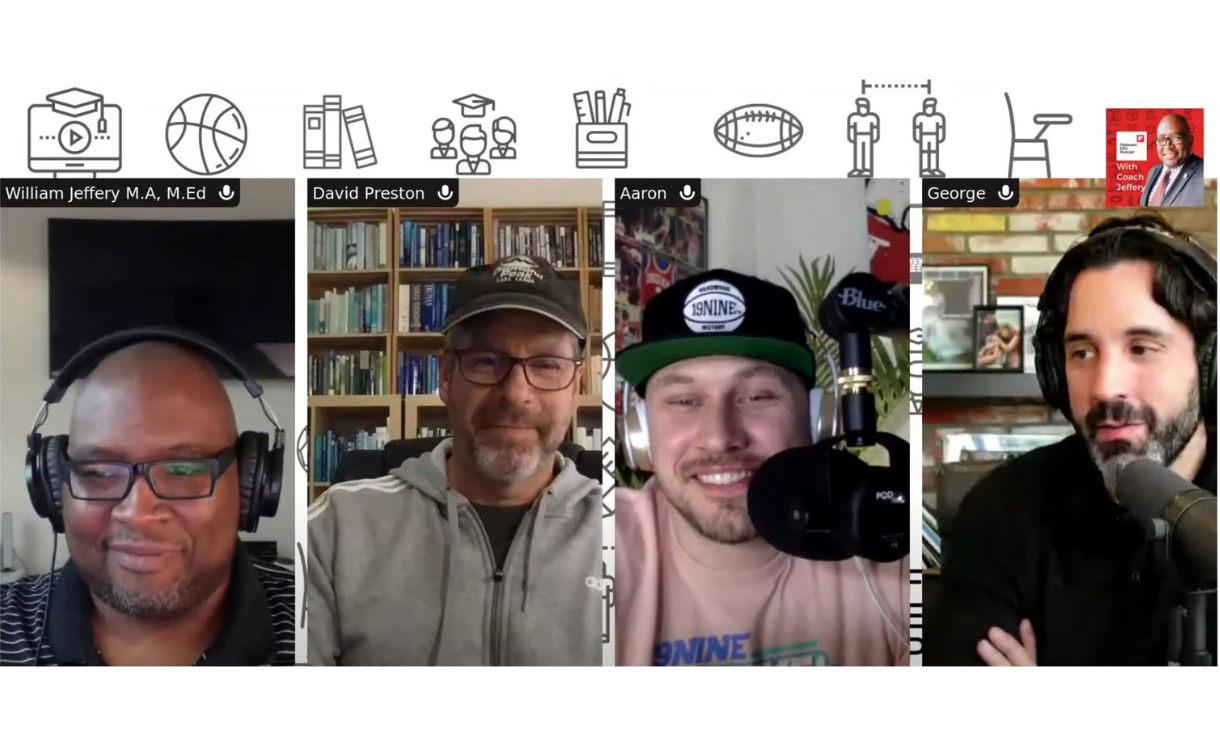 I really don't know why basketball and education go hand in hand — they just do. It's as if learning about basketball is an unwritten rule of the American educational system. Some of us educators love basketball so much that we coach it, create NCAA tournament brackets, and even repeat this process during the NBA playoffs. Basketball is ingrained in the fabric of the American educational system.

This week I invited Aaron Meyer, George Couros and David Preston for a conversation on equity and other values basketball teaches students and educators. Aaron, an assistant principal at Washington Middle School in Evansville, is the "rookie guest" on this episode. He is also the host of 19Nine | Hardwood History | College Basketball, a college basketball podcast.

George joins us for the second time as he talks with us about Canada's relationship with basketball and its contribution to education. He is the author of The Innovators Mindset and Innovate Inside of the Box, and host of The Innovator's Mindset podcast. George's perspective on basketball is as insightful as his books about education.

David returns to the show to share the insights he got from Hall of Fame basketball coach, the late John Wooden. Coach Wooden was David's mentor as he grew up near UCLA and worked his basketball camps there. The author of Academy of One, David works as a consultant and teacher. He leads conversations about equity, equality, and open-sourced learning coupled with a love of basketball.

Our shared love for basketball is apparent in this episode, as we discuss the NCAA Men's and Women's Division I Basketball Tournaments, and its role in equity and equality. We also get into some friendly trash talk as we root for our favorite college team in the tournament.
—William Jeffery is curating Flipboard EDU Podcast
"Coach Jeffery" is an award-winning digital learning educator and assistant principal at Columbia High School in Texas. His tech pedagogy continues to drive him to curate educational content on Flipboard that highlights teaching strategies, edtech, and ways to improve student success. He hosts the "Flipboard EDU Podcast" as yet another way to share resources with peers.