<![CDATA[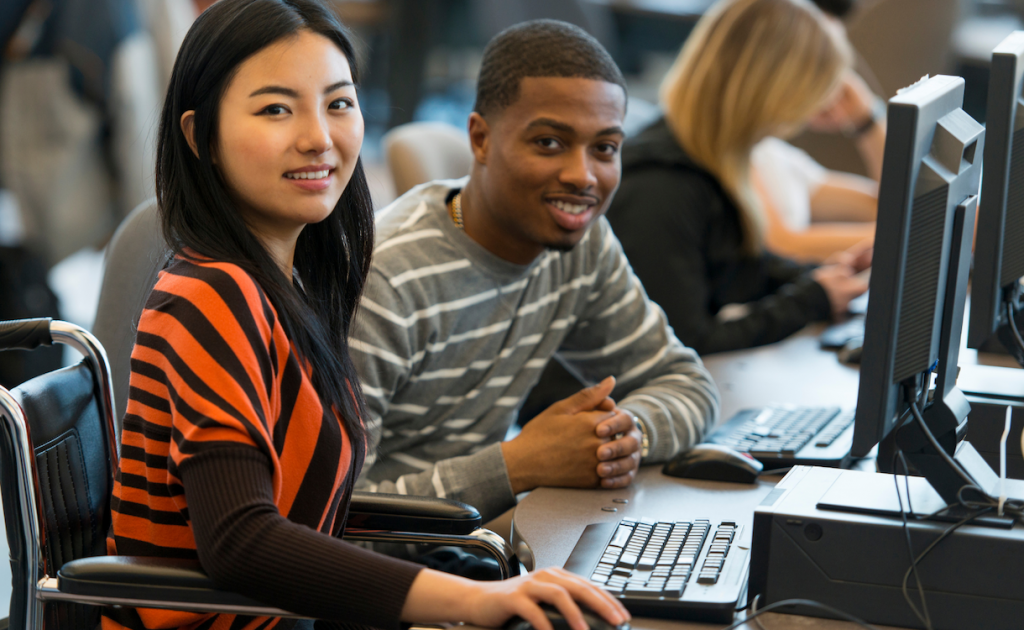 In the second installment of my series about tools I discovered at ISTE, I want to introduce you to Texthelp and Territorium. Both companies provide great benefits for schools, adding new layers of support from digitizing learner's records into portfolios to increasing student achievement.

Teachers are always looking for ways to engage their students and provide them with opportunities to show their mastery of the material. One way to do this is through technology. Tinashe Blanchet and Kori Perkins showed me how students can use Texthelp's Equatio to speak, draw, or type their problems and equations directly onto their devices. This allows them to work through the problem in a way that best suits them, and it gives teachers the ability to see how each student is approaching the material. Equatio also lets students see a visual representation of the equation. This can be helpful for those who are struggling to understand the concept of solving equations in math.
Territorium's goal is to make learning and skills acquisition more accessible and measurable for teachers, students, and schools in over 180 countries. Keith Look, the company's Vice President of Equity and Innovation, explains its use of blockchain technology to solidify credentialing in education as an alternative to traditional education portfolios. He says that as a result of this, Territorium's products transform the way teachers teach and students learn.
—William Jeffery is curating Flipboard EDU Podcast
"Coach Jeffery" is an award-winning digital learning educator and principal at Columbia High School in Texas. His tech pedagogy continues to drive him to curate educational content on Flipboard that highlights teaching strategies, edtech, and ways to improve student success. He hosts the "Flipboard EDU Podcast" as yet another way to share resources with peers.