Supporting Students Wherever They Are In Their Journeys: Prof. Kyoung Mi Choi
Desiree Browne / December 16, 2020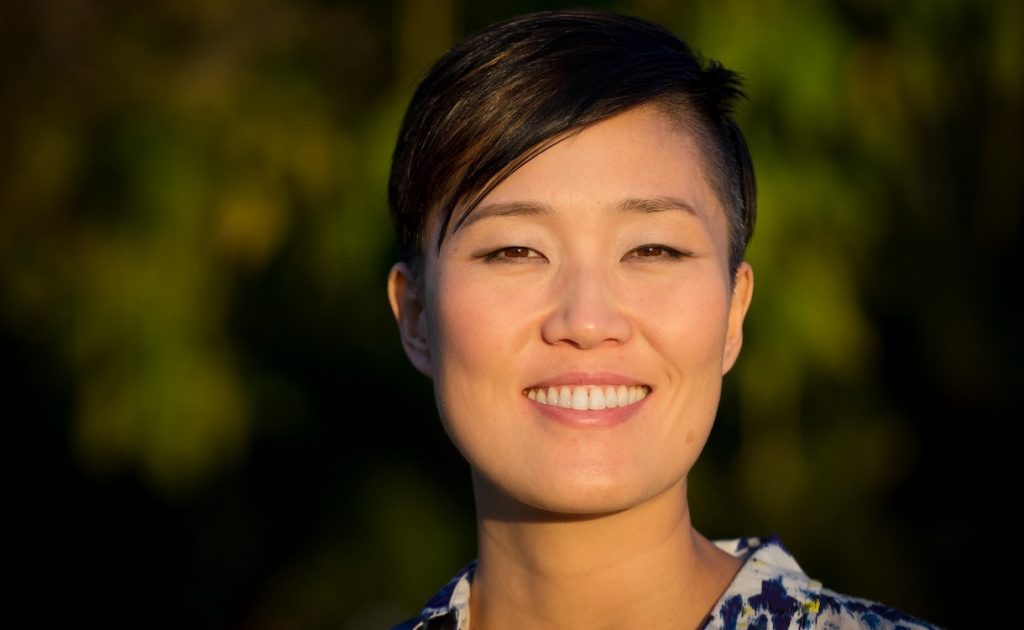 Kyoung Mi Choi, associate professor of counselor education at San Jose State University, is a Flipboard user who has found unique ways to support her students as well as fellow educators with her Magazines. Her International Safe Zone Magazine as the first to catch our eye. Professor Choi and her co-curators have collected over 7,000 articles about the rights and stories of LGBTQ+ people around the world since the Magazine's start in 2015.

Using her own experience and a combination of teaching tools, Choi has also tailored workshops to support LGBTQ+ students, many of whom are just coming to terms with their identities, and to help their university environments better support them. Her hard work has been noticed by those most impacted: students recently thanked Choi with an award for excellence in teaching and student support.

At the start of the pandemic, she discovered new ways to use Magazine curation as a way to share information with students and peers who quickly needed to adjust to distance learning. Beginning her career as a K-12 teacher in her native South Korea, her interests include experiential approaches in global education, multicultural learning and teaching, academic success of international students, and culturally sensitive approaches to counseling. We spoke with her about the innovative ways she has adjusted to remote teaching, as well as how she uses Flipboard to support her work in and outside of the classroom. We edited answers for length and clarity.
How do you currently help your international students?

Besides teaching, I support international students on campus. I've always had this great passion to serve and connect with international students because I was an international student for a long time. And I know the unique challenges they are experiencing and also unique talents and strengths that they bring. So one of the services I offer is going with them to their orientation. I also provide workshops on campus as well as on different campuses, in America and around the world, to increase awareness about cultural diversity, the adjustment process, and relationships in different cultures. And the other piece is I try to support international students who identify as LGBTQ+. In many cases, they are not very supported in their own cultures so I try to create a safe space to support and care for them.
What are the origins of your Magazine International Safe Zone?

That's really how I started using Flipboard. I was working with international LGBTQ+ students and trying to collaborate with educators and student affairs professionals to create a place where we could collect resources, inform each other, and maybe even present together. When I learned about Flipboard, I thought, wow, this is really cool. It's efficient and convenient to share stories, not only just from one source, but many different sources, including international ones. There's so much focus on American LGBTQ communities, that there isn't sufficient understanding of the complexity and uniqueness of international LGBTQ students. In their countries, they may experience discrimination but also lack legal protections. And they come here and try to explore their identities or try to come out in public. It's a long, very scary process.

Are there additional benefits to using Flipboard in your work?

The good thing about using Flipboard Magazines for international LGBTQ students is that you don't have to reveal who you are or your identity. That's a strength because many students may be uncomfortable sharing or commenting. And when you do that, you aren't necessarily using your real name.
How has your Flipboard use evolved?

When pandemic started, every class moved online. The faculty and students wanted to know how to make online class more effective. And I was able to quickly create another Magazine, to share with resources about online teaching and learning to share with faculty and students. So that's one way.

And another way is I actually create Flipboard Magazines to present at conferences. I share articles and also put my research findings, papers and figures into my Magazine. And after the conference, I can share the Magazine with the audience.

International Safe Zone has a number of co-curators. Who are they?

They are educators, activists, and college staff who support students, all from different universities, so it's really diverse. There are people from different cultures sharing sources. There's a sense of connection that way. We try to be mindful of the content and share information that actually creates inclusion and that supports the community.

After seeing the work we'd done through the Magazine and our workshops, one of my students felt empowered and he created Taiwanese Safe Zone to focus on what's happening there.
Do you curate Magazines with your students as well?

Yes. So for one of the assignments, they needed to select articles, and put them into the Magazine, and then in class, share what they found. I asked the students to become curators in the Magazine.
What other platforms do you use with your students?

I create videos and share them through my (private) YouTube channel.

What would you say to other educators who are thinking about using Flipboard?

I have been telling my colleagues and my students a lot about Flipboard, because I see how powerful and effective a platform is. So, whenever I have a chance, I share how I use Flipboard. I know many people are looking for valuable, trustworthy online sources and I send them here. I tell them it's not random; it's curated by people who have expertise in a particular topic and you can create your own Magazine to share and use in your personal and professional life.
—Desiree Browne, contributing blog editor, is reading The Recipe Exchange