Teaching Women's History
Christel van der Boom / March 15, 2021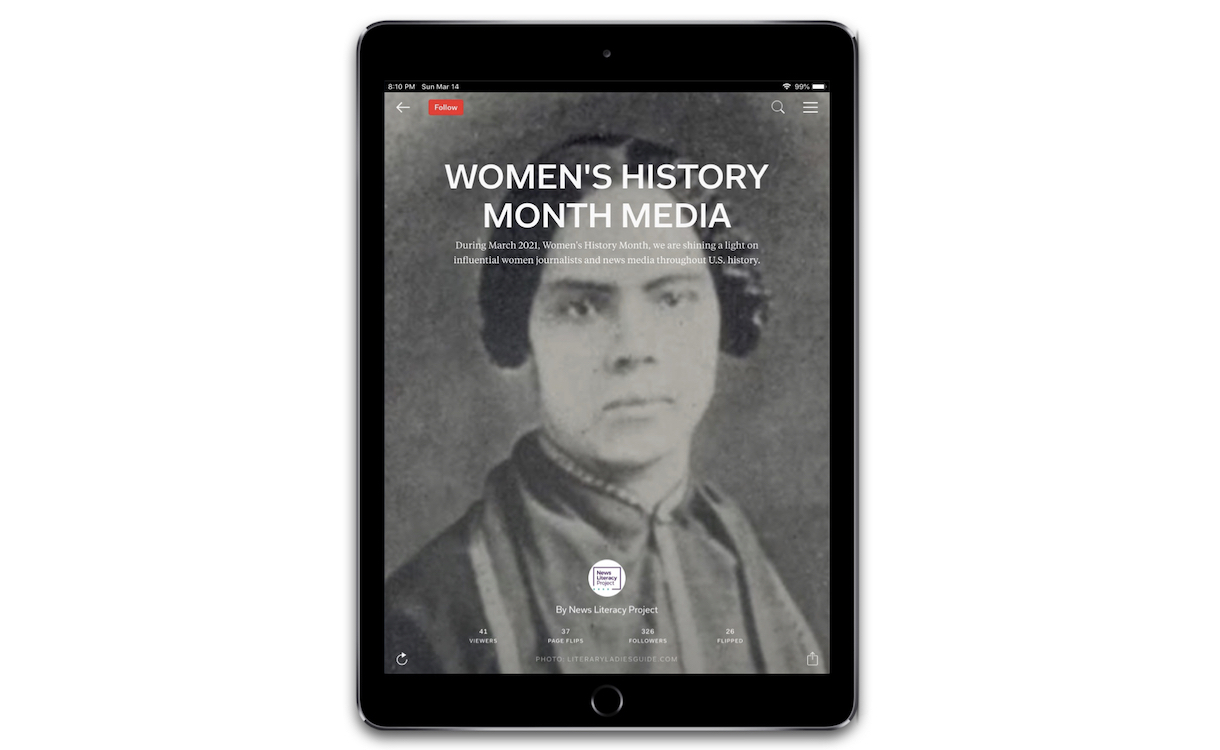 Since 1987, March has been Women's History Month in the United States and other English-speaking countries. While women belong in history lessons all year round, the reality is that they are often overlooked in traditional approaches.
That's why in March we recognize female trailblazers and women's history, with an emphasis on positive role models in all facets of life and historical women—from all backgrounds—making a positive difference in today's world.
Here are five Flipboard Magazines with stories that can support educators to teach their students about the contributions women have made to events in history and today's society.
Her Power
The team at Foreign Policy publishes stories and collaborates with academic institutions globally, in and out of the classroom. This Flipboard Magazine has all the stories from the pages of Foreign Policy about women and their impact in the world in one place.
Women's History Month Media
News Literacy Project is shining a light on influential women journalists and news media throughout U.S. history during this month.
History Of Women
Margaret Garvin is a certified counselor and prolific curator. In her 197 Magazines she collects stories about topics related to psychology, but she also dedicates a number of Mags to women, including Women of Color,Go RED for Women and History of Women, which focuses on women creating change.
Women's Heritage Stories
The National Trust for Historic Preservation is a nonprofit organization with a mission to save America's historic places. This Magazine explores these places connected to women's history in the United States and the stories they tell.
Women's History
History Extra is a great Magazine for a British perspective on women's history. It is the official Flipboard account for three history magazines: BBC History Magazine; BBC History Revealed and BBC World Histories Magazine.
"History helps us learn who we are, but when we don't know our own history, our power and dreams are immediately diminished," states the National Women's History Alliance. We hope these Magazines provide resources for history lessons in March and the rest of the year.
— Christel van der Boom is curating Eye Openers