"You Can Create Your Own Textbook": Flipboard in the Classroom with Liz Cho
Desiree Browne / November 16, 2020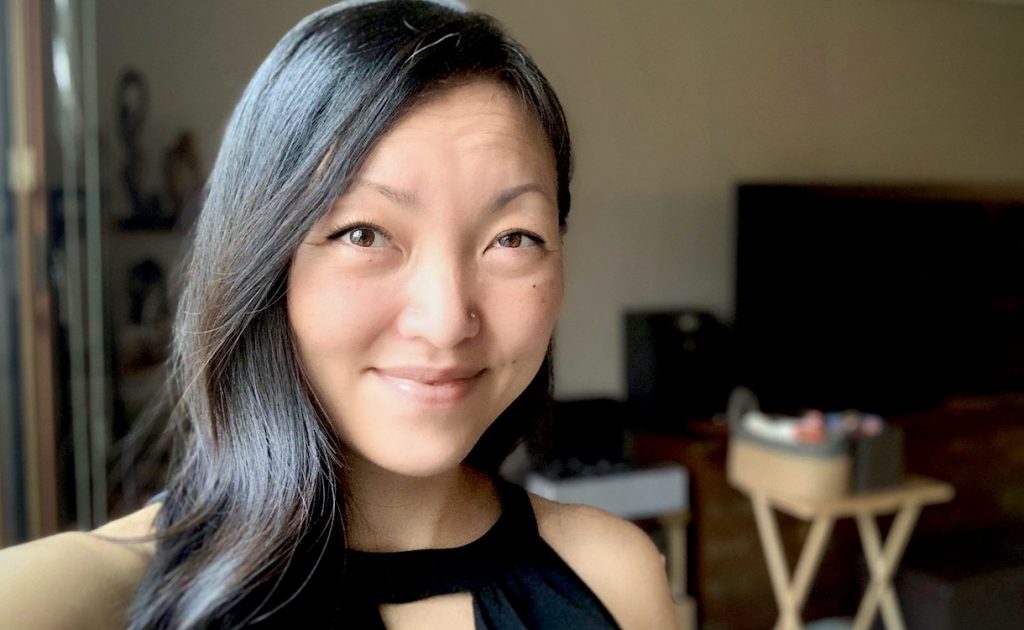 When we discovered Liz Cho's Flipboard Magazines, we knew we'd found something special. The veteran educator introduced Flipboard to her high school students in Shenzhen, China, seven years ago, encouraging them to make Magazines to align with the units of their International Baccalaureate (IB) curriculum. The articles they curated, especially the ones on gender and identity, have since reached thousands of readers.

Cho, an Apple Distinguished Educator who is also certified in educational technology and information literacy, started her career in 2004 as a teacher in the Washington, D.C. area. But after five years, her desire to see the world took her to a teaching position at an international school in Shenzhen, China. There, she became part of a community of educators who were passionate about innovation and preparing students to lead in a 21st-century world.

Now the principal of teaching and learning at Korea International School, Cho shares her expertise and passion with her staff and international educators around the world. Though she's no longer in the classroom, she can see the lasting impact of her initial Flipboard experiment in her school community. We sat down with Cho to talk about empowering students, educating through the pandemic and more. We edited Liz's answers for length and clarity.

How did you begin using Flipboard with your students?
When we acquired a new tech director at my school in Shenzhen, he was looking at the innovation process to think about what school can look like and how to transition it into a 21st century model. In that process I was encouraged to use a lot of innovative practices. I went to a conference where a presenter shared a different way to look at Flipboard, and it was right when you had launched Flipboard Magazines. My first thought was, "Why would I use Magazines when I could actually just look through news stories?" But he said, "Reimagine education; reimagine learning", and he took Flipboard as one of the examples. He said, "You have the power of Magazines and you can create your own textbook. Think about that!" And I said, "Oh! I see! Well, that's kind of neat. I can curate my own stories and then I have a live book." He suggested that idea and then I ran with it.

What did your students think of Flipboard at first?
In international schools for the most part, kids are well off and they're all going to have a smartphone, so taking advantage of that situation, I introduced the students to Flipboard. In the IB Diploma Programme English curriculum, one of the topics we covered was "Language and Taboo," and another was "Language and Gender." I said to the kids, "let's curate our own textbooks! I want you to be a part of it, because I should be a learner with you. Let's try it out and see what happens." We took a class block to explore Flipboard. They were fascinated and they loved the interface — just an easy, sleek flip. I let them play, because that's how kids learn: introduce them to something and they will run with it far, far better than you ever thought. When I showed them how to add to my Magazine, I started to see articles that I would have never found on my own. One, I don't have time to find that many, and two, where their attention goes was totally different than somebody who was decades older than they were. They were amazing.

Tell us about something really cool your students flipped into a Magazine.
When exploring Language and Taboo, I was cracking up because one of the articles a student had flipped into it was about Tampon Run. It's simple, like one of those old-fashioned Atari or Nintendo games where everything looks pixelated. You have to run from all these things that are trying to kill you but in order for you to survive, you have to shoot tampons at things that are coming at you. And if you run out of tampons, you have to jump up and get into your tampon box so you can reload. The article was about two 16-year-old girls who designed this game out of frustration that menstruation was such a taboo topic.

So what did I do? I went on TamponRun.com and I played the game and I thought it was awesome. I went into class and said, "Ready? Five minutes of fun. Everyone play the game!" I have a video recording of my classroom, which was mixed with boys and girls. They're trying to beat the high score and all around the room there are boys yelling, "Get the tampon box! Get the tampon box!" When I showed them the clip, they were cracking up. And I said, "Well here it is! Boys yelling 'tampons!' We're breaking a taboo, no?" That was the whole point of the game. And the girls who made the game were also breaking out of gender stereotypes because they coded the game themselves, with a clear agenda. We had such a great discussion as a class.

That's just one example of the power of curating with the learners. It really engages the students, seeing what each other found and feeling empowered that someone else finds their discovery interesting, too. The things they found also allowed us to talk about our news sources and what kind of different perspectives we're getting.

What was it like for you and your students when you realized your Magazines had gotten a following?
I opened the gender roles Magazine the students had worked on first and what the kids were finding was amazing. I made a presentation that showed my class the number of subscribers. I explained that our Magazine is a live book and there are people who are interested in what we were curating. I said, "The topics that we're discussing in our classroom aren't just confined to the four walls; we can go beyond that, because they're topics relevant to the world." They were excited that there were thousands of people accessing the Magazine because I had made it public.

That's incredible. But with popularity comes comments. How did you handle that with your students?
As an educator, I took a risk because people can comment on the articles in the Magazines. I wanted the students to think about the comments and how one can engage with even a stranger online. I think I had maybe an off comment or two but otherwise I concluded it was OK as my students were high school juniors and seniors, and I had great conversations with the kids about how to give and receive comments and how to be gracious if people made negative comments. It was another learning opportunity.

How did the use of the app evolve in your classroom?
The students started using Flipboard with each other. If they had partner work and needed to do research together, they would go in and create a Magazine. I also taught Theory of Knowledge, so when we were researching the impact of blue jeans on the environment, for example, I made a private Magazine I shared only with the students to show them how to curate their own research sources. They had a place for their work. It was not only for school — they began to create their own Magazines with topics of their personal interest, too.

How do you use Flipboard in your work, now that you're no longer in the classroom?
I present at conferences quite a bit and one of the things that I have shared is this idea of how powerful technology can be. Flipboard was one of the examples. I shared how to curate your own textbooks with students and what that means for the learning process. How do you let kids become part of the learning process so that they are empowered to have a voice? How do we break the banking concept of education? As teachers, what does it mean to engage? It's a notion I challenge and share with educators all the time.

Even at my current school, Flipboard is one of the apps I share as a helpful tool for teaching and learning within our context. Showing teachers how to add contributors to a Flipboard Magazine and what it means to have these Magazines is something that is still relevant. At my previous school, I shared Flipboard with my administrative team. I invited them to a Magazine called The Learning Leader. We all put articles in there that were helpful for us to reflect together and grow from.

How has your school adjusted to teaching during the ongoing pandemic?
It has been tough, but teachers are amazing and adaptable. We really focused on providing support for the teachers. Before we shut down, we took a day of professional development to get everyone mentally prepared for what they'd have to do. The coaches and admin team are always available to support the teachers. And of course, the Zoom bombing happened and we needed to adjust again.

Overall, students were quick to adapt; we learned we should really focus on the wellness of the staff. Teaching was happening and it was a beautiful thing, and kids were adapting but mentally this was really hard. And in international schools, we're away from home, so our home away from home kind of got turned upside down as well. Once Korea started to open up, we went to a hybrid model with some kids on, some kids off campus. We hired consultants and trainers to help with lesson planning and wellness, available both synchronously and asynchronously.

Again, we are a special population because at international schools, for the most part, families are financially stable relative to the greater world. So, we don't have the heartaches of kids who don't get to eat when they don't go to school, nor do we have the difficulty of students not having devices. Most have at least two devices. Internet as an infrastructure is not a problem here, either. We don't have the heartbreaking realities of a lot of schools in the U.S. and we are all so grateful for the privilege.

What advice do you have to educators new to Flipboard?
My advice is, don't be afraid to dive in. As adults, educators really need to model that. Just use it. It's fun. It's an easy interface to use. Kids will figure it out far faster than you will.

What are you browsing on Flipboard other than news?
Food. Exercise. And I'm into technology so I'm curious about what's going on there. I follow Flipboard's curation of Today's Picks as well.
—Desiree Browne, contributing blog editor, is following The Writer's Room on Flipboard, curated by Wiser Daily).