10 Topics to Follow the Republican National Convention
Gabriella Schwarz / July 18, 2016
This year's Republican National Convention kicks off in Cleveland amid rising tensions in the U.S. and abroad after recent shootings of police officers in Dallas and Baton Rouge, the shooting of Americans at the hands of police in Minnesota and Baton Rouge, a deadly terror attack in Nice, France and upheaval in Turkey.
It is under these tensions that Republican presidential candidate Donald Trump and his newly chosen vice presidential pick Indiana Gov. Mike Pence are expected to accept their party's nomination before delegates, elected officials and party leaders. Monday, the first night of the convention, will focus on security, Tuesday on the economy and Wednesday on leadership. Trump will deliver his speech on Thursday.
The planned convention speakers are unconventional, much like this year's GOP nominee. The list of orators is reliant on Trump's family, his business associates and celebrities. High profile Republicans—including any members of the Bush family, former Republican presidential nominees Mitt Romney and Sen. John McCain, Ohio's Gov. John Kasich and others—are notably missing from the lineup.
RNC Chairman Reince Priebus has emphasized the importance of Trump's showing in Cleveland and insisted Republican Party unification is underway.
"It's not disorganized; it's just different," Priebus said on "Fox News Sunday."  "I can assure you that Donald Trump and his campaign can put on a show…I think Thursday night is a really big deal for our party. Trump delivering that consistent, measured, pointed message — the balloons drop, the band plays, Donald Trump running for president in the White House; that's where we need to be."
Follow the speeches, drama and pomp at this year's RNC with the topics below and get full coverage with our Republican News & Convention Latest Flipboard Magazine.
Donald Trump: This week's convention is Trump's convention. Read what he's saying and what's being said about him before his high profile address Thursday.
Republican Party: Much attention has focused on the state and future of the Republican Party. Follow how this week's events impact the party and their chances in November.
Mike Pence: Trump picked the Indiana governor after great deliberation. The strong social conservative differs from the head of the ticket on policy and style. Find out how he is received by the crowds and voters this week and through Election Day.
Cleveland: Droves of people descended on Cleveland, one of the biggest cities in Ohio, a must-win swing state. See how the city responds to the events.
Hillary Clinton: The presumptive Democratic nominee will surely come under fire during the festivities and speeches in Cleveland. Read what's said and track her response as she continues to campaign ahead of the Democratic convention next week.
Paul Ryan: The House speaker endorsed Trump after a notable delay and has been openly critical of his party's nominee. Follow his comments and speech this week.
Immigration: Trump's stance on immigration has received perhaps the most attention during this election cycle. What role will it play this week?
National Security: Security has been a centerpiece of Trump's campaign to date, and he has described himself as the "law and order candidate." See how his stances are emphasized over the next few days.
Ivanka Trump: Trump's eldest daughter Ivanka, who has played a large role in the campaign to date, is expected to address the convention along with her siblings Don Jr., Eric and Tiffany. Read more about their family dynamics.
Reince Priebus: As the chair of the party and convention during this dramatic election cycle, the Wisconsin native has a lot on his shoulders. Read what he's predicting for his party.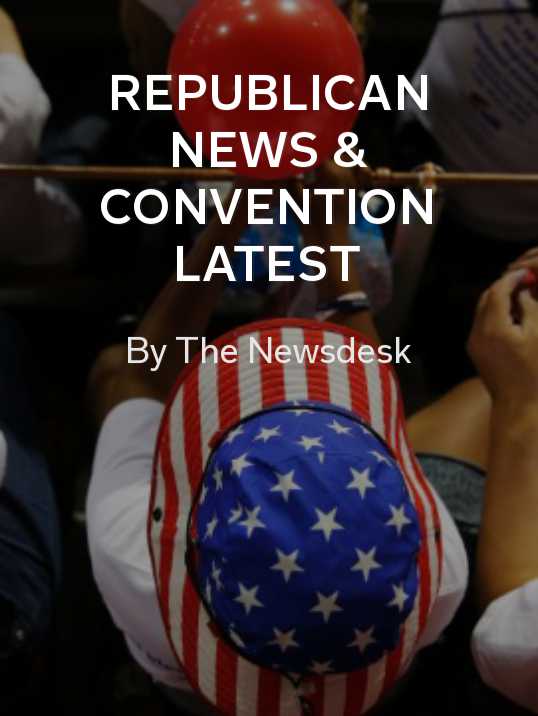 ~GabyS is reading CNN Politics: 2016 On Tap