10 Topics to Get Ready for the Iowa Caucuses
Gabriella Schwarz / January 31, 2016
Voters in the first-in-the-nation caucus state of Iowa will head to their meeting places Monday to cast votes or voice support for their 2016 presidential candidate of choice. Residents will gather in all of Iowa's 99 counties and 1681 precincts. Republicans will listen to speeches given by supporters of the different candidates before privately marking a ballot. Democrats will publicly declare their support for a candidate upon arrival and then publicly try to woo individuals over to their camp.
Though winning Iowa is strategically important and often delivers momentum to the victor, only 30 GOP national convention delegates and 44 Democratic national convention delegates are at stake Monday night. Iowa has a successful track record of picking the Democratic nominees, like Al Gore, John Kerry and Barack Obama, all of whom won in the Hawkeye State. But Republicans have had less success recently. 2008 winner Mike Huckabee and 2012 winner Rick Santorum, both of whom are running again this year, failed to capture the Republican nomination during the last two cycles.
Follow these 10 topics to get ready for Monday night, when 2016 election voting officially gets underway.
1. Donald Trump: Trump has been at the center of the 2016 race since his June announcement. The political novice has invested heavily in getting out the vote and educating Iowa voters. See if it pays off on Monday.
2. Ted Cruz: Cruz's message has resonated with the large evangelical Christian vote in Iowa, and his poll numbers have continued to rise. Will his recent debate performance negatively impact his chances Monday?
3. Hillary Clinton: Clinton has campaigned hard in Iowa, in the hopes an early win increases her momentum amid tight poll numbers. Follow her final efforts before voting begins.
4. Bernie Sanders: The veteran Vermont senator is giving establishment Clinton a run for her money in the state she lost to Barack Obama in 2008. Find out if he's successful.
5. 2016 U.S. Presidential Election: In addition to the frontrunners, keep up with the rest of the 2016 candidates.
6. Iowa Caucuses: Track the candidate's movements and efforts in Iowa as they aim to get out the vote, one of the biggest arbiters of success in the early voting state.
7. Presidential Debates: Presidential debates play a key role in the success of candidates and nominees. Record numbers of people have tuned in this cycle to watch the candidates duke it out. Remember the best debate moments.
8. Campaign Fundraising: The amount of money raised and spent by each candidate is often a barometer of their success. Find out why this cycle is a bit different.
9. Super PAC: Organizations not affiliated with the campaigns are responsible for much of the literature distributed and ads aired on television and radio. Track the different groups' efforts.
10. Political History: The Iowa caucuses play an important role in the U.S. electoral process and the history of our country. Learn more about other historical events in preparation for Monday's caucuses.
Follow CNN's debate and polling Flipboard Magazine for more on the status of the race and follow The Des Moines Register's Iowa Caucus Flipboard Magazine for the latest from the Hawkeye State.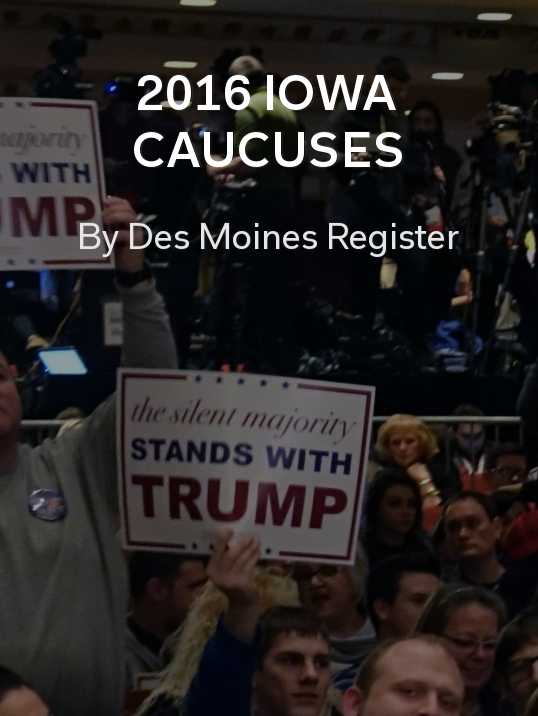 Follow 2016 Election Central to dig deeper on the candidates and issues and receive our weekly Politics Rundown email.
~GabyS is curating Political Dynasties
GET FLIPBOARD ON:
iOS / ANDROID / WINDOWS / WEB
FOLLOW US ON:
FLIPBOARD / TWITTER / INSTAGRAM / FACEBOOK / GOOGLE+ / TUMBLR / YOUTUBE / SOUNDCLOUD / PINTEREST / MEDIUM