10 Ways to Follow Summer Games 2016
Gabriella Schwarz / August 4, 2016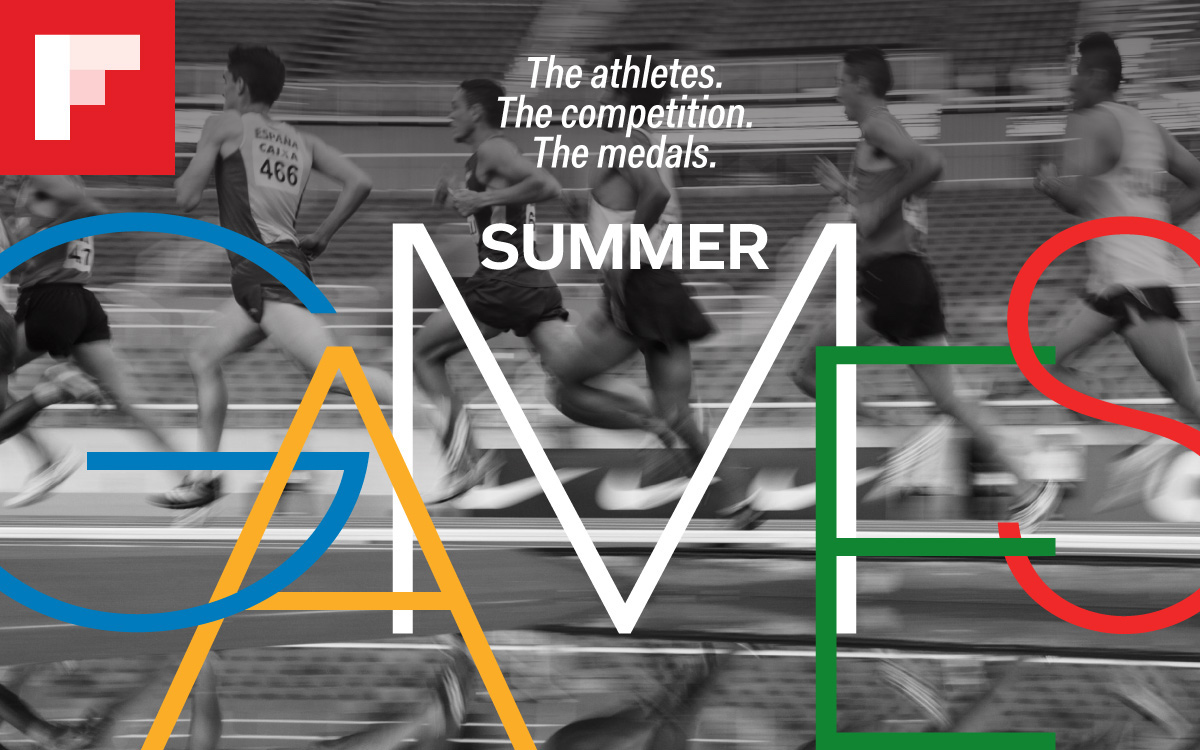 Friday night is the official kick off to the summer Olympics in Rio, the culmination of years practice and training for athletes across the world. Michael Phelps, the most decorated Olympian of all time, will serve as the U.S. flag bearer at the opening ceremony, an honor bestowed on him by his fellow athletes. Phelps is one of 554 U.S. athletes expected to compete in Rio over the next 19 days.
The lead-up to the Summer Games has been colored by turmoil in Rio, including the Zika virus outbreak, contaminated water, unfinished competition sites and political corruption. Though a number of high-profile athletes decided not to participate because of concerns, 7,000 hours of coverage are expected to air between Friday and August 21, when the Games end.
Much of the attention in the U.S. has centered around the U.S. women's gymnastics team, the reigning gold medalists, and rockstar Simone Biles. Other events in swimming, running and diving are also highly anticipated.
Track the standing of Team U.S.A., which athletes come out ahead, and how Rio fares under the international microscope, with these 10 destinations on Flipboard:
1. Summer Games 2016: Read the latest on the competition, profiles of the athletes and see photos from Rio in this package curated around the clock by the Flipboard News Desk.
2. Team U.S.A.: Learn more about the U.S. athletes currently in Rio.
3. Gymnastics: The U.S. women's gymnastics team left London in 2012 with the gold. See if they're able to achieve the same this time.
4. Swimming: Michael Phelps, Ryan Lochte and Katie Ledecky are the household names, but the swimming trials were dominated by the newcomers. Follow their progress in the pool.
5. Basketball: The U.S. men's basketball team is missing many of the NBA's biggest stars, like LeBron James and Steph Curry. James and Curry bowed out to rest. See how the team does without them.
6. Simone Biles: Biles has already broken records and dominated the coverage over the past few months. Will the hype translate to medals?
7. Michael Phelps: This Olympics marks Phelps' fifth and final time competing for Team U.S.A. Follow his 2016 journey.
8. Rio de Janeiro: The city of Rio has received a lot of attention, and it hasn't always been for good reasons. Read how the metropolis is preparing and responding to troubling reports.
9. Zika Virus: Zika is prevelant in Brazil and has recently spread to the U.S., causing a historic travel warning to Miami. Learn about the disease and its transmission.
10. Water: Reports of contaminated water in Rio have sparked larger conversations about the cleanliness of this vital natural resource around the world.
~GabyS is reading the Aly Raisman topic