<![CDATA[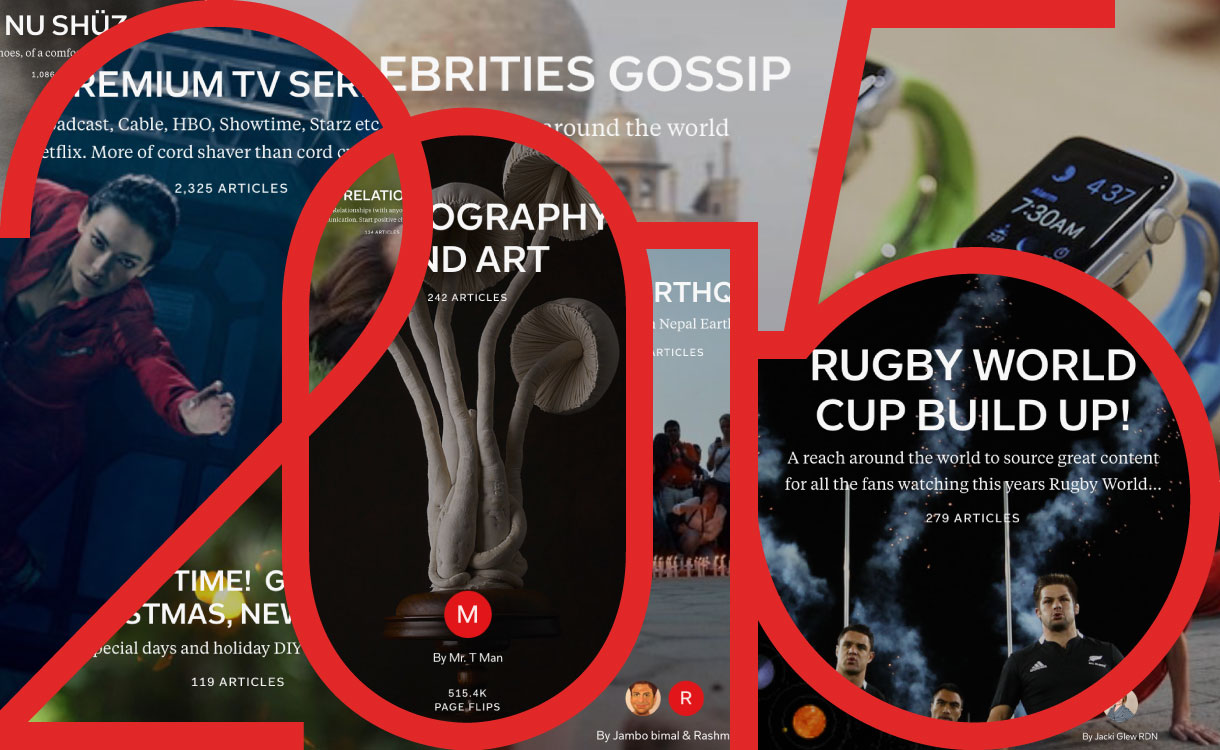 Our collection of 2015 in magazines isn't just another year-end list; it's a look at what the Flipboard community cares about (and flipped!) the most. This year, enthusiasts had fun with a slew of new TV shows, indulged in celebrity gossip, partied hard, and wondered at the beauty of photography. But you weren't just here for entertainment. We saw MagMakers get serious about disasters like the Nepal earthquake, how to live longer, ways to treat each other better, and the world we're creating for the future.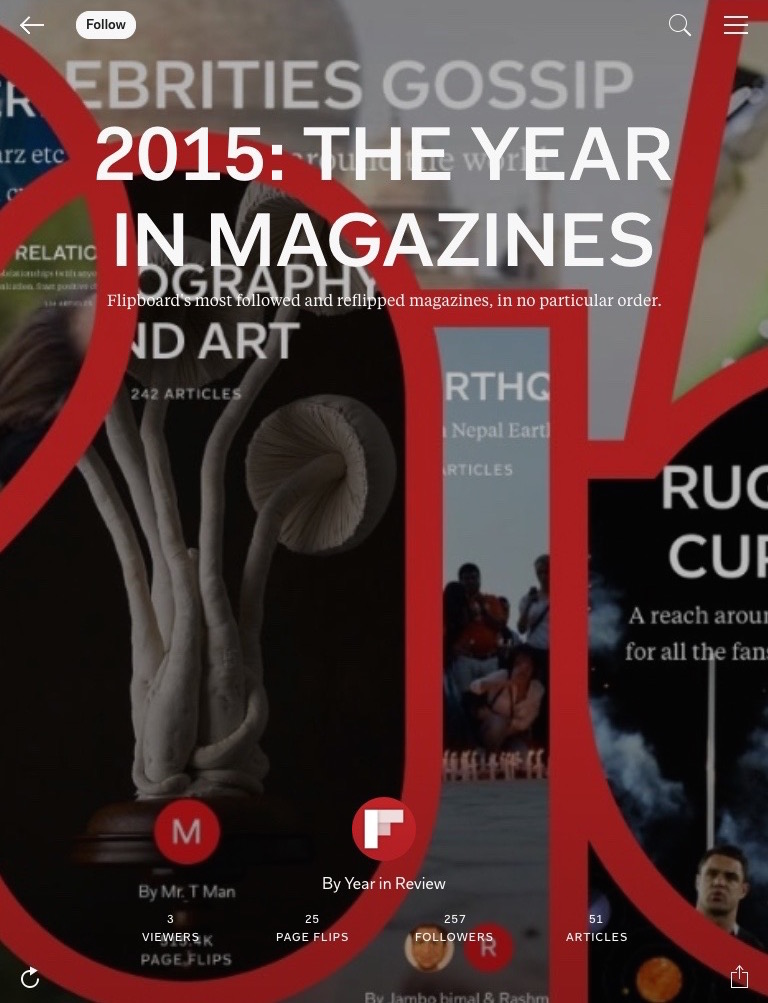 In no particular order, we flipped 50 of the most popular 2015 magazines into a single metazine. From
Apple Watch fanzines
to
rugby
and
new shoe finds
, there are millions of magazines on Flipboard and this is just a small sampling of what you've created. We can't be more thrilled to see a wide spectrum of so many unique and creative magazines with personal touches. It's been so fun picking your brains about why you flip the way you do in our
Spotlight interview series
on the MagMaker blog.
Thank you for spending your time with us on Flipboard. Here's to 2016 and
helping you…be you
!
What else mattered to you this year? Share a magazine you made in 2015 with us by tweeting the link to
@Flipboard on Twitter
. Be sure to also check out
#MagsWeLove
, a collection of our team's favorite magazines.
~jdlv is reading
The Year in Review
GET FLIPBOARD ON:
iOS
/
ANDROID
/
WINDOWS
/
WEB
FOLLOW US ON:
FLIPBOARD
/
TWITTER
/
INSTAGRAM
/
FACEBOOK
/
GOOGLE+
/
TUMBLR
/
YOUTUBE
/
SOUNDCLOUD
/
PINTEREST
/
MEDIUM