2016 Politics Will Be 'Unpredictable' & 'Raucous,' Says Washington Post Reporter
Gabriella Schwarz / December 28, 2015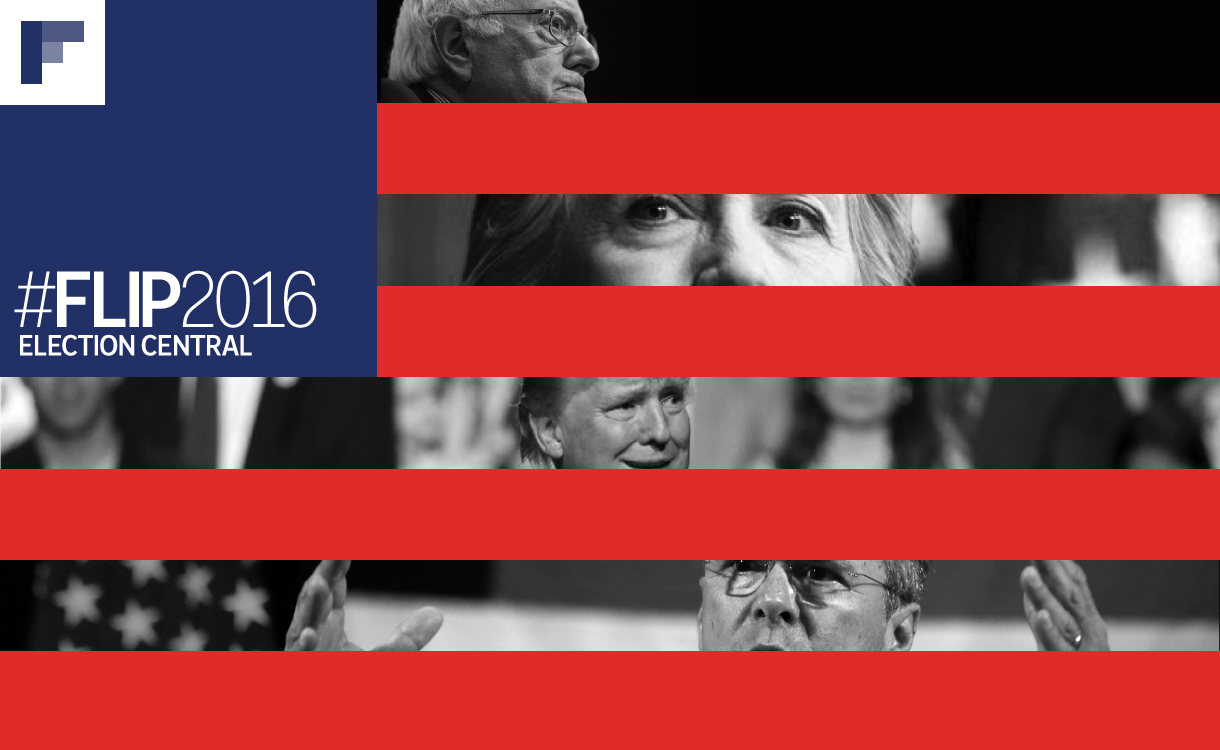 2015 was a rollercoaster year in politics that saw monumental decisions, like the same-sex marriage decision from the Supreme Court; the rise of unexpected candidates, like Donald Trump; departures of political mainstays, like House Speaker John Boehner; and a national and international debate over how to combat terrorism and keep the U.S. safe.
Eight presidential debates helped kick off the 2016 U.S. presidential election that is sure to dominate the dramatic year ahead.  As part of our monthly State of the Race blog series, we spoke to Washington Post political reporter Katie Zezima about the biggest political stories of 2015 and got a preview of what's to come in 2016.
Biggest political gaffe of 2015?
McCarthy Benghazi. When House Majority Whip Kevin McCarthy—who had all but locked up the House speakership—suggested that the House inquiry into the Benghazi attacks was politically motivated.
"Everybody thought Hillary Clinton was unbeatable, right? But we put together a Benghazi special committee, a select committee. What are her numbers today? Her numbers are dropping. Why? Because she's untrustable. But no one would have known any of that had happened, had we not fought," he said on Fox News.
The comment raised the ire of Republicans and threw the speaker's race into disarray. McCarthy ended up withdrawing his name, though not directly because of this, throwing the House into temporary disorder and leading to the election of Rep. Paul Ryan (R-Wisc.) as a consensus choice.  
Biggest moment from the presidential campaign trail in 2015?
The durability of Trump. As soon as Donald Trump entered the presidential race, pundits and pollsters were forecasting an imminent demise. Trump has defied the laws of political gravity, ascending in polls while making inflammatory statements—about Muslims, women, Mexicans and others—that surely would have sunk any other candidate. He has thrown the presidential race off the axis most had charted for it, and he's still going strong, leading national polls. Trump has been the story of the campaign, if not the entire political world—a brash billionaire who says what he thinks and is handsomely rewarded with stratospheric poll numbers. He knocks candidates left and right for being low-energy or sweaty or even comparing one to a child molester. The Donald appears to be Teflon so far, deflecting attacks and watching candidates who attack him sink in the polls. Trump's moment has lasted for six months and doesn't appear to be waning just yet.
What rivalries will continue to grow/be top of mind in 2016?
Cruz vs. Rubio. The two first-term senators have a whole lot in common on paper: they're virtually the same age (Marco Rubio is 44 and Ted Cruz turned 45 on Dec. 22) and are the sons of Cuban immigrants. But the two are happy to tell you the similarities end there. The men have provided the first and only substantive policy rivalry of the presidential campaign, differing on issues of immigration, domestic surveillance and national security. The dissimilarities have played themselves out in multiple ways, from campaigns ads to the debate stage to cable news. Cruz has hit Rubio for helping draft a comprehensive immigration bill that gave undocumented immigrants the chance to obtain citizenship; Rubio has said their views aren't that different, pointing to an amendment Cruz offered that allowed undocumented people a pathway to legalization. Rubio has defended the government collection of bulk telephone metadata as a way to root out terrorists; Cruz co-authored a bill to transfer the data to phone companies, keeping the government out. Rubio is a national security hawk; Cruz is trying to thread the needle between the militaristic and anti-interventionist wings of the Republican party. The issues have been substantive and expect them to continue to play out, especially as the two men could be going head-to-head for the Republican nomination in the spring.
What policy issues will dominate in 2016?
Foreign policy and how to counter the Islamic State will likely be the biggest policy issue facing the political world in 2016. Expect it to dominate the presidential election. Criminal justice reform is a priority for President Obama, and many members of Congress on both sides of the aisle have signaled that it is at the top of their agendas, so expect to discussion of the issue.
Five adjectives to describe the year ahead?
Unpredictable, polarized, raucous, slog, yooge
Dig deep on each candidate running for president in Washington Post's Flipboard Magazines and get ready for the next debates in January with CNN's debate and polling Flipboard Magazine. Catch up on the issues with Flipboard's 2016 Election Central.
~GabyS is reading 2016 Iowa Caucuses
GET FLIPBOARD ON:
iOS / ANDROID / WINDOWS / WEB
FOLLOW US ON:
FLIPBOARD / TWITTER / INSTAGRAM / FACEBOOK / GOOGLE+ / TUMBLR / YOUTUBE / SOUNDCLOUD / PINTEREST / MEDIUM