3 Ways for Bloggers to Use the SoundCloud Integration
Jessica Rosenberg / March 30, 2017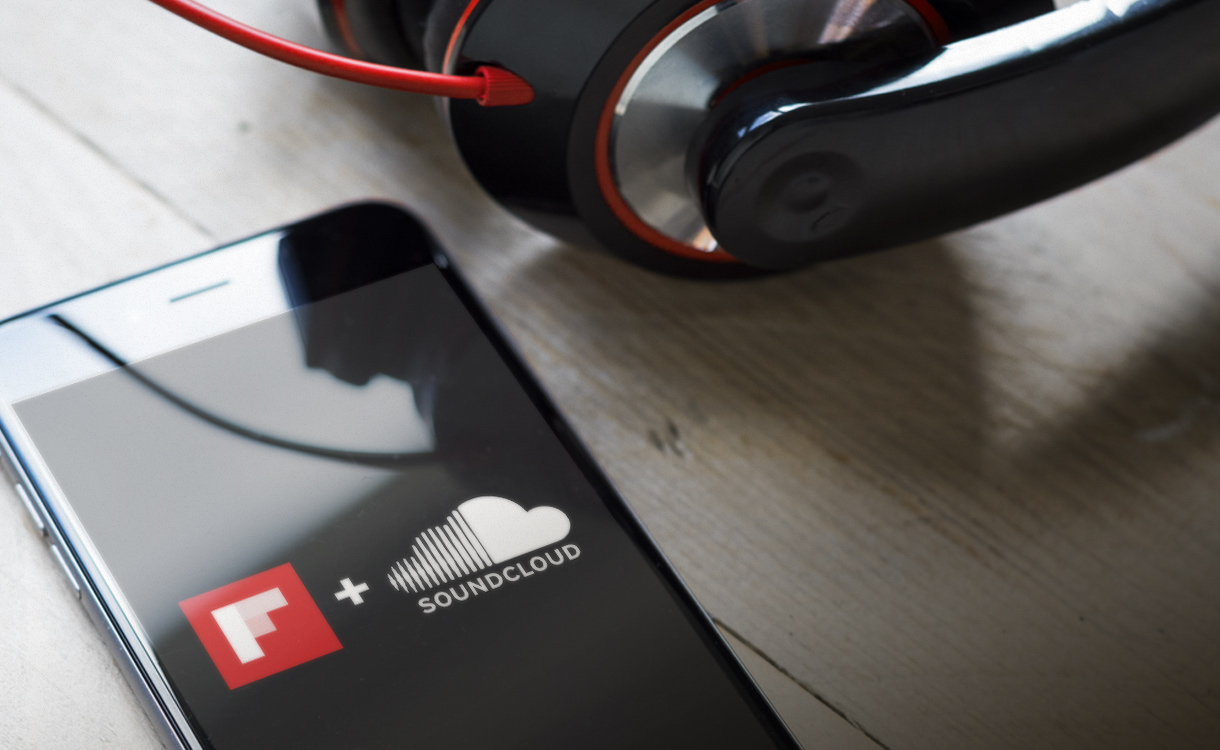 One of the many ways that Flipboard Magazines are better than traditional magazines is that, by including SoundCloud files, you can enhance them with audio, like music and podcasts. Beyond simply giving readers music to listen to while they peruse articles, images, or social posts, bloggers can put SoundCloud to work for them to make their magazines more impactful and memorable.
1) Add a Narrative Track to a Magazine
Did you know that you can upload your own audio files to SoundCloud or record an audio file directly onto the SoundCloud site? A free account comes with three hours of recording time. It's the perfect tool for narrating a Flipboard Magazine. Whether you've curated images, articles, tweets or something else, you can record an audio file that will walk your readers through the magazine from beginning to end.
Simply create the file and add it to your magazine. Use the magazine editing function to ensure that it's the first thing your readers see when they open the magazine and use the notes section to invite them to click play before flipping through.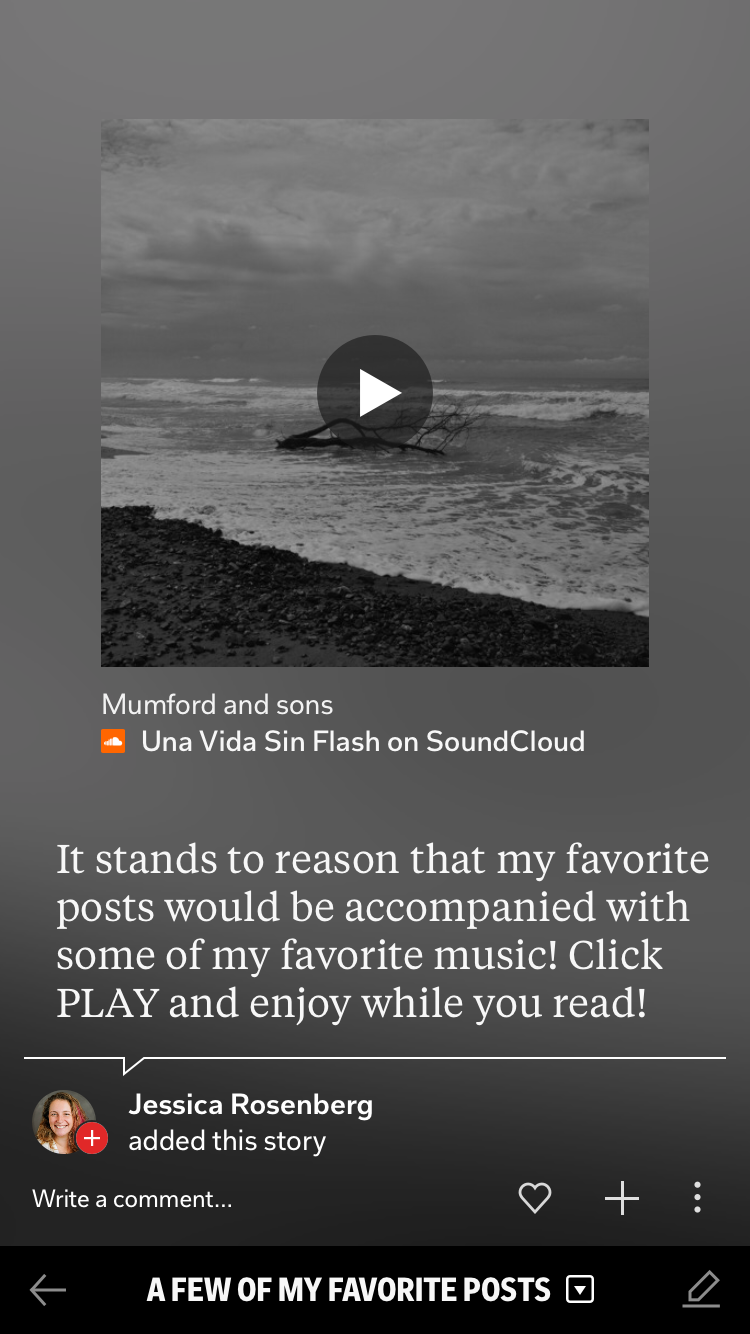 This is especially helpful if you have a portfolio magazine or a media kit magazine and want to help your readers get to know you better. You can also use this function to add some stories to a travel magazine or bring an event magazine to life.
2) Create an Audio-Enhanced Magazine
You can add any SoundCloud audio file to any Flipboard Magazine, and with all of the tracks available, there is plenty to choose from. Depending on the focus of your magazine, you can enhance it with sound effects, ambient sounds, or even field recordings. Or, if you want to set a particular mood, you can curate a series of tracks that streams in the background while your readers flip. When one track ends, the next will play seamlessly, just like a real playlist.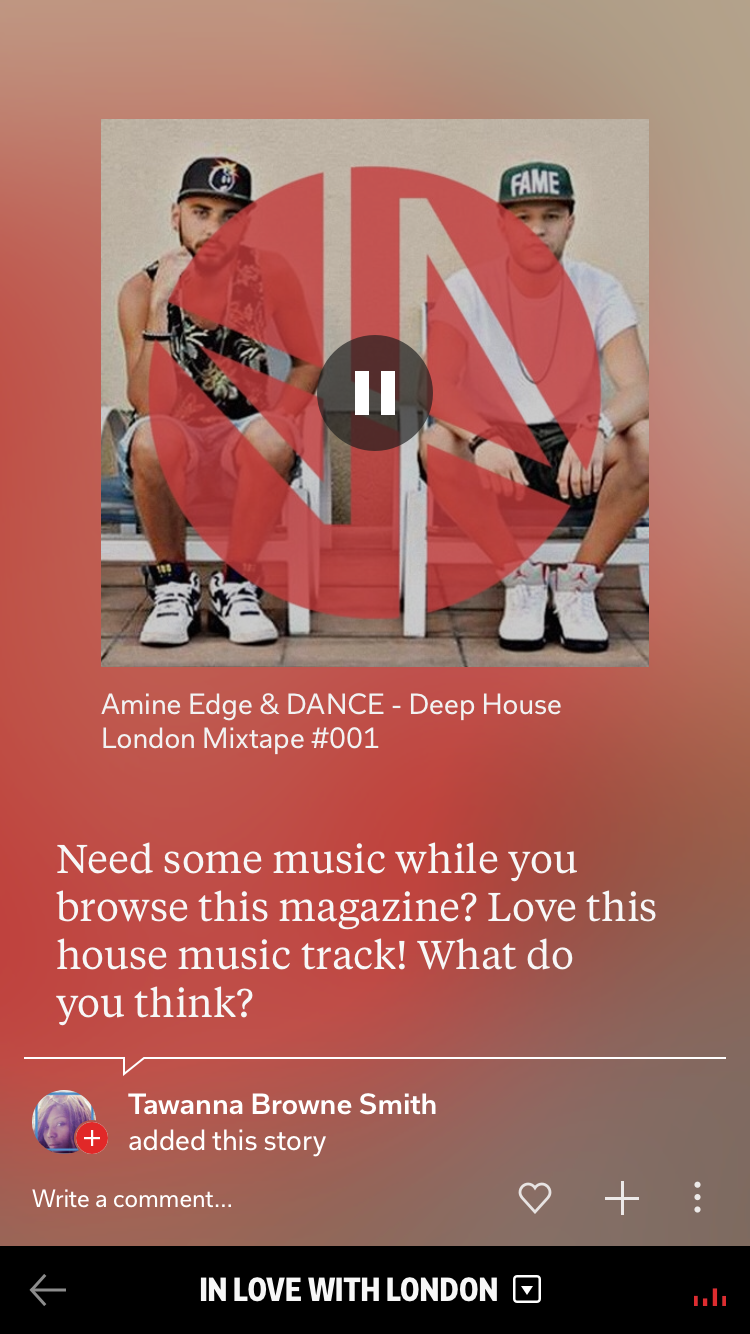 To add a track or a set to your Flipboard Magazine, use the flip.it bookmarklet on your browser toolbar or use the share function on the SoundCloud app.
3) Provide Visual Support for Your Podcast
Podcasts are a popular way for bloggers to connect with their audience beyond the blog, but sometimes it's nice to be able to embellish the audio with visual elements. Once you've uploaded your podcast to SoundCloud, you can flip it into a magazine to complement the other written or visual items in there. Your podcast magazine can then be shared easily via your usual social channels or added to your blog for readers to find.  
Share your SoundCloud-enhanced magazines with us on Twitter with the #FlipBlogger hashtag so we can include them in a future post.
~kikarose is curating Blog Tips for Bloggers on behalf of @FlipBlogger