5 Terrific Travel Bloggers You Should Follow on Flipboard
Jessica Rosenberg / June 15, 2017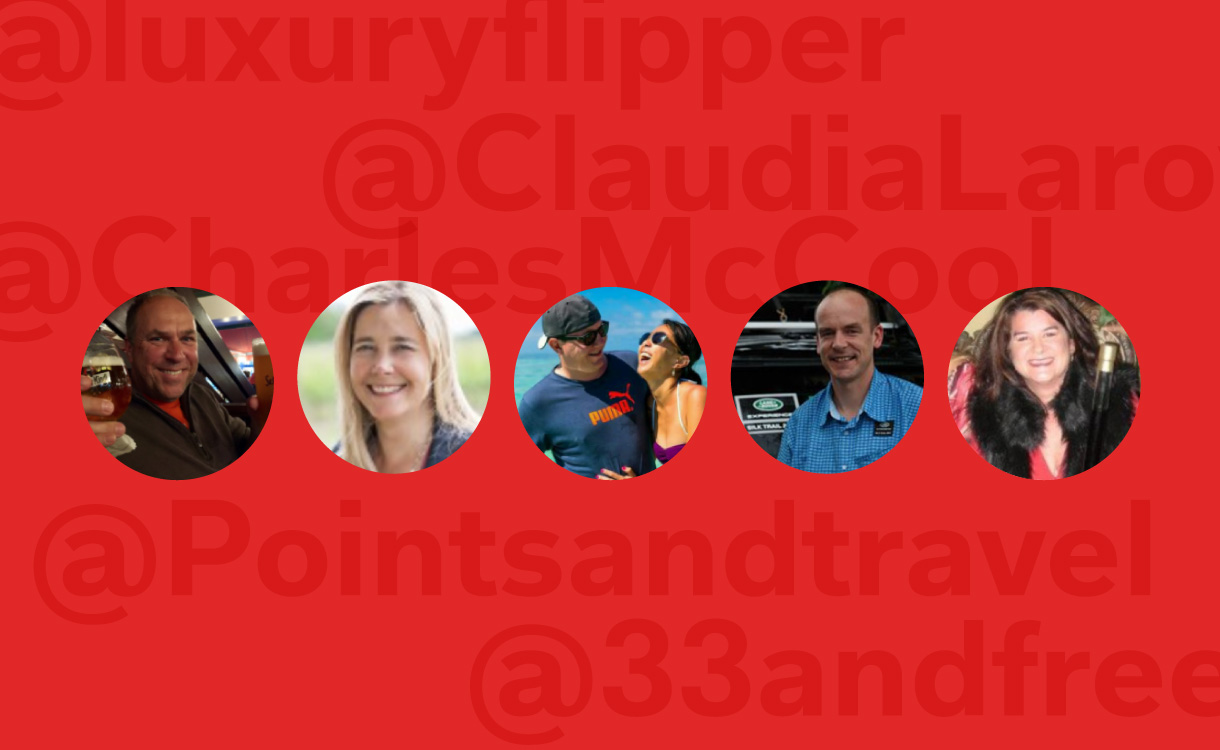 The travel blogger community is creating breathtaking Flipboard magazines filled with travel stories, inspiration, and tips for travelers excited to take on the world. Escape the everyday by getting to know a few of our favorite travel #FlipBloggers.
Charles McCool is a seasoned travel expert who has ventured to all 50 states, several dozen countries and five continents. His goal is to share tips and information that can help increase travel happiness and reduce stress for other world adventurers.
Notable @CharlesMcCool Mags to Follow:
Dip into his Travel Hacks from McCool Travel magazine for insights on saving money, time and hassle as you prepare to hit the road. Travel Happiness is a collaborative magazine by travel bloggers Cathy Merrifield of Roarloud and Debra Corbeil of the Planet D filled with articles on the joys of exploring the world. McCool Travel is a collection of resources like deals and cheap hacks from the McCool Travel blog and beyond.
If you're in the market for modern, mom-tested family travel tips and advice, then Claudia Laroye is the blogger for you. Her blog, The Travelling Mom, features travel stories from Canada, Europe, the United States, Asia, Middle East and Latin America. You'll find tips about where to go and how to get the most out of your voyages with your crew.
Notable @ClaudiaLaroye Mags to Follow:
Get all of your Travel Tips + Tricks from this magazine, which features everything from food recommendations to gear you'll need to make your travels as successful as possible. Best of Family Travel is a collaborative magazine featuring tips and advice curated by other family travel bloggers like Walking on Travels, Stuffed Suitcase and Finding Debra. In Future Destinations, Claudia invites you to come dream with her about future places to visit, like Cuba, Guatemala and more.
For some, a trip isn't worth taking if it doesn't involve five course meals, 2000 thread count sheets and the finest experiences possible. If you're one of those people, Paul Johnson is the award-winning blogger to follow. He sees the world, exploring luxury hotels and resorts and trying out high end restaurants so he can share the finer aspects of traveling with his discerning readers.  
Notable @luxuryflipper Mags to Follow:
Luxury travel begins at home, when you start packing. The Travel Gear and Accessories magazine features everything you need to take your experience to the next level. Whether you simply dream of luxury travel or are actively planning on jetting off, the Luxury Travel mag is a great place to get started. Discover the finer points of traveling in the U.S., from Hawaii to Cleveland by way of Texas, in the USA Travel mag.
For the last 25 years, Cacinda Maloney has traveled every six weeks, visiting over 250 high end destinations in 57 different countries. She finds the best experiences worth the splurge and shares her adventure and smart luxury travel pointers with readers. Join her as she ziplines through rain forests in Mexico, rides camels in Jordan, and kayaks in the Galapagos.
Notable @Pointsandtravel Mags to Follow:
Get your adrenalin kicks vicariously when you explore swimming with belugas and off-roading in Indonesia in the Adventure Travel magazine. Borrow from Cacinda's personal travel bucket list and add to your own wanderlust log. Enjoy adventures that happen on a plate? Don't miss the Culinary Travel mag to discover delicacies from the kitchens of Louisiana to the street carts of Bangkok.
Kevin and Kym Tyson are living the dream—they sold all of their possessions so they could travel the world and blog their experiences as they go. Come along with them as they wander from Thailand to New Mexico and get a taste of a life that bucks routines and conventions.
Notable @33andfree Mags to Follow:
Come travel the U.S.A. with @33andfree. From hiking in Sedona to soaking in the Las Vegas strip, there's a little something for everyone. Kevin and Kym also collect stories by other travel bloggers in their Meet Other Travel Bloggers mag. And if exploring the world on foot is your thing, then Hiking the World, a collaborative magazine featuring posts by other travel bloggers, is a must follow.
Share other travel bloggers you love to follow on Flipboard with us on Twitter with the #MagsWeLove and #FlipBlogger hashtags.
Love travel? Join us on Thursday, June 22 at 12pm PT/3pm ET for the first of our three summer travel Twitter chats.
~kikarose is reading Food by @caligypsygurl