5 Magazines Worth Your Time: Music Festival Lovers' Edition
Mia Quagliarello / April 13, 2018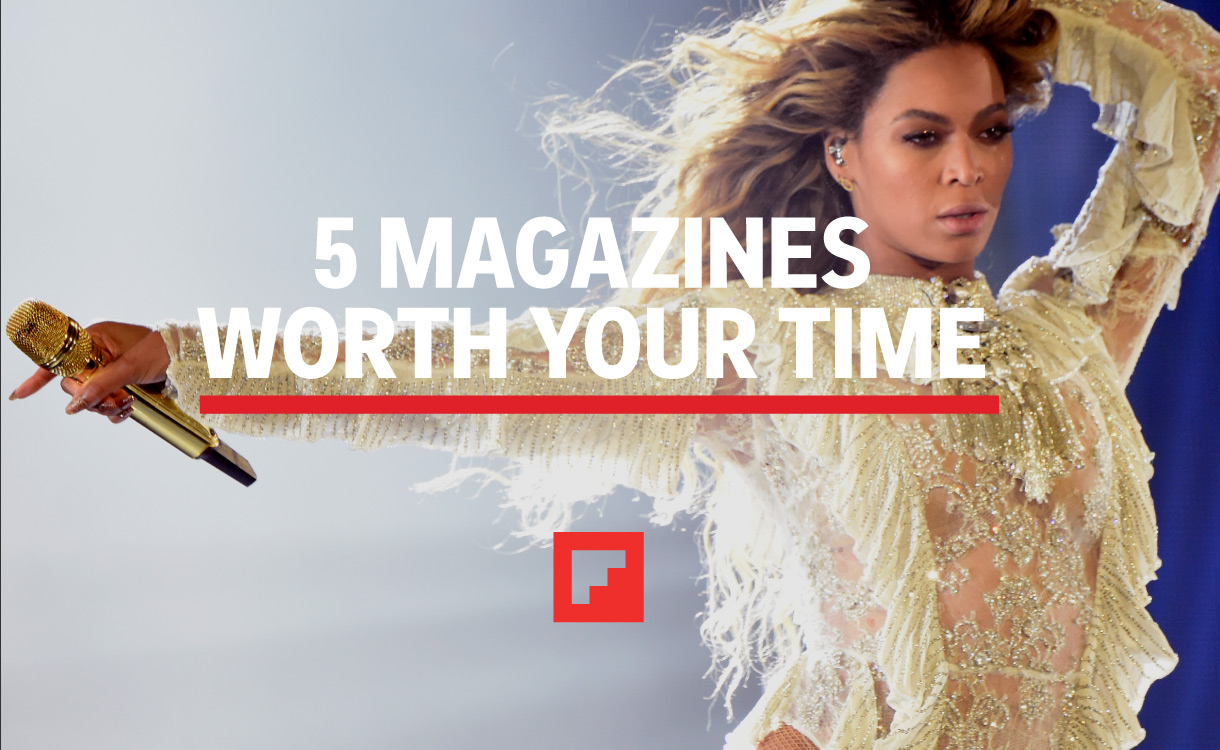 Beyonce's reportedly been practicing for 11 hours a day and has hired 100 dancers for her Coachella debut. After cancelling last year due to her pregnancy, Queen B—and the people!—are ready to hit it in this weekend in the desert. Coachella heralds the start of the summer music festival season, and we've got a magazine for it—plus several other titles field-frolicking fans will love.
"Coachella" by @music: Find out who's playing and when (and what the biggest set-time conflicts are!), learn about up-and-comers you won't want to miss, get tips on what's worth eating on festival grounds, and—for the rest of us—how to enjoy from the clean, cozy and crowd-free confines of our homes.
All of @everfest's Flipboard Magazines: Everfest, aka Fest300, serves as a guide to the world's best music and cultural festivals. On Flipboard, they organize articles with the precision of a music nerd planning her festival calendar. From "Wild & Weird Festivals" and magazines organized by continent, to "Harm Reduction" and "Festie TEDx Talks," Everfest has 22 collections of inspiring and practical info for the festival lover.
"Festivals" by @NMEmagazine: For another take on the festival life, head over to this magazine from a stalwart of the music press, Britain's New Musical Express. This magazine covers global festivals like Coachella, but goes deeper on events around the UK and Europe, including the Reading & Leeds Festival, Primavera Sound, and the Isle of Wight Festival.  
"Women in Electronic Music" by @annesamarina: No festival would be complete without a banging dance tent, right? And because there's been enough written about male DJs, this magazine is special because it highlights emerging female artists and how they're shaping the underground scene. Even better, it's curated by our German Curator Anne, who's based in Berlin—a mecca for techno and dance beats itself.
"Latest News" by @pitchfork and @TheFader: But how do you know who to hear when you get on the festival grounds? By keeping up with music all year-long, of course! Aficionados can track artist news, tour info, album reviews and more in magazines from publishers who do an ace job of covering rising artists. Here are two of my favorites places to learn about new music.