5 Magazines Worth Your Time: Royal Wedding Edition
Jessica Elsey / May 18, 2018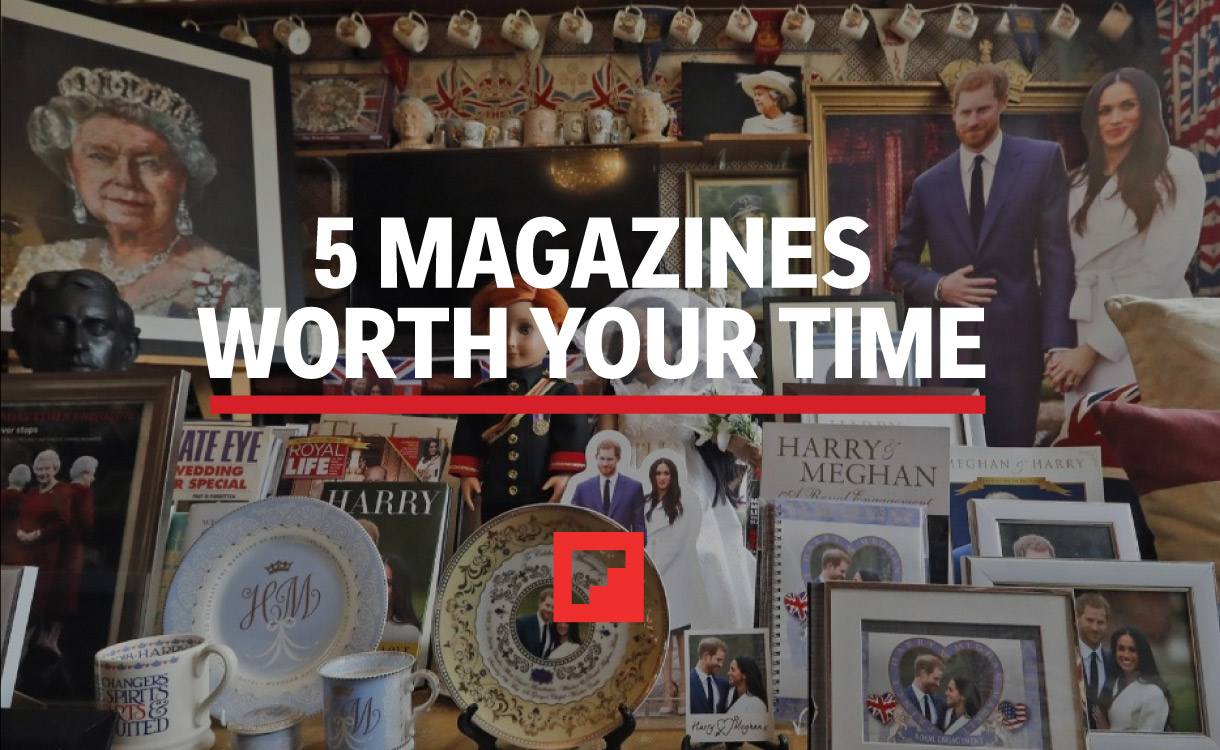 With just a day to go until the biggest (in our opinion) wedding of the year, all eyes are on American actress Meghan Markle and Britain's Prince Harry, who are set to walk down the aisle at St. George's Chapel in Windsor Saturday.
Will Prince William leave early to catch the FA Cup football final? How will Princess Charlotte and Prince George fare as bridesmaid and pageboy? Find answers to these, and all your other burning wedding questions, in our collection of Flipboard Magazines, rounded up in honor of the special occasion.
1. "Harry & Meghan: A Royal Wedding" by Flipboard U.K. & U.S.: Read up on dress suggestions, cake ideas, guest lists and more before following all the action on the big day, curated by our U.K. and U.S. news teams.
2. "Long Live Royal Style" by Who What Wear U.K.: Look back at Meghan Markle's best looks as she transitions from actress to royal family member—plus tips on how to recreate her style.
3. "Royal Wedding Rundown" by CNN: Learn how Meghan and Harry's love story unfolded, the power of royal wedding presents, how the royal family makes its money, and more.
4. "The Royal Wedding" by Grazia UK: Work out your timings for your viewing party with a blow-by-blow account of the running order for Saturday.
5. "Royal Weddings" by Hello! US: An insider's look at how Windsor is getting ready for the wedding. Or if you're all Meghan and Harry'd out, focus on weddings from other global royalty.
—Jess is curating Flipboard Picks (UK)