5 Magazines Worth Your Time: Wellness Edition
Jessica Rosenberg / July 31, 2018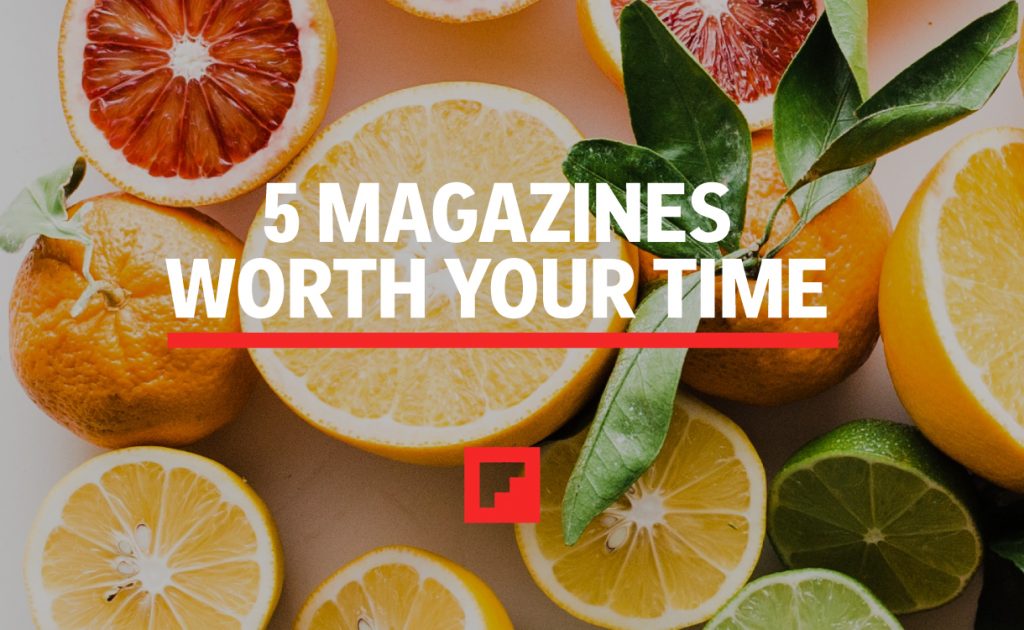 With winter just around the corner, it's a good time to start thinking about our overall wellness and how we are going to stay healthy despite the onslaught of germs, cold weather, and other immunity challenges. Before summer winds down and time speeds up again, check out the following Flipboard mags to help you be more aware of the choices you can make to craft yourself a more healthy and fulfilling life.
"Relationships" by @digitaldiva: Having good friends and partners in life isn't just great for your emotional well-being, it's actually been proven to be good for your physical health, so check out this mag full of articles about everything from how to make new friends to tips for recognizing when you're in a bad relationship.
"The Silent Mind" by @fabiusangel: Meditation is known to reduce stress, improve concentration, increase happiness and even slow aging. Whether you're an experienced sitter or completely new to this practice, this mag has something for you. Read tips on how to meditate effectively, stories about what meditation has taught people, and countless articles on the benefits you'll find from being quiet for a few minutes every day.
"Clean Eating" by @villinvivian: What you put into your body affects more than just your digestion. Even small changes in your diet can improve your overall health and mood. Explore tips on ways to incorporate some clean eating habits into your everyday life, healthy food trends that are totally bunk and should be avoided, and tricks to stay healthy even when you're not 100% in control of what you eat.
"Sleep Matters" by @da_gza: If you only improve one aspect of your life, then let it be your sleep. Sleep is the single most important thing in life. Without it, your body simply can't function the way it should. Here you'll find ideas to help you fall asleep faster—and sleep longer—as well as critical insights on why sleep is so important and what happens to a person who doesn't get enough.
"Work, Life, Balance" by @analorvick: We all get the same 24 hours in a day, so how is it that some people can fit in training for an ultra-marathon while the rest of us end each day wrung dry and splayed out on the couch? Work/life balance is why. Discover the secrets to finding the balance that allows you to indulge in all the things that make your feel good in your body and in your head. Find tips for being more productive at work and ways to compartmentalize so work stress doesn't bleed into every aspect of your life.
— Jessica is currently reading "Mother May I?"