5 Topics for the Oscars
Gabriella Schwarz / February 27, 2016
Comedian Chris Rock will host Sunday's 88th Academy Awards, the biggest night for Hollywood, movies, actors and style. The blockbuster event typically highlights the year's top movies and performances, as picked by the voting members of the academy. The Big Short, Bridge of Spies, Brooklyn, Mad Max, The Martian, The Revenant, Room and Spotlight are up for Best Picture, the biggest award. Bryan Cranston, Matt Damon, Leonardo DiCaprio, Michael Fassbender and Eddie Redmayne are vying for the Actor in a Leading Role accolade. The Actress in a Leading Role nominees include Cate Blanchett, Brie Larson, Jennifer Lawrence, Charlotte Rampling and Saoirse Ronan.
Much of the attention on this year's awards has focused on the lack of African-American nominees, in the form of #OscarsSoWhite. The racial disparity has caused some actors, like Will and Jada Pinkett Smith, to boycott Sunday's events and caused outrage from national leaders, including Jesse Jackson. Protests to address the lack of diversity are expected around the award ceremony this weekend.
Follow the fashion, awards and controversy around the 2016 Oscars.
The Oscars: Keep up with the awards' biggest moments.
Celebrity Style: The gowns, the shoes, the jewelry, the tuxes—get all of the red carpet fashion.
Race & Ethnicity: These issues are a large part of this year's awards. Read more about this year's controversy and the state of racial issues in the U.S.
Leonardo DiCaprio: The former child star is favored to win this year's top acting prize, after four previous nominations and no wins.
Brie Larson: First-time nominee Larson received a Golden Globe, Critics' Choice Award, BAFTA and SAG honor for her protrayl in "Room." See if her accolades translate to a little gold man.
Follow our Oscars magazine before, during and after the ceremony.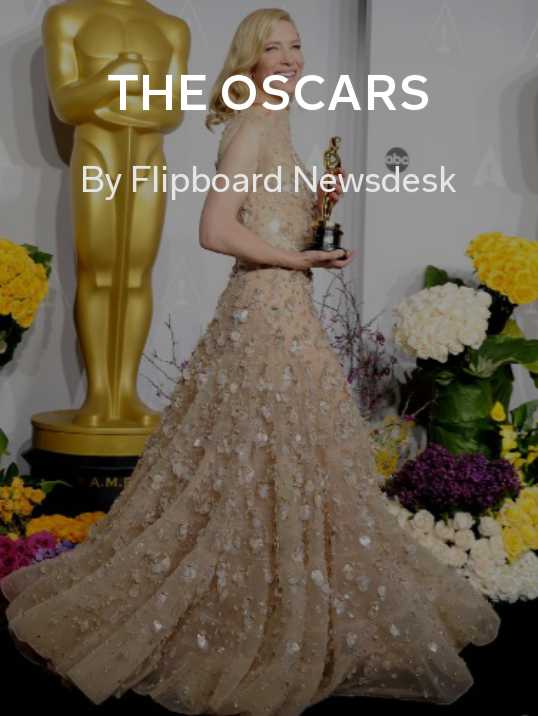 ~GabyS is reading reading the Jennifer Lawrence topic
GET FLIPBOARD ON:
iOS / ANDROID / WINDOWS / WEB
FOLLOW US ON:
FLIPBOARD / TWITTER / INSTAGRAM / FACEBOOK / GOOGLE+ / TUMBLR / YOUTUBE / SOUNDCLOUD / PINTEREST / MEDIUM