6 Big Questions About Ukraine, Answered
Carl Sullivan / March 30, 2022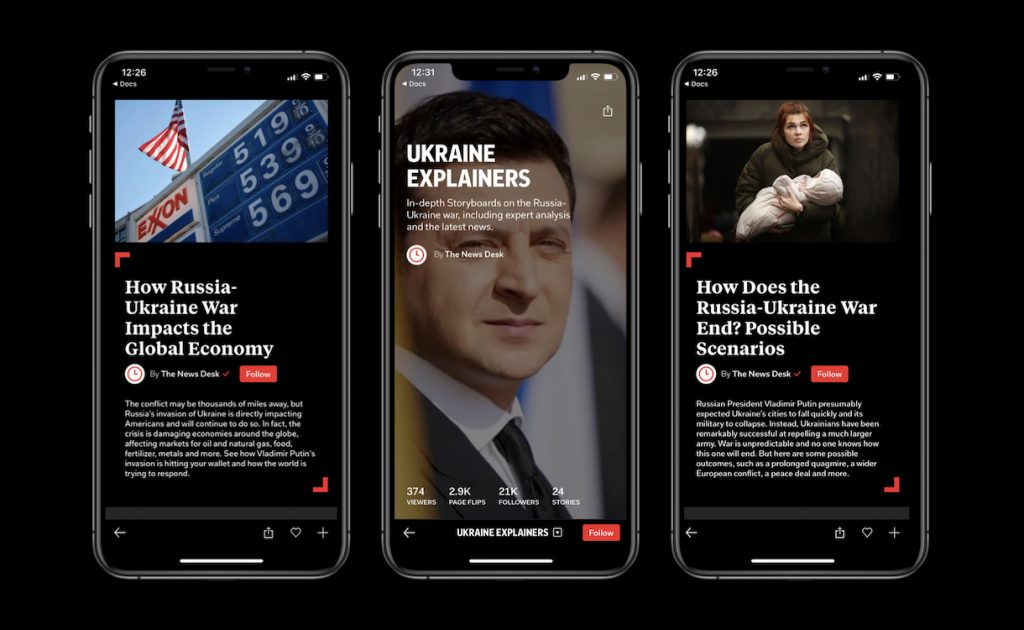 As the world watches the Russia-Ukraine war unfold, many are asking "why?" Why is this happening? Why are so many innocent civilians being killed? Why is Russia doing this?

The Flipboard News Desk aims to answer these and other difficult questions in a new series of explainers, curating the most insightful articles, analyses and videos from trusted publishers and journalists around the globe. You'll find pieces from familiar names such as the Associated Press, major American TV networks, PBS Newshour, NPR and large newspapers. We've included stories from European sources such as BBC News, The Guardian, Euronews and others. And we're spotlighting on-the-ground reporting from The Kyiv Independent and The Moscow Times, an independent English-language newspaper.

Dive deep into different aspects of the war with these curated collections, learn more about the situation and share with others who want to understand the impact of the invasion. These curated explainers could also be useful guides for high school and college educators to use in the classroom.

These six collections are available in a shareable Storyboard. For even more explainers, this Magazine includes Storyboards curated by our publisher partners and our own team. We're continually adding more as the situation in Ukraine evolves.

For the latest news, we update our Ukraine Magazine with new stories 24/7. If you'd like to receive alerts to breaking news about the war, be sure to turn your notifications on in the app settings. And if you're inspired to help the people of Ukraine, we also curated How Americans Can Help and Support Ukraine.

—Carl Sullivan, North America managing editor, is co-curating the Ukraine Magazine.