9 Food Magazines That'll Take You Around the World
Mia Quagliarello / August 13, 2019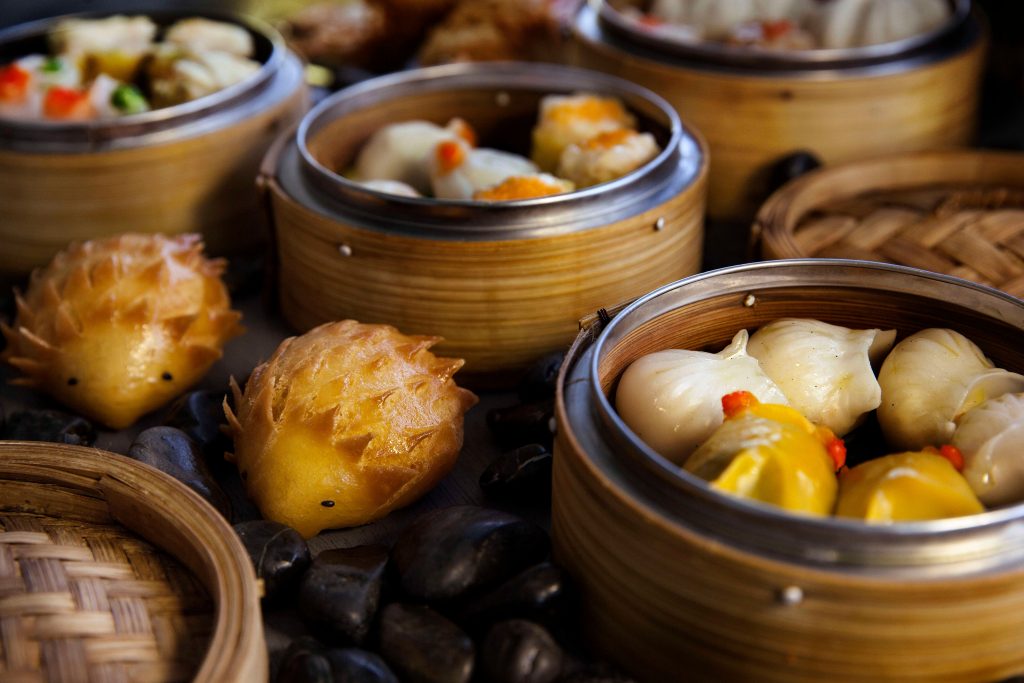 Food is one of the most exciting things about travel and living in multicultural societies. Starting at Flipboard HQ in California, we mentally headed east to explore magazines devoted to some of the world's most beloved cuisines, like Mexican, Italian, and Japanese. Our eyes were for sure bigger than our stomachs—but on Flipboard that's totally OK. Flipping is calorie-free!
"WHAT DOES CALIFORNIA COOKING LOOK LIKE IN 2019" by The Kitchn

"California cuisine" used to be synonymous with farm-fresh produce—and it still is—but it's also so much more than that. According to this magazine, more immigrants call the state home than any other in the U.S.—and that's changing the definition of home cooking.

"MEXICAN FOOD IN AMERICA" by Eater
Welcome to the United States of Mexican Food. This special collection from Eater celebrates a cuisine that has as much variety in the U.S. as in Mexico itself. Learn about local specialties, trends, and of course where to find the most authentic Mexican eats in many major cities.

"CAJUN & CREOLE" by Tom Tobin
Heading into New Orleans, we're greeted by this magazine filled with recipes for gumbo, dirty rice, beignets, and all the Cajun and Creole goodies the region is known for.

"ETHNIC FOOD" by Wasim Munawar
This catchall magazine embraces the food traditions from every corner of the world. Flipping through, you'll hop from crawfish etouffée (New Orleans) to chana masala (India) to scallion pancakes (China) and beyond.

"ITALIAN FOOD LOVERS UNLIMITED" by Victoria Vito
Undoubtedly one of the most beloved international foods on the planet is Italian. This magazine starts first with the dolci and then gets to mains, sides, and antipasti. There's even a recipe for fresh Ciabatta bread.

"INDIAN FOOD" by Phani Kumar Bhamidipati
A treasure trove of vegetarian recipes from blogs by Indian cooks. Includes soups, bread, desserts, drinks, breakfasts, main dishes, and street food. So much to explore!

"THE ART OF EATING ASIAN" by Leith55
Whoa—nearly 30,000 recipes and articles touting every kind of Asian food, including Thai, Filipino, Korean, Indian, Vietnamese, Chinese, and Japanese. Stories include "Not Your Takeout Place's General Tso's Chicken," as well as recipes for pho, multiple kinds of bowls, and delightfully the best grilled cheese ever.

"KOREAN EATS" by MissyHelly
Digest this massive collection of Korean food recipes and videos showcasing everything from kimchi stew to crispy seaweed noodle rolls to Korean fried chicken market style (yum). Also, don't miss this curator's "RICE & NOODLE & EVERYTHING IN BETWEEN" magazine.

"JAPANESE FOOD & DINING GUIDE" by LiveJapan
Affiliated with the Kansai Tourism Bureau as well as several local transportation/railway companies, LiveJapan is curating the ultimate Japanese travel and food magazines on Flipboard. From dining bargains to scenic spots, every foodie experience seems to be covered.

For more magazines about food, don't forget to check out #FOODMAGSWELOVE on Flipboard. To be included, share your favorite recipes and Flipboard Magazines on Twitter, tagging #FoodMagsWeLove and @Flipboard.

— Mia is reading the Human Garbage Disposal