A Glimpse at Flipboard for Apple Watch
Inside Flipboard / April 23, 2015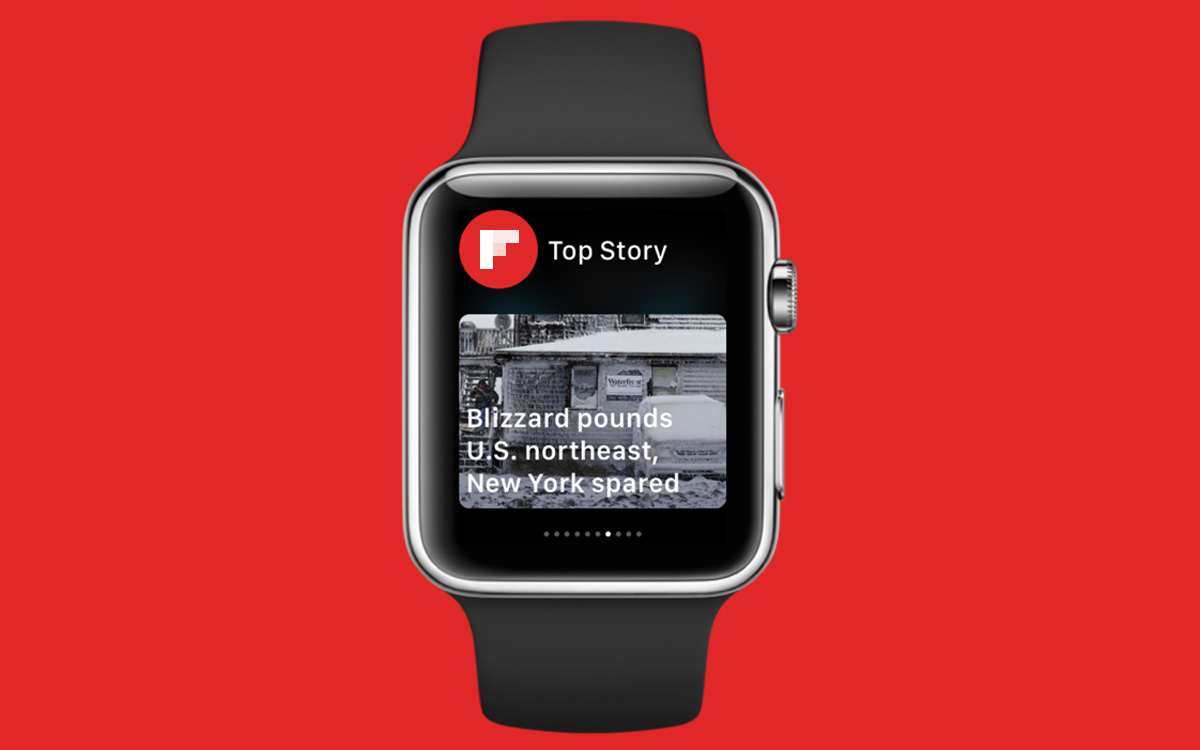 Everyone's been talking about the Apple Watch. What a beautiful piece of technology! Flipboard for Apple Watch is ready and will be available when the wearable device starts to ship tomorrow. Here's a peek of what we have in store:
On the Apple Watch, Flipboard will show you your top 10 stories every day, personalized for you based on the topics you follow. So the more you personalize your Flipboard, the more the top 10 stories will be relevant to you. These stories are continuously updated throughout the day.
For the Apple Watch screen, we created a smart summary that you can read: just scroll down with your finger or use the Digital Crown, the dial on the side of the watch. If you want to read the full version of the story, all you have to do is pick up your iPhone, and it takes you right to that story inside of Flipboard. Flipboard uses Handoff, a technology from Apple, to make this happen with just one swipe.
And, you can flip any story into a magazine you curate or send a story to a friend—a Force Touch will show the "flip" and share screen. If you want to add a comment to the item you are sharing, Handoff will help out: pick up your iPhone and swipe up to finish the job.
Finally, when you swipe up from the watch face you see your Glances, which provide scannable summaries of your apps. In Glances, Flipboard shows you one of your top 10 stories.
Flipboard for Apple Watch is a companion to the app on your iPhone. It will be localized in 12 languages and for 16 locales: U.S. (English and Spanish), U.K., Canada, Australia, Spain, France, Germany, Italy, The Netherlands, Mexico and Latin America, Brazil, Japan, Korea, Russia, China and Hong Kong.
We can't wait for you to try it!
~The Flipboard Team
@flipboard
/flipboard
+flipboard