<![CDATA[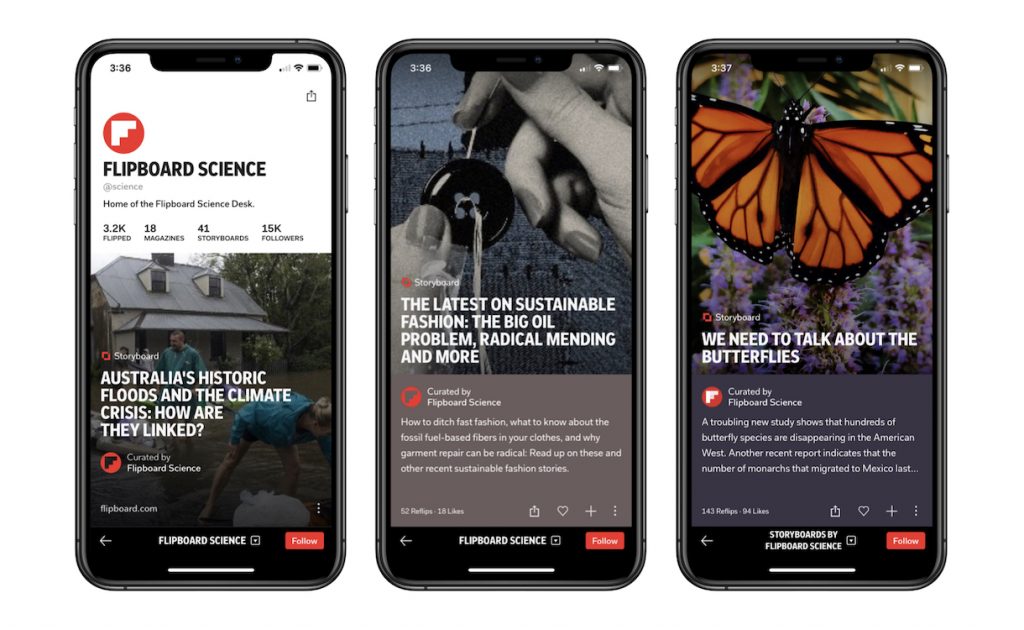 Some media companies treat climate change news as "necessary medicine" for their audiences. You need this info, it's good for you, but we know you're not going to like it. And it's hard to blame readers for disinterest or fatalism. "How many headlines about the hottest month on record do you want me to read?" they might ask. Or, "there's not really anything I can do about this, is there?"

But of course there are things we can all do to help save the environment. As we prepare to celebrate Earth Month, Flipboard wants to do our part to make climate change news accessible and compelling. We've covered the topic for many years under our Flipboard Science account. Now, in 2021, we're amping up our coverage with weekly Storyboards, timely notifications and a new e-mail newsletter. Our goal is to keep you informed and to inspire you to make better choices.

Inside the Flipboard app and on Flipboard.com, look for more frequent climate change Storyboards that seek to illuminate new angles and new perspectives. These packages will surface the phenomenal green news being produced by many of our publishing partners. Curated by Flipboard Science, our Storyboards will be a mix of explainers, deep dives and practical how-tos.

Just a few topics we've explored so far: how extreme weather is linked to climate change, how a changing climate worsens allergies, and why the disappearance of butterflies is so alarming. Users who are signed up to receive Flipboard notifications will receive periodic alerts on climate change news and Storyboards.

Flipboard users who create an account and follow the #climate change topic or our Climate Change Magazine will receive "Your Climate Briefing" in their email each Tuesday.

We'll do our part: bring you compelling, unusual and inspiring coverage from the world's best publishers. Your part: Read, share and hopefully, feel more empowered to take action.

—Carl Sullivan, U.S. News managing editor, is reading The Guardian's Environment, Wired's Climate Change and The New Republic's Apocalypse Soon.