<![CDATA[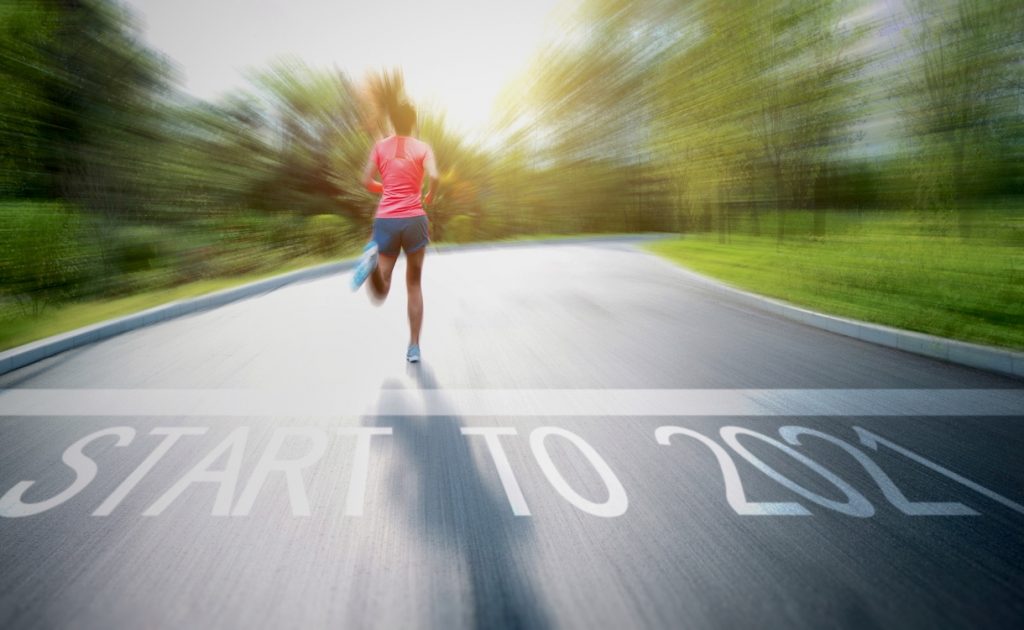 After closing out an incredibly difficult year, most of us aren't in a rush to declare "new year, new me." Even those of us who have maintained our jobs and our housing are exhausted from the ongoing stress of the pandemic. That makes it all the more important for us to take care of ourselves. We've rounded up curation to help you with the most commonly made New Year's resolutions with an emphasis on self-care.

Exercise more
It should be no surprise that this one tops the resolutions list. 2021 may not be the ideal time to focus on fitting back into a specific pair of jeans, but the mood-boosting effects of exercise alone make it worth keeping on the list. Discover the routine that will get you into your workout gear consistently in this Magazine curated by Well + Good.
Save money or stick to a budget
Whether holiday spending left your pockets a bit light or you're bracing for more economic uncertainty due to the pandemic, you may be resolving to watch your pennies more closely in the new year. Digital Diva gathers tons of money-saving advice to help you in Tricks and Tips to Save Money on Everything. If you've tracked your spending and found that takeout is where your money goes, check out Foodie on a Budget.

Change eating habits
Eat This, Not That curates a Weight Loss Magazine featuring research-backed articles about the foods and eating habits that will help you meet your health goals. This Storyboard by the team at Parade breaks down the buzziest diets to help you choose which one will keep your energy up, your blood pressure down and more.
Reduce stress
Even before the novel coronavirus ground life to a halt for so many of us, reducing stress was high on many people's priorities list. With everything going on in the world right now, finding constructive ways to unwind is vital. We like the articles on burnout, loneliness, pandemic-related anxiety, mindfulness and more in this magazine from Calm Moment.
Get more sleep 
It's no secret that a good night's sleep is part of a healthy lifestyle, but getting the rest you need may take a little commitment. Start by setting up your bedroom for your best rest with some of the product recommendations in this Storyboard curated by Business Insider, then dig deeper into the science behind rest, insomnia and more, starting with Thrive Global's Sleep Magazine.

Dry January
In recent years, Dry January, a month-long break from alcohol consumption, has taken off as a way to reset after overindulging during the holiday season. The Healthy's Storyboard on the subject is a great place to start if you're considering the challenge, with its firsthand accounts of Dry January alums and deep dives into the best nonalcoholic beers and more. Don't need any convincing? Jump right into The Spruce's Magazine on mocktails you can enjoy during your booze break.
Bonus: before diving into your list of resolutions, browse the articles collected in Behavior Change & Microsteps for insightful articles about what it really takes to rebuild your habits. 

Happy new year! You've got this.
—Desiree Browne is reading New York City Happiness