ASPIREist + Flipboard: Telling Stories, Inspiring Action
Inside Flipboard / April 3, 2016
Millennials are not a monolith. What those of us born between the early 1980s to around 2000 have in common is: we're well-informed. And we strive to do something meaningful with the information we're given.
Which is precisely the premise of ASPIREist, a multiplatform show created by award-winning producers from 60 Minutes, hosted by multicultural millennials committed to a cause—and inspiring others to take action. Each episode explores three big issues—from mass incarceration to transgender awareness—supplemented by a series of short vignettes highlighting socially conscious celebrities, innovative entrepreneurs and compelling content moving the world forward. The first of four episodes debuted at 8 AM ET this Sunday, April 3, on some familiar channels: USA Networks, YouTube, Facebook, and Flipboard.
Why Flipboard? We believe that great stories shape who we are and provide us with a deep sense of purpose. ASPIREist is telling the biggest, boldest stories in a brand new way—on platforms like ours. Each episode of ASPIREist will get transformed into a Flipboard magazine, full of additional features like behind the scenes featurettes, in-depth articles, and up close and personal videos giving viewers the content and context they need to make a real difference.
ASPIREist's first episode, "The New Jim Crow," goes behind bars: inside America's prison industrial complex with poet and educator Clint Smith, a teacher at the Massachusetts Department of Corrections, who uncovered staggering facts about the real world implications of incarceration after speaking with prisoners and the people most affected by their imprisonment: their families.
We spoke with Smith while he was filming the episode at Flipboard last fall. Here are highlights from our Q&A:
Other segments in the episode include:
"Just For a Minute: Lucky Iron Fish" — the story of a $20 fish that's solving one of our planet's most pressing problems, hosted by the founder of Lucky Iron Fish, Gavin Armstrong

"Look to the Stars: Vampires and Kittens" — Hollywood couple Ian Somerhalder and Nikki Reed discuss their passion for saving animals

"Just For A Minute: Crisis Text Line"— A tech startup that offers 24/7 free support for people in crisis, by text

"Found On…Sneakers With Soul" —LeBron James and a team of designers at Nike explain how and why they created a one-of-a-kind shoe for people with disabilities

"Just For a Minute: Embrace Warmer" — Social entrepreneur and TED Fellow Jane Chen shows how a blanket can save the lives of infants born in the developing world.
To learn more about all of these issues, follow the ASPIREist's Flipboard Magazine: ASPIREist: Episode 1.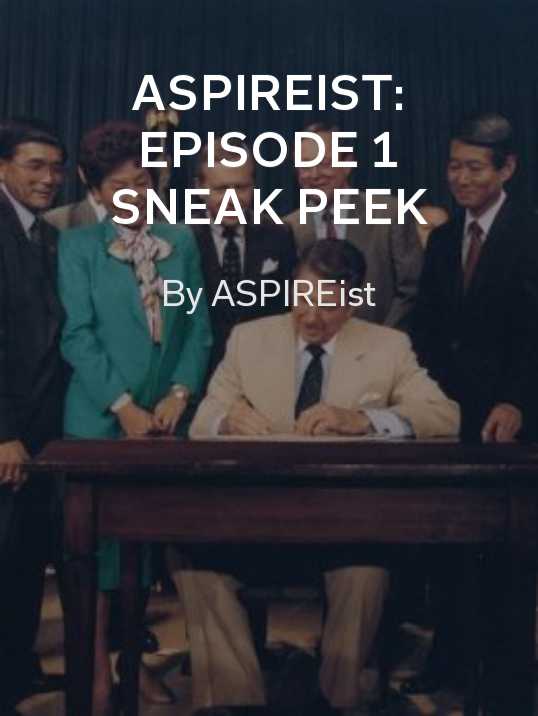 Click here to get a sneak peek of episode 2, airing next Sunday, 4/10.
~ShonaS is reading The ASPIREist
FOLLOW US ON:
FLIPBOARD / TWITTER / INSTAGRAM / FACEBOOK / GOOGLE+ / SOUNDCLOUD / MEDIUM