Baltimore Teacher Flips "Reluctant Readers" Into Tech-Savvy Students
Mia Quagliarello / May 13, 2015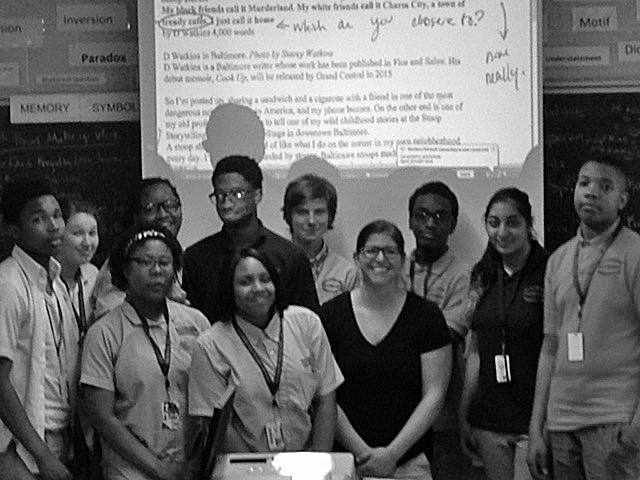 In times of crisis, such as during the current turmoil in Baltimore, Brooke Hermanson's education philosophy is simple: "In the face of emergency, the best thing we can do is continue education." Hermanson is a high school English teacher at Baltimore Polytechnic Institute, a S.T.E.M. school that is one of the area's best, and you can see the city's (and country's) stories of racial unrest unfolding in the pages of her Flipboard magazine, "Teaching Resources."
With 700+ articles, Baltimore events are not all her magazine covers, though they are, of course, an important part of the dialog in her classroom and at the school. ("I've been mindful not to put major news networks in there, because as someone that is living here and watching what is being said on those major networks, the rhetoric is not correct," she says.) Hermanson fills "Teaching Resources" with all kinds of "high-engagement texts" meant to inspire her students both analytically and critically.
Each academic quarter, students in Hermanson's class have to scour her extensive magazine, find an article and answer post-reading questions: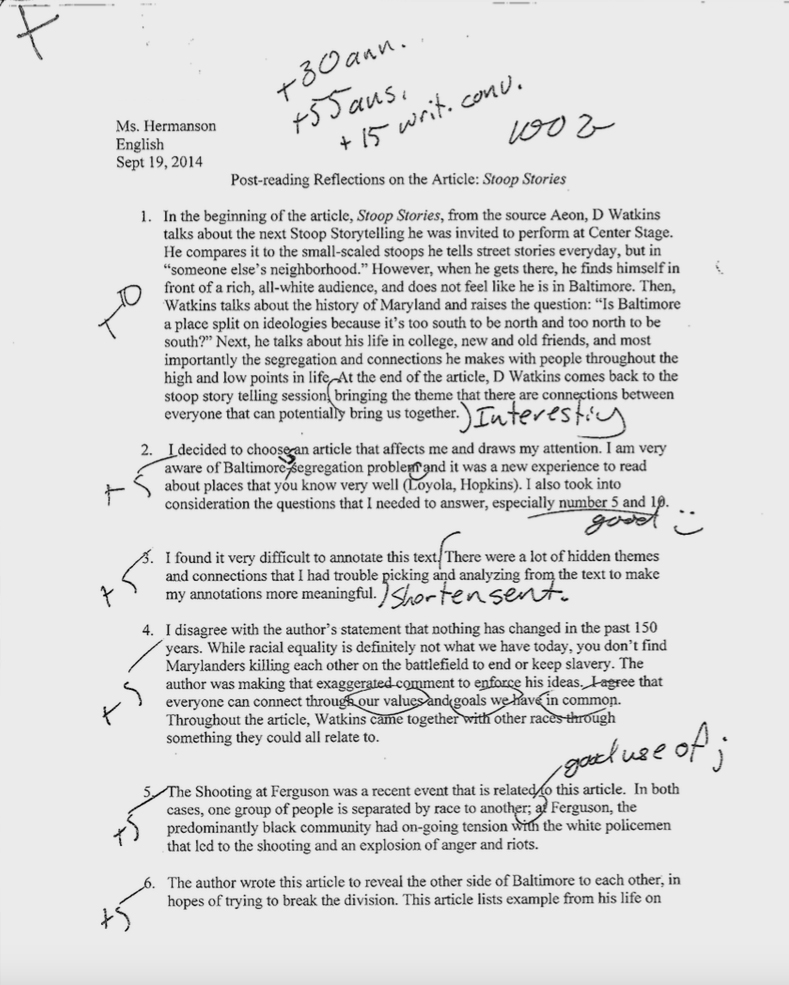 This assignment system, however, has grown beyond a simple independent study into a way Hermanson helps her students become technologically savvy. Just the process of doing the assignment teaches them to how to navigate digital information, learn how to email and print articles, and more.
"Being at a S.T.E.M. school, it isn't just about reading a variety of texts," she explains. "It's about, 'Hey, you have a smartphone, but you don't use it smartly.' " Hermanson says her Flipboard magazine is especially effective in engaging her "reluctant readers"—students who may be hesitant to pick up a book but are happy to reach for their phones.
"The actual act of flipping—it plays on the reader's ability to summarize and capture a lot of info in a short amount of time," she says. "It's creating better readers and people who want to read more."
You can follow Brooke Hermanson's magazine here.
~NabeelC and MiaQ are reading "Learning & Innovation"
@flipboard
/flipboard
+flipboard