Behind the Story: WhoWhatWear's The Spring Issue
Gabriella Schwarz / April 12, 2017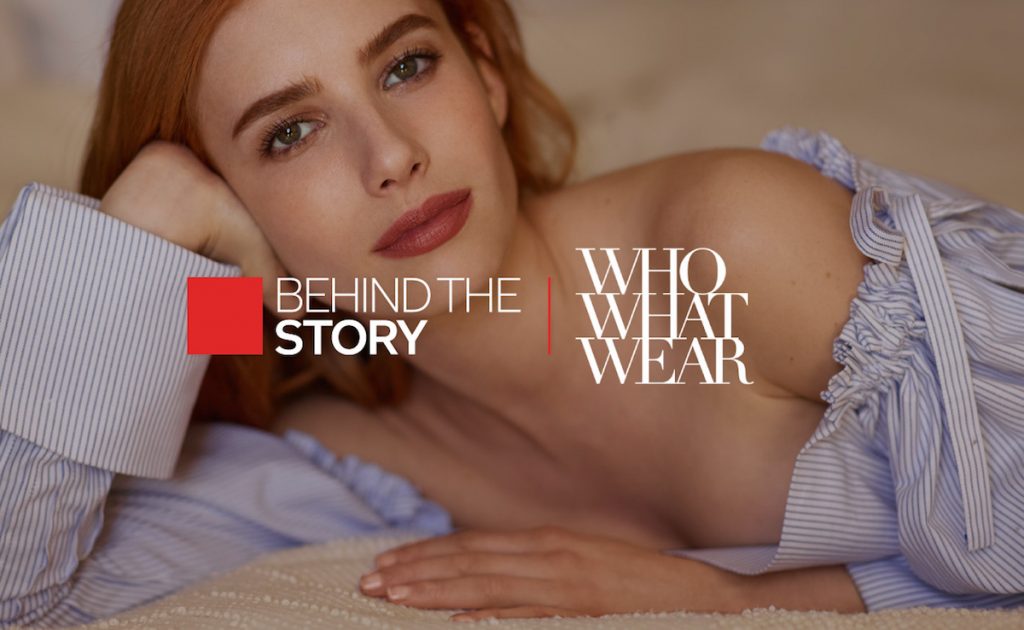 Article: The Spring Issue
Publication: WhoWhatWear
Reporter & Editor: Hillary Kerr, Co-Founder & Chief Ideation Officer of Clique Media Group
In WhoWhatWear's 11 years, the site has become the gold standard of cool. Women across the world pay attention when they showcase the next biggest trends, models to watch and items you need to have. Immediately. That power and influence has now hit The Spring Issue, their guide to what's in and out for the season upon us. The face of the issue? Emma Roberts.
We spoke to Hillary Kerr, Clique Media Group's (which includes WhoWhatWear, Byrdie, MyDomaine & others) Co-founder and Chief Ideation Officer, who sat down with Roberts for the issue's cover story. It was the 26-year-old's "innate talent" and "great personal style" that drew Kerr to profile the starlet, whom she described as "the person you'd most want to sit next to at a dinner party."
Read more about Roberts' force in the fashion world and the trends Kerr's excited to track during the next few months. And check out all the stories from The Spring Issue in this Flipboard Magazine.
At the beginning of the article, you referenced it sounding like a quintessential write-up on a young actress. Was that something you went into the interview hoping to avoid?
Absolutely. It was also a bit of a wink; if you're going to interview someone at the Chateau [Marmont Hotel] over champagne, it's easy to make assumptions about what kind of interview it will be. It's just a bit of a cliché, but since Emma's anything but, I figured it would be a funny way to start the piece.
How does the age of your subject impact the preparation, if at all?
I don't really think about how old someone is before I interview them; I just try to be prepared! Emma is definitely an old soul and has an incredibly sharp mind, so while she's only in her mid-20s, she is not someone to be trifled with intellectually.
You describe Roberts as "endlessly interesting and always entertaining." Why? How did that play into the decision to feature her?
I meant that on a couple of levels. I've known her personally for many years and always describe her as the person you'd most want to sit next to at a dinner party. She's read everything current and important, and is incredibly knowledgeable about travel, film, fashion, music, art—you name it. She's also very funny and candid and that sort of crackling personality is very compelling. On a professional level, she's an incredible actress and really commands your attention, no matter what kind of character she's playing. The combination of her innate talent and who she is fundamentally made her the perfect person to feature. Plus she has great personal style, speaks fashion fluently, and has been someone we've covered for ages.
In the piece you talk about fashion as a form of communication and self-expression. What do you think Roberts is trying to convey with her clothing choices?
I think she's always playing with fashion and evolving, while at the same time she creates looks for the red carpet that work for the occasion and, when appropriate, the project she's working on. Sometimes it's a subtle nod to a character; other times is a more direct reference, but it's always changing.
I was struck by how she decides what to wear when she leaves her house…that she has certain clothes she'll only wear inside. Do you think that weighs on her? Or is it just a reality of stardom?
I think it would weigh on anyone! The reality of technology today—the fact that everyone's phone is a camera—and paparazzi means that if you are a celebrity and you are in public, there is a high likelihood someone will photograph you. And the internet is vicious; one slightly wrong angle or quickly thrown together outfit, and there can be a whole false narrative about you and what's going on in your life. So I think the fact that she acknowledges the difference between "public" and "private" wardrobe choices is just a realistic one.
Roberts talks about fashion as inspiration in her film preparation. How do you see the two overlapping?
I really do believe that we communicate who we are through what we wear, and that it's important to know what message your clothing is telling the world. So though I'm not an actress, I can only imagine the importance of wardrobe in how it informs a character. Think about how differently you walk in high heels versus sneakers and how easy it is to move in something loose and flowy versus structured and tight. Your fashion choices fully impact how you behave, so I think she's doing really amazing homework for her roles by considering fashion.
Roberts is clearly a part of a younger generation of actresses, so it was interesting to hear her talk about her inspiration from people like Reese Witherspoon. How important are those female role models, especially in Hollywood?
Having female role models is incredibly important, no matter what industry you work in. In terms of Hollywood, I think it's incredibly important for this younger generation of actresses to see women like Reese Witherspoon producing their own projects, as well as acting in them, and having other diverse interests. It gives you an element of control over your career that you might not have if you're just in front of the camera. That's incredibly appealing to Emma, and I understand why.
More broadly about The Spring Issue: what spring trends are you most surprised by?
I wouldn't say I was surprised by satin as a trend—it's always been a part of pajama and boudoir dressing, two long-term trends—but I have been delighted by the latest interpretations of it, especially how it's applied to accessories.
Tailoring was at the top of the list in the "Trend Report." Is tailoring important to you and, if so, who's your tailor?
Tailoring is one of the most important things in my fashion life! It's something I learned from Katherine, my fellow co-founder and our company's CEO, when we first started working together. I love the power of a perfectly tailored blazer and how it gives you a certain confidence, even in the most crazy stressful moments. I also just appreciate the work of a good tailor, because there's nothing worse than beautiful clothes that don't fit you perfectly. That's why I work with a number of tailors, actually, and each one specializes in something, whether that's vintage or denim or outerwear.
Follow WhoWhatWear on Flipboard and check out The Spring Issue in this Flipboard Magazine and in Thursday's Daily Edition Style section.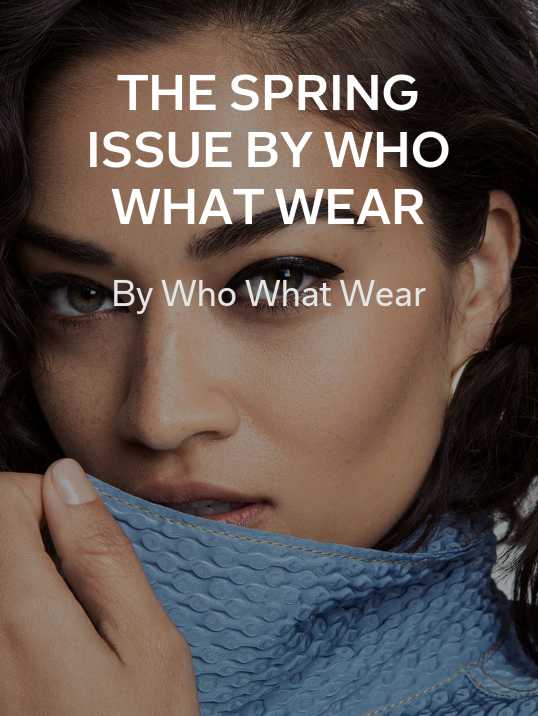 ~GabyS is reading Fashion Trends