Behind the Story: Wine Enthusiast's 100 Best Wine Restaurants of 2017
Jenn de la Vega / August 22, 2017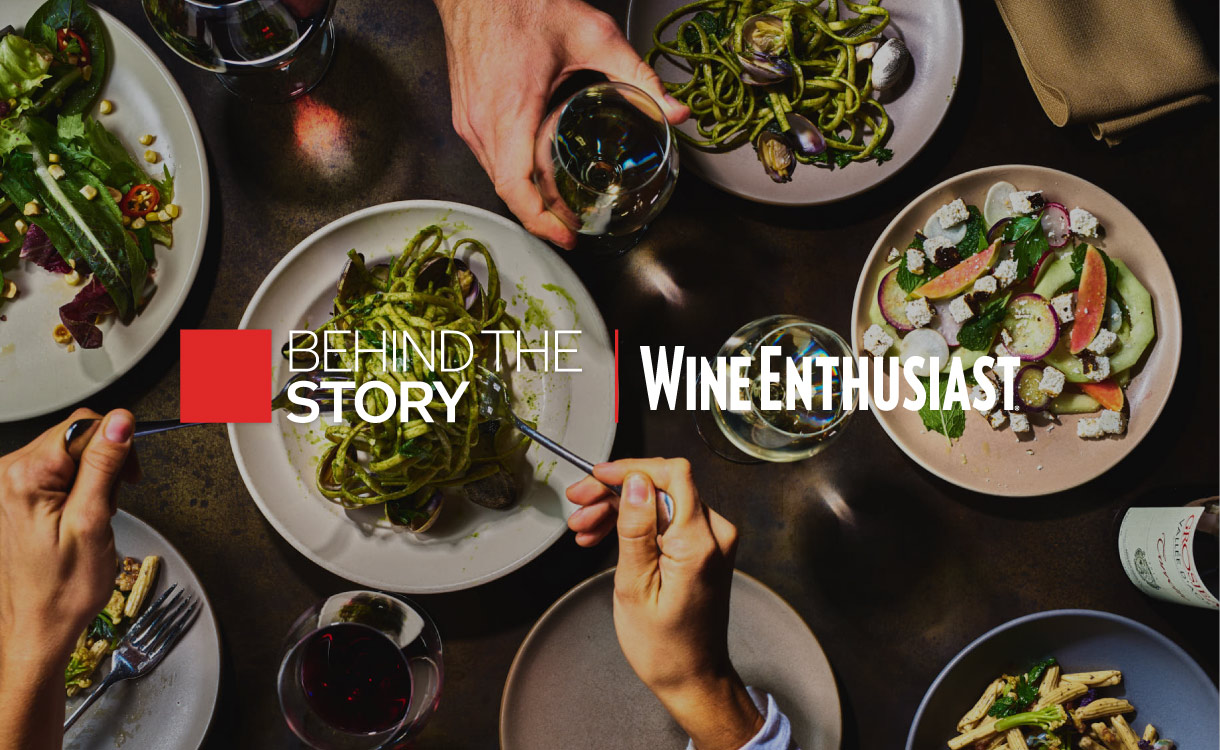 Publication: Wine Enthusiast
Story: America's 100 Best Wine Restaurants of 2017
Reporter and editor: Nils Bernstein, Food Editor
Born and raised in Seattle, now based in New York City, world-traveled Nils Bernstein is food editor of Wine Enthusiast. For the past three years, he's cooked up and shared vino-friendly recipes like bread salad with carrot top pesto, avocado-anchovy dip and chimichurri chislic (read: fried meat chunks).
His latest endeavor was a thorough search for new, unsung chefs and restaurants, as well as innovative wine and food pairings across the U.S. The exhaustive results are all collected in Wine Enthusiast's 100 Best Wine Restaurants of 2017 list.
Bernstein called in from the vibrant streets of Mexico City and discussed how he and his team tackled so many restaurants, why you should talk to your sommelier, and throwing food pairing rules out the window.
How many years has Wine Enthusiast done this feature?
It's our seventh. It's so hard, there are so many worthy restaurants. We could keep a majority of places on the list year-to-year, but we want to include new places, shake it up and not have it weighted toward a certain city.
You get to mention 100 restaurants at a time, it's fun to do something on that scale. Great food and wine is permeating through more of the country. It used to be so limited to bigger cities, mostly on the coast. Now, there's more than ever. You can choose from Alabama, Nebraska and places that aren't thought of as food and wine destinations.
What makes 2017 different from the rest? How has this list evolved?
One thing we've done over the years is make it less about who has impressively big wine lists or rare bottles. It's more places where wine is integrated and given equal status to the food. The wine, the food, the service, and the atmosphere come together in a seamless way.
Maybe a restaurant doesn't have a lot of wines but every person who works there is very educated about it. As a fan, you want different things when you go out. You want the wine to be part of the overall experience and not an afterthought.
What is your criteria for including restaurants?
Every nominee is debated and researched a lot. We don't have a requirement for minimum amount of bottles but we do make sure it's a full-service restaurant. We look for someone who is changing the way people think about and drink wine. Having an impact on the community is more exciting than a restaurant who can spend a lot of money to stock a big wine list.
It's about focus, passion, and knowledge. Having a personal connection to the wine can make a big difference. People like to feel like that restaurant is offering something that you can't get somewhere else.
Did any particular city surprise you?
I think Chicago might be the best food and wine city in the country right now. Houston, Dallas and Atlanta are really great. D.C. is on the up and up. In some ways, Los Angeles has been in the shadow of San Francisco and I think that's reversing. Madison, WI, is a great place to eat. Pittsburgh! It's interesting to see how my own expectations are upended.
How did your team divide and conquer the regions and restaurants?
If only I could go on the road for a year! Luckily we have tasters and editors in the wine regions around the U.S.; a lot of staffers travel all the time anyway. We also compare and look to lot of trusted colleagues and friends. We sort of gathered everyone together, see who's spending time where, found where the holes were so we didn't miss anything, and hit as much as we could.
It's a good problem to have. I want there to be more worthy places for us to try in a given year.
Do you have advice for readers who want to visit these places?
People hold onto this archaic idea that wine directors or sommeliers are off-putting, pretentious, trying to upsell you, or whatever. The best thing to do is to talk to them about what they think is the best direction to go in. You want to discover something when you go out to eat. Ask for guidance and the best strategy: "Should we go by the glass or explore a section of the menu?" Look at the list and research ahead of time.
What was something you learned about yourself while putting this list together?
I've cooled on tasting menus. I like to try everything but I want to cobble it together myself. The idea of timing a certain ounce pour to a certain course isn't the way I or most people want to drink. You don't want to feel locked into a timeframe.
Traditional wine and food pairing dogma doesn't really hold. I've had red wines with seafood. The availability from every corner of the world in the U.S. is incredible. It's the best country to drink wine from around the world. You can't go in expecting to have a cabernet with a steak.
Another thing I've started to do is get two glasses of wine at a time.
Whoa, double fisting, huh?
Always! Ordering more glasses and courses gets me through most of the list and opens up more opportunities to try pairing possibilities. Food pairing isn't this monolithic thing.
What's your favorite food and wine pairing?
There're no rules for pairing and the best restaurants know that. People have this set idea of grilled meat and what goes with them. I've come to think Syrah is better with it than Cabernet. Dishes like steak, lamb or venison that once may have limited my scope—I'm now looking at rosés and whites to go with them.
What a tough job!
There's so much freedom in the food and wine world—that's better for everybody. Even at expensive fine dining restaurants you're seeing a lot of great wines at more reasonable prices and smaller markups to encourage people to drink more wine. It's become a friendly environment for the wine freak.
Uncork Wine Enthusiast's 100 Best Wine Restaurants of 2017 on Flipboard.