<![CDATA[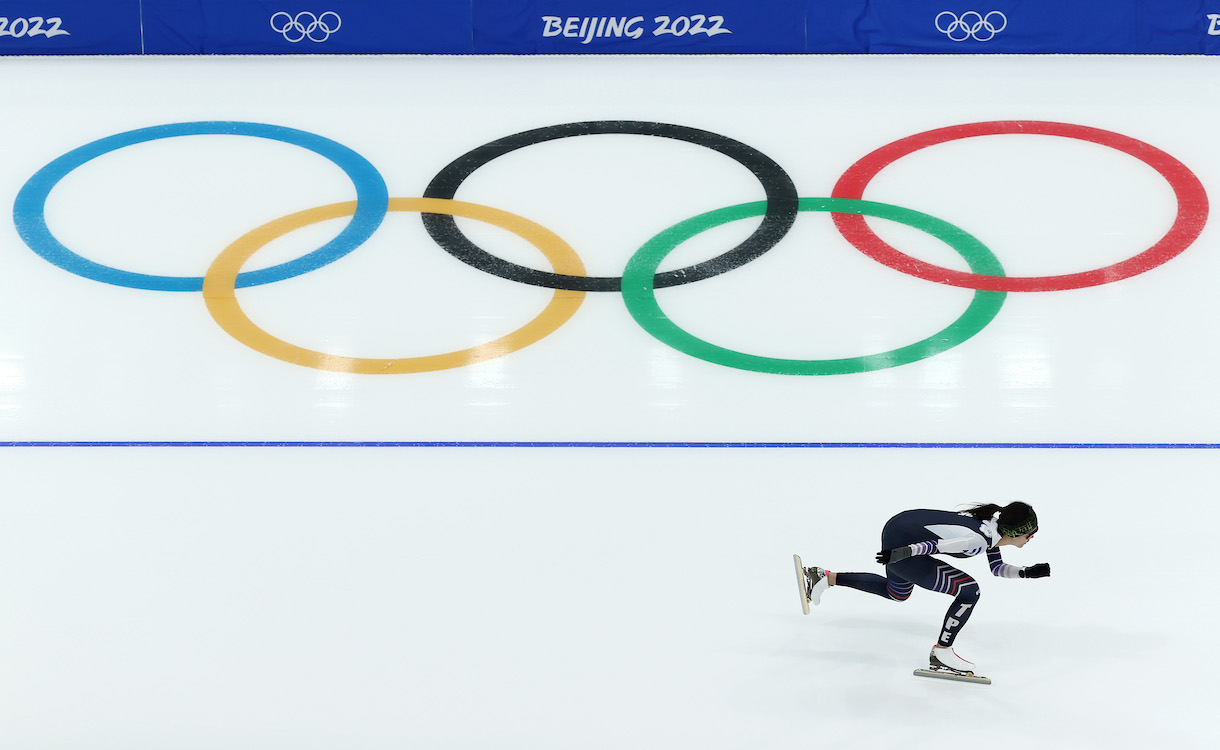 Against long odds, Beijing is about to become the first city to host both a Summer (2008) and Winter Olympics. It hasn't been easy or without controversy. The U.S. and other countries are staging a diplomatic boycott over China's treatment of the Uyghurs and other concerns. In an effort to control COVID-19, the host nation's government has imposed strict restrictions and limits on spectators.

Beyond the pandemic and geopolitics, there's the issue of snow. There really isn't any. Machines are spraying synthetic snow on ski courses and even trees to create made-for-TV alpine scenery.
But throughout Olympics history, athletes have consistently provided ample narratives that transcend the controversy. Who could forget the 1980 Games, when a ragtag bunch of U.S. college kids led the country to victory over the USSR. in ice hockey? Or 1992, when figure skater Kristi Yamaguchi became the first Asian American woman to win a gold medal in the Winter Games?

The 2022 Beijing Games promise to provide an inspiring array of storylines, which we'll cover in the following Flipboard Magazines:

And many of the great publications you follow will be sharing all their Olympic coverage on Flipboard. Start with the NBC Sports Olympics Magazine. Other great Magazines to follow: ESPN, E! News and of course Team USA. And our partners have already built some great Storyboards:

For more Olympics coverage, check out our #Olympics topic. Users who provide an email address and follow this topic will also receive periodic newsletters with the latest info.

So grab a chair and follow the action with us. The curling competition kicked off this week and the Games officially open today. From the Opening to the Closing Ceremonies, Flipboard is your go-to Olympics guide.

— Mike Kord, sports/weekend editor, is curating Super Bowl LVI.