Meet "Better Self," a New Web Destination for Anyone Who's Into Self-Improvement
Mia Quagliarello / December 28, 2017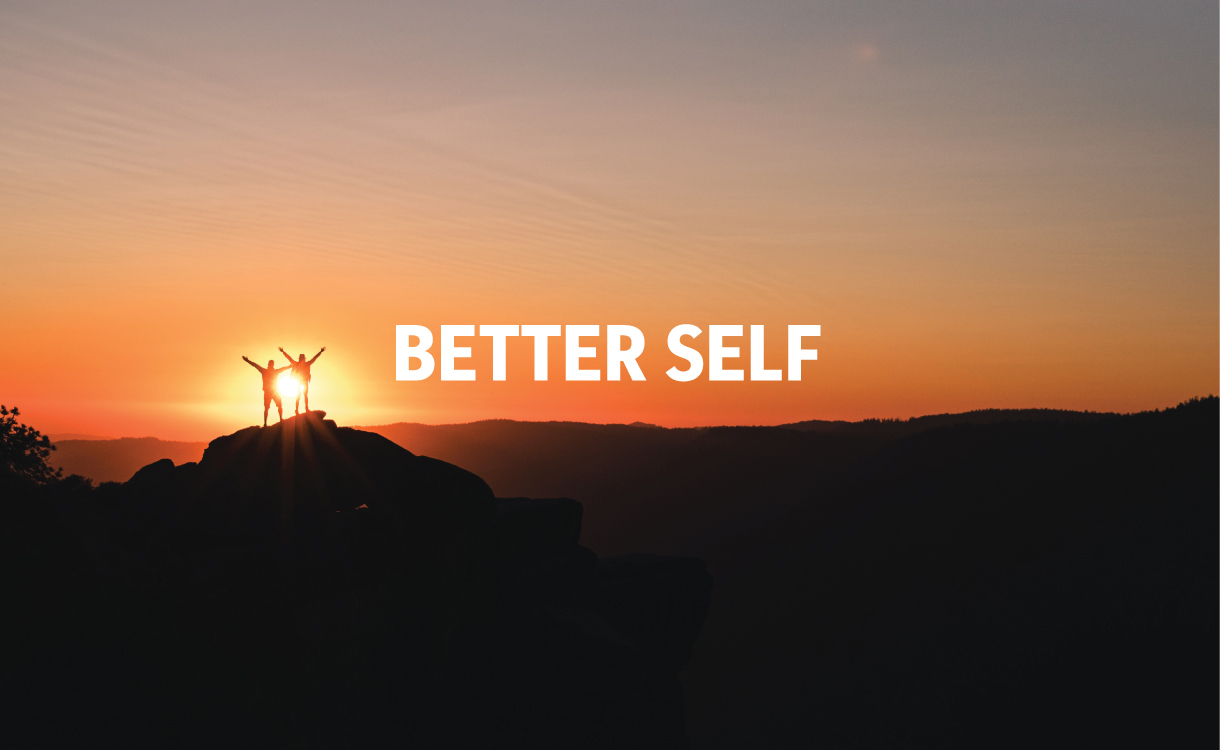 It's that time of year when we vow to reassess: What did we do well in 2017? What could we do differently in 2018? How can our lives be happier and healthier, or shall we finally say we're good enough?
Wherever you are on your personal journey, Better Self will be right beside you. With its high-density, newspaper-like layout, this new Web destination for readers who enjoy wellness stories offers a fast way to scan your personalized self-improvement feed on Flipboard, as well as get recommendations from our editors and experts in surrounding modules. It's one place to read from hundreds of sources.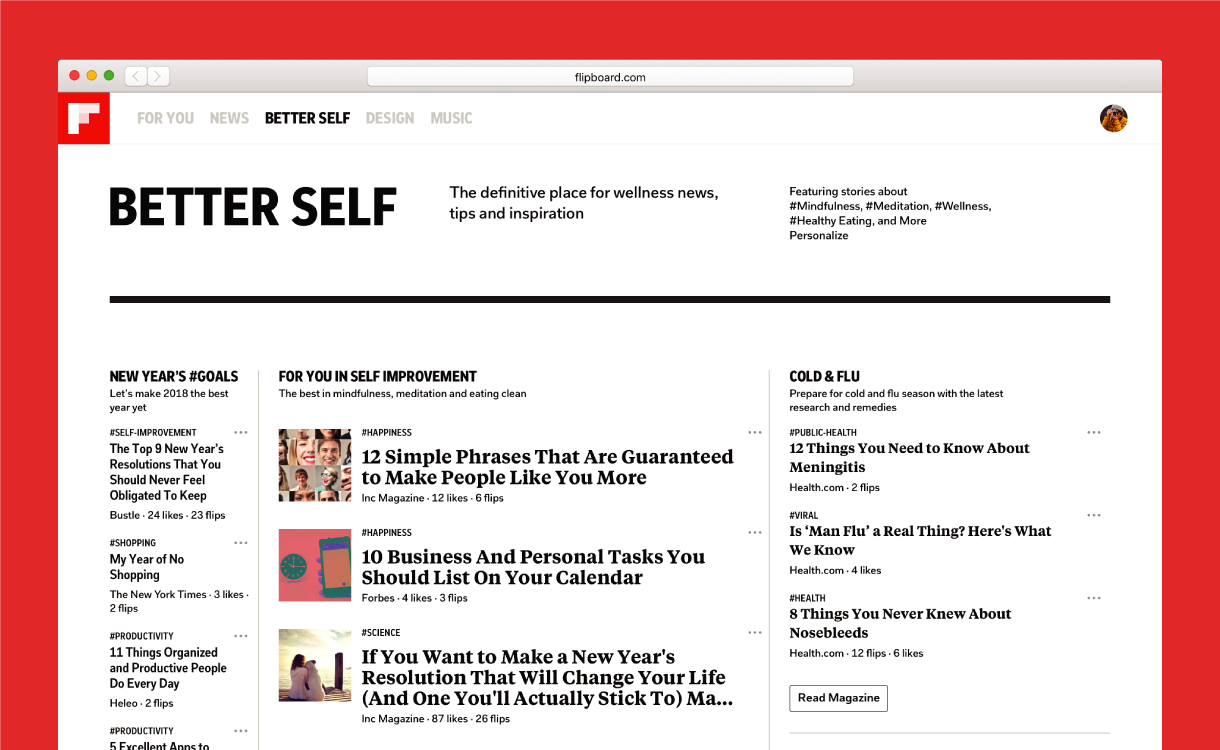 At launch, Better Self offers one-of-a-kind collections from Well + Good ("Good Sweat"), Time Health ("Cold & Flu") and our own magazine, "New Year's #Goals" containing a daily dose of articles, videos and podcasts to help you hit your New Year's resolutions with confidence. We've also got a selection of books recommended by New York Times best-selling author Gretchen Rubin called "Books to Read If You Want to Change an Important Habit."
In addition to top-notch publishers writing about health, productivity, exercise and more, Flipboard hosts thousands of reader-curated magazines about everything from meditation to career advice to life tips. We'll feature many of them on Better Self, so check back often and stay tuned for a new weekly wellness email coming in the New Year.
Better Self is available on the Web for anyone at https://flipboard.com/topic/selfimprovement. To personalize the Better Self page to your interests, you need to have a Self-Improvement Smart Magazine (and a Flipboard account of course).
If you don't already have this Smart Magazine, it's easy to set it up: On your phone, swipe all the way left, type in "Self-Improvement" where it says "What's Your Passion," then select your favorite subtopics. On desktop: just click on What's Your Passion in the top right as shown below:

Once you've set it up inside the Flipboard app on your phone or on the web, log into Flipboard and find your Self-Improvement Smart Magazine either in the top nav bar (Web) or among what you're following. Head in and you'll see your tailored feed of articles front and center as well as below the fold, surrounded by our editorial picks on the subject.
Flipboard is teeming with a proactive, health-conscious community eager to make the most out of every minute on this earth—and to help you do that, too. Packed with stories and motivation, "Better Self" is a fast, efficient, personalized way to put your best foot forward into 2018.
~MiaQ curated "10 Life Lessons I Learned in 2017"