<![CDATA[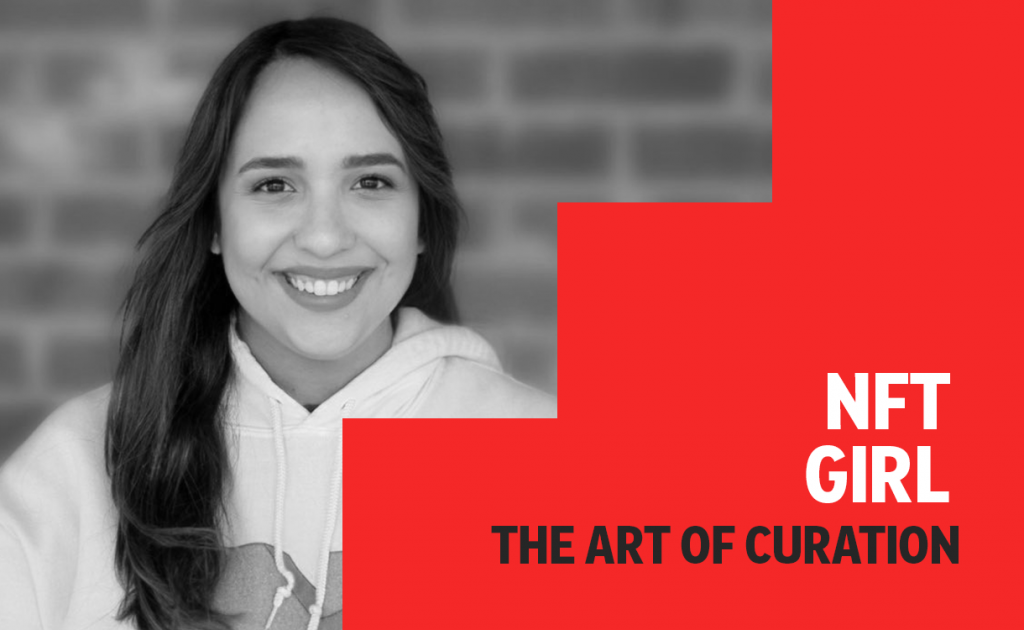 "The beauty of NFTs and Web 3 is that now it's global, where you have a whole gallery in your phone or laptop. You can be your own curator without having all the background and connections that are typically in the traditional art space…Anyone can curate if they have that passion and that love for creativity and art." — Lex Marcano, NFT Girl

With all the Web3 hype and grim headlines about the "crypto winter" we're still in, it's impossible to escape conversations about NFTs. The market feels chaotic because it is.

Curation is one way to impose order in a volatile landscape, and anyone can play the game. In fact, there's never been more of a need for guides to hold our hands.

Lex Marcano, aka NFT Girl, is one of those people. She's an early mover into NFT curation and has emerged as one of the premier voices in the space.

An adept community builder, Lex is doing her bit to make Web3 a saner place and seems like she's having a lot of fun while she's at it — naysayers be damned!

Highlights, inspiration and key learnings in this episode:

Curating gems in a crowded space
Navigating the bear market
Curating NFTs for physical locations
Creating bridges to the LatinX community
Community building in Web3
You can find "The Art of Curation" podcast on Flipboard as well as Apple Podcasts, Spotify, Google Podcasts, and anywhere else you might listen to podcasts. Please subscribe so you never miss an episode, and don't forget to rate, review and share, especially if you like what you hear.

The companion Storyboard also has the episode, plus more about Lex and everything she recommended in the show.

— Mia Quagliarello, head of creator community and newsletters, is curating the curators for The Art of Curation