City Guide: San Francisco
Shona Sanzgiri / January 27, 2016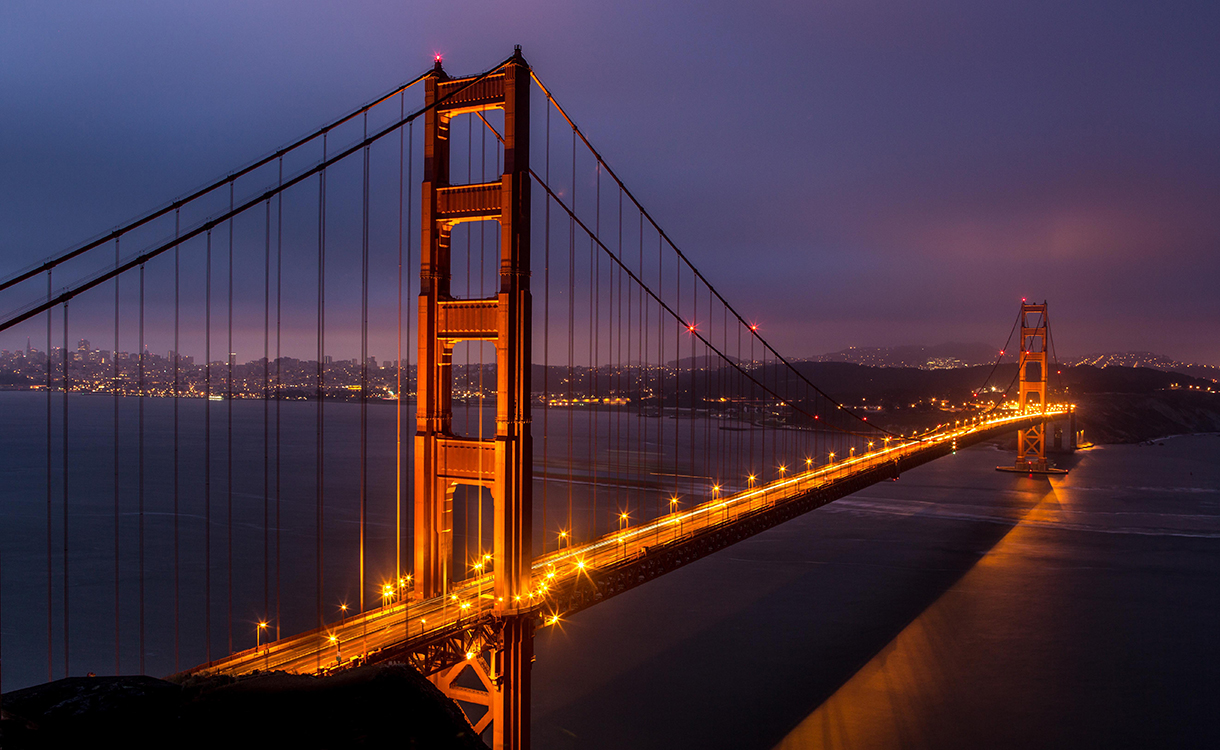 Generations have come to San Francisco in search of something big. The city's beloved football team—the 49ers—took its name from the 300,000+ hardy miners seeking wealth during the California Gold Rush of 1849. A little over a hundred years later, idealistic youths camped out in San Francisco's Haight-Ashbury district, looking for love and community instead of fortune. Naturally, today's tech entrepreneurs seem shaped by both groups, interested in economic opportunities and social utopianism.
Those are just two parts of San Francisco's story. Local artists, teachers and more traditionally working class citizens are finding themselves living in a very different, very expensive place. What will San Francisco be like for them? And what will it look like in the future? To get a sensible take on such a lofty question, let these sources be your San Francisco guide:
San Francisco (topic): Start broad with this topic examining San Francisco from the 30,000 foot and ground levels, looking at the civil, cultural and social issues—plus sports and weather–that color San Francisco.
Tech (topic): SF is tech central. If you want to work for one of the world's hottest startups, you'll want to come here. But technology is more than an idea or industry—it's about empowerment and solving problems on a massive scale. This 100% hand-curated section deals with tech stories stemming from everywhere in the world.
Gavin Newsom (profile): Former San Francisco mayor and current California Lieutenant Governor Gavin Newsom's family has called SF home since the days of the Gold Rush. Cultured, progressive and ambitious, Newsom embodies some of the best qualities of a true San Franciscan. Check out what he's reading on Flipboard—including his magazines on marijuana, gun safety and higher education—too.
LGBT (topic): After World War II, gay servicemen in the navy disembarked in San Francisco and eventually created their own community within the confines of a city known for not following the rules. By the 1970s, that small community grew to define an entire district (and some would say many aspects of) San Francisco. Decades later that level of tolerance has only grown but also set a tone for the rest of the nation. Read about a topic near and dear to San Franciscans' hearts.
SF Gate (publisher): The unofficial "authority on all things San Francisco," SF Gate is democratic in their coverage of San Francisco, from breaking news to outlandish op-eds.
Burning Man (topic): Few things so perfectly embody the San Franciscan mentality quite like Burning Man. Every summer, in the middle of the desert, tens of thousands of "burners" come together to form a temporary utopian community built upon principles both spiritual and artistic. Which makes it way, way more than an event—it can be life-changing. What could be more San Franciscan?
~ShonaS is curating Out & About
GET FLIPBOARD ON:
iOS / ANDROID / WINDOWS / WEB
FOLLOW US ON:
FLIPBOARD / TWITTER / INSTAGRAM / FACEBOOK / GOOGLE+ / TUMBLR / YOUTUBE / SOUNDCLOUD / PINTEREST / MEDIUM