CNN Debate Recap: Clinton & Sanders Make Their Cases
Gabriella Schwarz / February 12, 2016
Democratic presidential candidates Bernie Sanders and Hillary Clinton met on stage for the first time Thursday since his win in New Hampshire. They laid out their visions for the future as the election moves into states throughout the country. Clinton, who repeatedly embraced the presidency of Barack Obama, challenged Sanders' plans as unrealistic and sought to highlight her foreign policy experience. Sanders emphasized the importance of leadership and spent much of the time railing against Wall Street.
Both candidates have enough money to continue this fight for many months, and polls across the country show a tight race between the two Democrats. We spoke to CNN Politics Managing Editor Z. Byron Wolf to recap the biggest moments of Thursday's debate and preview the biggest challenges ahead for both candidates.
What was Clinton's strongest moment in last night's debate?
This debate started slow and ended with "a low blow," as Sanders put it. Clinton put forth the argument that Bernie Sanders has not supported President Obama. She ticked off some quotes, pointed out he wrote the foreword to a book critical of the president from a progressive standpoint, and then said she'd expect that kind of criticism from a Republican, but not from a Democratic presidential candidate. It was a tense moment. Clinton also had strong moments during the foreign policy discussion and during a discussion about racial inequality.
What was Sanders' strongest moment in last night's debate?
After Hillary Clinton argued that Sanders' proposals were too expensive and unrealistic, she said that when she was in the White House, she'd have the political capital to get results.
"You're not in the White House yet," Sanders snapped back. He then launched into a defense of his programs and how he'd pay for them.
Sanders also, at one point, pointed to nice things Clinton wrote about Henry Kissinger. Kissinger, he argued, would be no advisor of his. It was odd to hear him invoke the Nixon-era secretary of state to impugn the Obama-era secretary of state. But to Democrats of a certain age, "Kissinger" is a bad word. I'm not entirely sure it was a strong moment, but it was notable and unexpected.
Did the results in New Hampshire impact how the candidates interacted tonight? And has it impacted their activities on the trail?
If you expected Clinton to come out swinging after her poor showing in New Hampshire (a lot of people did), you were mistaken. With the exception of her criticism at the end, Clinton kept a measured tone. She appeared more stately. There were fewer of the confrontations that marked the debate before the New Hampshire primary.
How (if at all) will this debate change the race going forward?
The next two Democratic contests—caucuses in Nevada and the primary in South Carolina—feature Democratic populations with a large portion of minorities. Both Latinos (Nevada) and African Americans (South Carolina) have some things to think about after last night's program. Bernie Sanders said, "absolutely," race relations would be better under him. But his answer was more about class—ending tax breaks for millionaires and providing more opportunities for low-income young people. Clinton talked about ending systemic racism. The two are currently locked in a battle for support in the African American community. Clinton has the clear upper hand among the African American establishment; she notched the support of the Congressional Black Caucus PAC on Thursday. Younger black Democrats seem more inclined to Sanders.
There were also disagreements about immigration. Sanders defended his opposition to a 2007 immigration bill that was championed by Sen. Ted Kennedy. Despite having the liberal lion as its author, Sanders said that bill wasn't progressive enough and defended his vote by pointing to similar opposition from some Latino groups. He also said Clinton should have been more supportive of migrant children from Central America who were flooding into the U.S. in recent years. Their current policies on immigration sounded similar tonight. Both broke with the Obama administration's raids on and deportation of immigrants. Both support a pathway to citizenship.
What are the biggest challenges ahead for Sanders and Clinton?
Clinton has to figure out how to excite Democrats. Sanders has electrified the progressive base with promises of Medicare for all and free college tuition. Clinton is in the position of telling Democrats these things—which they support—aren't possible in the current political climate. That's not an energizing political argument. She should do better in South Carolina and Nevada, with the large minority populations. But Sanders has defied expectations thus far.
Sanders' challenge is going to be keeping the dream alive. The Clinton campaign called their tough loss in New Hampshire a "wakeup call." She did not overtly attack Sanders on the debate stage, but political watchers expect her campaign to get more aggressive in the runup to Super Tuesday, when large caches of delegates are at stake. He also has not faced the kind of scrutiny you'd expect for a top tier presidential candidate. The media and the Clinton campaign could soon start turning a much more circumspect eye to his positions and his history.
Follow CNN's Politics On Tap Flipboard Magazine for the latest on the debates and polling. Check out Election Central to get all the news on the state of the race and upcoming votes.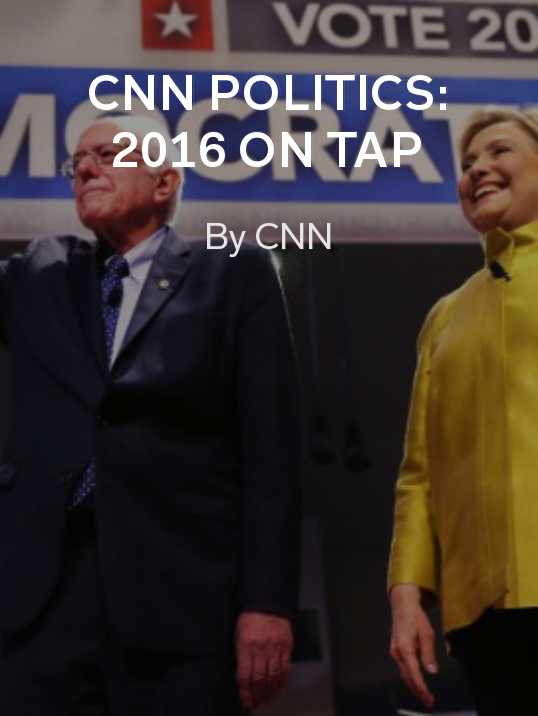 ~GabyS is curating Political Dynasties
GET FLIPBOARD ON:
iOS / ANDROID / WINDOWS / WEB
FOLLOW US ON:
FLIPBOARD / TWITTER / INSTAGRAM / FACEBOOK / GOOGLE+ / TUMBLR / YOUTUBE / SOUNDCLOUD / PINTEREST / MEDIUM