CNN Democratic Debate Recap: From Disagreements to 'All-Out Political Brawl'
Gabriella Schwarz / February 5, 2016
The Democratic presidential election transitioned Thursday night from a largely cordial campaign between Secretary Hillary Clinton and Sen. Bernie Sanders into a jab-filled one over the future of the Democratic Party. Clinton and Sanders voiced disagreements over health care, Wall Street and foreign policy, among other topics during the two-hour long MSNBC debate. With days to go before the New Hampshire primary, we spoke to CNN Politics Managing Editor Z. Byron Wolf about how the debate will impact the race going forward and what's on the line for the two candidates.
On what issues was Clinton strongest last night?
There was a remarkable moment in this debate when Clinton turned to Sanders and called him out. It was the most tense single debate moment we've seen all year – Democrat or Republican. "If you have something to say, say it directly," she said, accusing him of an "artful smear campaign."  Sanders has long been suggesting she is beholden Wall Street and Clinton has clearly had enough. "You will not find that I ever changed a view or a vote because of any donation I ever received," she said with force.
This campaign changed in that moment, where Clinton was clearly angry and looking directly at Sanders and with him looking straight ahead.  She was also very effective in defending her progressive credentials. She had some one-liners – "A progressive is someone who makes progress," she said. Clinton wants Democrats to come back from Sanders democratic socialist utopia. She tried to jolt them out of it on Thursday. Sanders is an idea man, in Clinton's telling. She's going to get results. But this is a difficult argument to make since Clinton is telling base Democrats the things they want the most—single payer health care and free college, for instance—are unrealistic. That's a buzzkill and not a motivator.
On what issues was Sanders strongest last night?
Sanders was most effective on the broken election system and on his argument that Wall Street and lobbyists control politics. He made compelling arguments about campaign finance. When he was asked what he'd work on first—immigration or climate change—he said he'd rather try to help families and work on campaign finance reform. He says the system is broken and she wants to work inside the system. It's much easier to understand why the system is broken than how it can be fixed without throwing the whole thing out.
How effective were Sanders' attacks on Clinton's ties to Wall Street?
Clinton was ready with a list of times she said she stood up to Wall Street. But Wall Street reform is Sanders' chief issue. It's hard for the former New York senator, who was paid hundreds of thousands of dollars for individual speeches, to defend against it.
Who won the commander in chief test?
Clinton has a clear advantage here. Foreign policy is not Sanders' strong suit. Clinton was secretary of state. She was able to speak effectively about her work on the Iran nuclear deal and Sanders created a bad moment for himself during a discussion on ISIS when he asked viewers to go check out his website and read what he said in 2002. Clinton shot back: "A quote in 2002 is not a plan to defeat ISIS," she snapped.
How will last night's debate impact the race going forward, particularly in New Hampshire?
Last night's debate marked a turning point. Clinton elevated the candidates' disagreement to an all-out political brawl when she turned to Sanders and called him out. It's hard to believe this will change the dynamic in New Hampshire, where Sanders, who represents neighboring Vermont, is way ahead. The CNN/WMUR tracking poll released Thursday showed Sanders with more than 60% support in the state—a 2-1 advantage over Clinton. She is likely hoping to exceed expectations in New Hampshire since a victory seems out of reach. But she's still the leader nation-wide. This new more combative Clinton could make the next few months much more intense, especially if Sanders is forced to respond.
What are the most important issues to Democratic voters in New Hampshire?
A CNN/WMUR poll in January pegged jobs and the economy as the dominant top issue for Democratic voters in New Hampshire. You saw that on display last night with Sanders argument that he'd work against Wall Street and for workers. He also talked at length about his opposition to trade deals like NAFTA and the TPP.  The other top issues were foreign policy, health care, income inequality and climate change. There was discussion of all of those issues last night.
Keep up with each debate through CNN's Politics On Tap Flipboard Magazine and keep up with all of the issues and candidates in 2016 Election Central, our politics hub.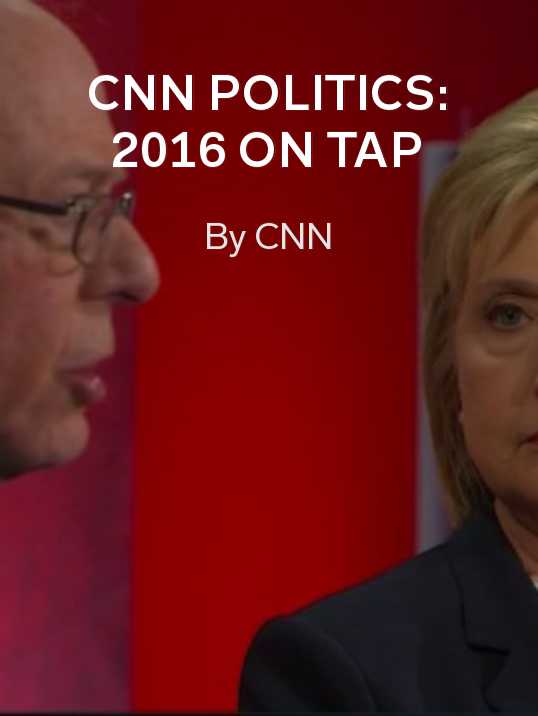 ~GabyS is reading the New Hampshire primary topic
GET FLIPBOARD ON:
iOS / ANDROID / WINDOWS / WEB
FOLLOW US ON:
FLIPBOARD / TWITTER / INSTAGRAM / FACEBOOK / GOOGLE+ / TUMBLR / YOUTUBE / SOUNDCLOUD / PINTEREST / MEDIUM