Creating the Perfect Email Newsletter Using Flipboard
insideflipboard / August 31, 2016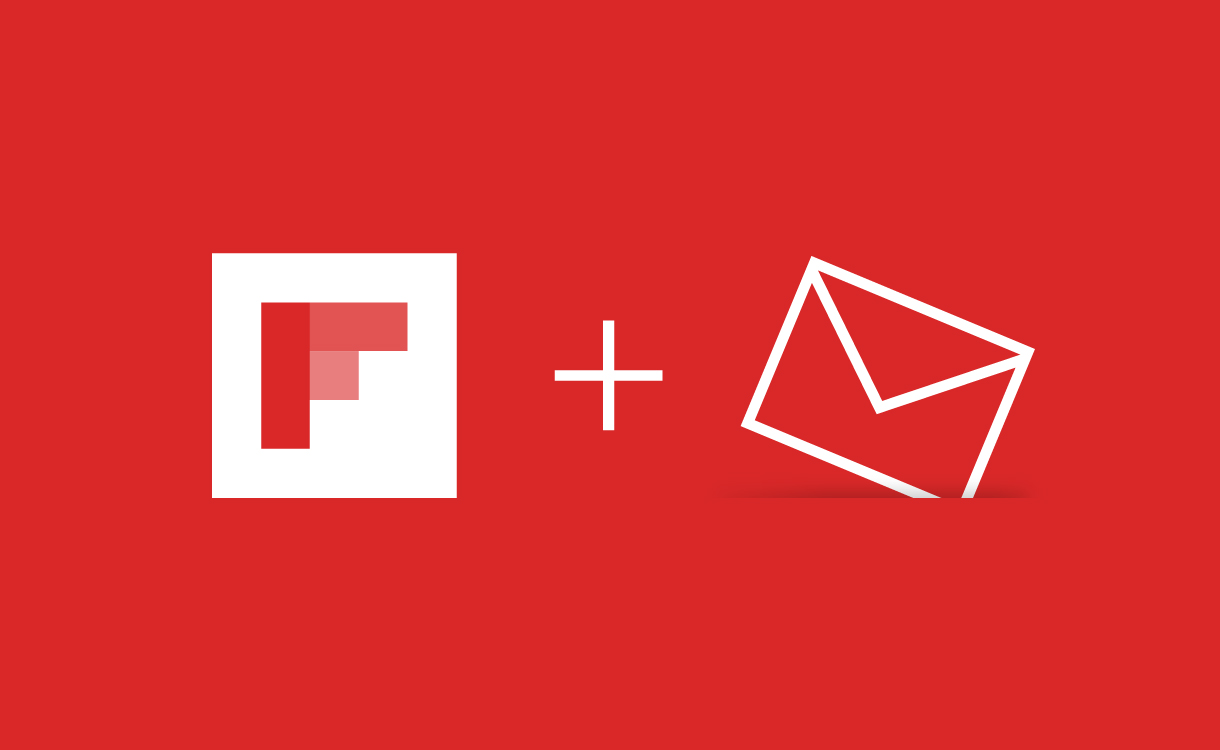 Who'd have guessed that email—the original "killer app"—would become a novel, unobtrusive way to market yourself and your work in the form of a newsletter? But it's not that surprising. Email used to be personal. At some point, marketers and corporations began abusing the intimacy afforded by easy access to our inboxes, leading to a torrent of messages and the proliferation of spam.
Today, many creative and interesting folks—like writer and podcaster Anne Friedman, Quartz lifestyle reporter Jenni Avins, author Robin Sloane—have gravitated to online newsletters (oftentimes made with TinyLetter). As a personalized email digest chock full of news and information, personal musings and the occasional work sample, newsletters reach people on a platform most of us check on a daily basis.
So, now you know what an email newsletter is—how about creating one? I can help. As someone with an email newsletter of his own, allow me to walk you through the process with 3 steps showing how Flipboard can help budding newsletter editors supercharge their sends.
Step 1: Start flipping. Throughout the week, I flip articles into my different Flipboard magazines. Each has a distinct theme: cultural criticism, photography, travel, stuff I want to buy, etc. At night, or whenever I have free time to finally read, I'll identify stories that achieved one (or all) of three things:
a) resonated with me
b) resonated with my followers (i.e. got lots of likes, reflips, and/or comments)
c) formed part of a bigger story or trend
Step 2: Organize. By Saturday, I start organizing. My newsletter includes a personal note from me, which usually gets written first. Then, I group each category of links by sights (YouTube clips, movie trailers, photo galleries), sounds (DJ mixes, new music and podcasts) and stories (articles, listicles, essays, etc.)—hence my newsletter's name, "Sights, Sounds, Stories."
At first I only included things that interested me. Eventually I paid more attention to my audience and began analyzing metrics offered by Tiny Letter: how many times did someone open the email? Which links did they click? While I still don't completely cede editorial control to the whims of my readers, I do try to create something worthy of their time.
Step 3: Test, Test, Test. On Sunday, after I've read, reread and edited my newsletter, I'll send myself a preview to see how it looks. While I check to see that everything's copacetic on desktop, I'm much more concerned with how things look on my smartphone. With the rise of mobile apps, more of us are using our phones or tablets for casual browsing, social media or email. So it helps to make sure that your email newsletter looks great on the small screen. After 14 editions, I'm still working out the kinks.
At the end of each newsletter, I'll include a link to my Flipboard profile. If your readers enjoyed some of the stories related to a topic in your newsletter, your Flipboard magazine offers a deeper dive.
Once you're finished, send us a tweet with a link to your newsletter at @flipboardmag, @flipmarketer or good ol' @flipboard and we'll share our favorites. Happy emails!
~ShonaS is curating Media Message