Curating #Vintage With the Owners of James Veloria, Downtown Manhattan's Coolest Store
Mia Quagliarello / October 12, 2021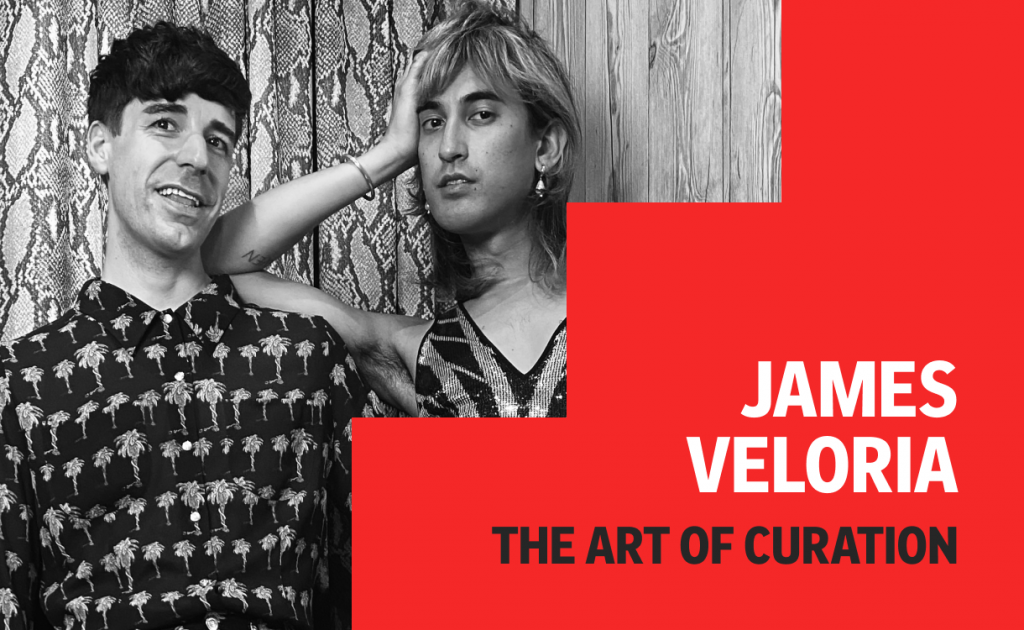 "I always get really excited when someone who has access to any possible new piece of clothing buys something from the past that we've chosen. That's a really exciting step forward for vintage. It's the most ethical way of shopping, and chances are no one else is going to have the same thing that you have." — Brandon Giordano of James Veloria

If you've ever trekked to the James Veloria vintage store in downtown Manhattan, you might think you took a wrong turn. Tucked away in a Chinatown mall, the shop is a glittery jewel box of clothes with as much personality as the proprietors themselves. By making it to James Veloria, you instantly become part of a community with other shoppers who also had enough savvy to make it there. Badge earned!

I talked to the store's owners, Collin James Weber and Brandon Veloria Giordano, about the art of curating vintage clothes for sale, how to approach one's own closet curation, how they turned a 'lifelong hobby' into a career, and more. I loved this chat not only because it will benefit my wardrobe, but because of how synergistic and creative Collin and Brandon are. They are partners in business and in life, and I dream of the day they will take me shopping.

Highlights, inspiration and key learnings:
How they turned a passion into a business
How they track trends and inspiration
How they find vintage gems to sell
How they 'remix' those items in the store
Creating a community among customers
What people misunderstand about vintage
Thrift store curation tips
Being in business with your partner
How COVID-19 is changing fashion
Best cities for vintage shopping
Browse the accompanying Storyboard to get the episode itself, plus the books, movies, Instagram accounts and other cultural artifacts that Brandon and Collin love.

And don't forget to rate and subscribe to our podcast if you like what you hear. You can find "The Art of Curation" on Flipboard and wherever you listen to your podcasts: Apple Podcasts, Spotify, Google Podcasts and Amazon Podcasts. A new episode drops every Tuesday!

— Mia Quagliarello, head of creator community, is curating the curators in "The Art of Curation" podcast