Curator Spotlight: Maurizio Leo of The Perfect Loaf
Mia Quagliarello / November 9, 2022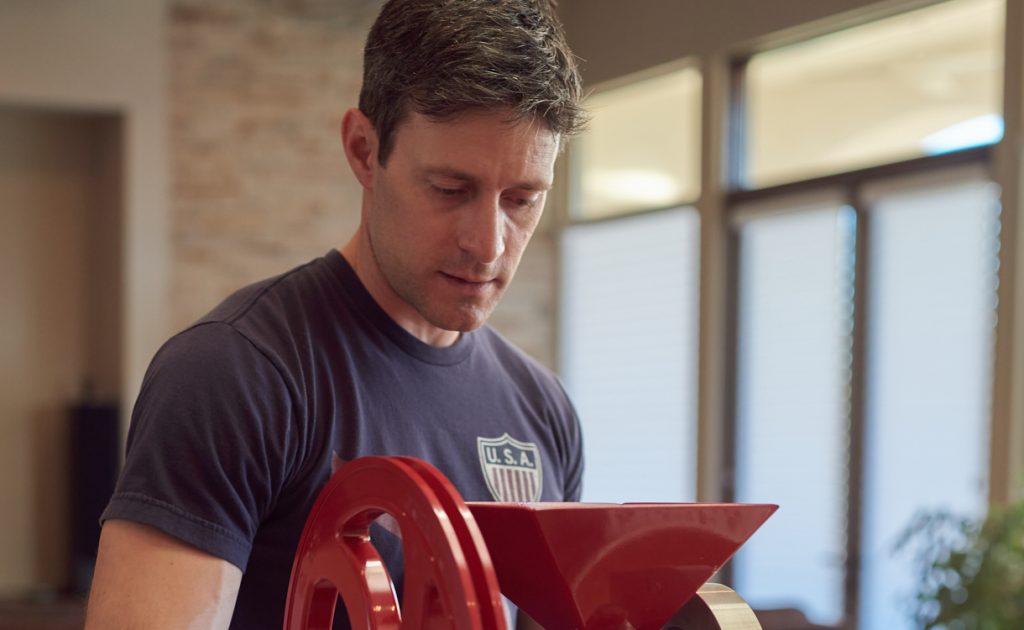 In this series, we are thrilled to help you get to know, in a much deeper way, a curator on Flipboard. Each person we spotlight is an inspiring member of a community here. Look for a new post every Wednesday, and please give each featured curator a follow and a high-five! Now let's get to it.

Hello! Who are you?

Hello! I'm the software-engineer-turned-baker behind the award-winning sourdough website, The Perfect Loaf. I grew up in an Italian household and spent summers visiting family in Italy and the back kitchen of my family's Italian restaurant, learning the importance of making food by hand. But I also hold a master's degree in computer science and co-created the stargazing app, SkyView, before I curled back to food and discovered the craft of baking sourdough bread. Since that first loaf, I've been obsessed with adjusting the balance between yeast and bacteria, tinkering with dough strength and hydration, and exploring everything sourdough.

What are your must-haves in the kitchen?
Temperature is a critical factor when baking bread, and two tools stand out for me to help ensure my bread dough is at the right temperature, which helps ensure fermentation is vigorous: My Thermoworks Thermapen ONE instant-read thermometer takes reliable and accurate measurements incredibly fast. I always have this on me when I'm baking! In the same vein, I also love my Brod and Taylor Folding Proofer, which I use to keep my sourdough starter and dough warm during the winter months.

I'm also a big fan of baking bread using freshly milled flour. My KoMo Classic grain mill sits on my counter, and these days I almost always use some portion of fresh flour in my bread baking.

What is your favorite cookbook right now — and all-time?

I'm a big fan of Ali Slagle's cooking, and her latest cookbook, I Dream of Dinner, is an extremely thoughtful approach to cooking during the busy workweek. Recipes are short, designed to get you into and out of the kitchen in record time, and, most importantly, delicious.

Picking a single all-time favorite cookbook is tough. It's like trying to pick your favorite child. Though, I must say, one cookbook that hugely impacted my life was Tartine. This book sparked my unending curiosity in baking with wild yeasts and beneficial bacteria — sourdough — and it's one I'll often flip through for inspiration.

But that's an easy choice. If I were to list another, it would be The Art of Simple Food by Alice Waters. When I got that book — which is now falling apart because it's been used so much — it opened my eyes to cooking more simply in the home kitchen. It is full of recipes that don't require elaborate ingredient lists and endless steps to prepare. While I think of myself more as a baker than a cook, it's a book I turn to time and time again for simple and delicious home-cooked meals.

Lastly, I'm super proud to share that my own cookbook "The Perfect Loaf, The Craft and Science of Sourdough Breads, Sweets, and More" has just been released! I hope it ends up on favorite lists for other bakers and cooks.

What's one recipe you think everyone should know and try?
I think everyone should try baking super tender, golden, and shiny bread like my Super Soft Sourdough Rolls. Many bakers associate "sourdough" with bread with a thick crust that is ultimately something sour, but it doesn't have to be. This recipe results in rolls that are perfect for the dinner table, especially during the holidays. (I don't think I've had a better Thanksgiving bread roll if I'm honest!)

What do you curate on Flipboard and why?

On Flipboard, I create Storyboards and Magazines about sourdough bread. These include bread for beginners (see my Sourdough Bread Baking 101) and even my Sweet Sourdough Magazine, where I showcase the sweet side of sourdough. (Many bakers aren't even aware you can use sourdough and natural leavening for things that aren't sour!) Essentially, all of my content on Flipboard is geared towards helping to inspire and instruct home bakers on how to make the most delicious sourdough bread and pastry at home.

What are your tips for other foodies on Flipboard?

If you don't already follow The Food Desk on Flipboard, you're missing out on the best collection of food stories, recipes, and guides out there. I love the magazines Just Desserts (who doesn't like looking at desserts at all times of the day?) and The Recipe Exchange. In the latter, I like to flip my latest recipes, but I also love seeing baking ideas pop up I would have otherwise never found on the vast interwebs. It's kind of my one-stop destination for all things food inspiration.

— Mia Quagliarello, head of creator community and newsletters, is also part of The Recipe Exchange

Don't forget to show Maurizio some love by following him on Flipboard. If you want to join The Recipe Exchange, a new community for foodies on Flipboard, email food@flipboard.com for an invite.