Curator Spotlight: Meet Nia Symone, Portrait Photographer
Mia Quagliarello / November 2, 2022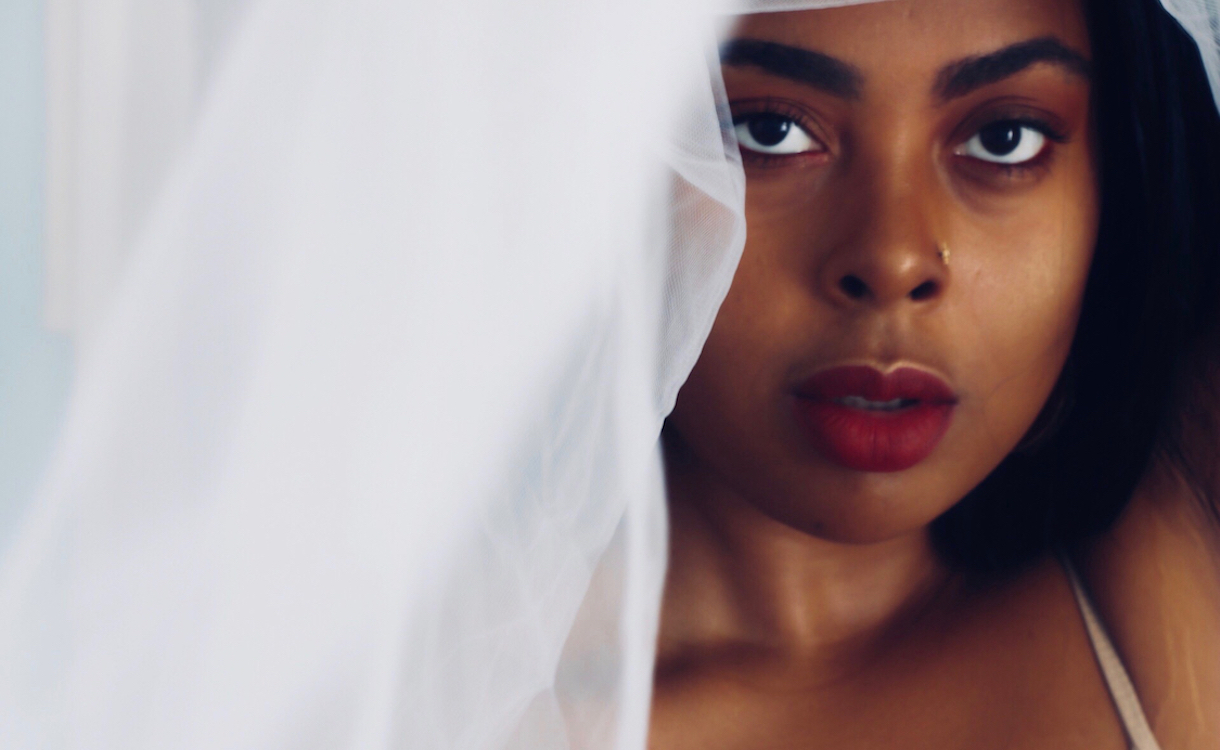 In this series, we're thrilled to help you get to know, in a much deeper way, a curator on Flipboard. Each person we spotlight is an inspiring member of a community here. Look for a new post every Wednesday, and please give each featured curator a follow and a high-five! Now let's get to it.

Hello! Who are you?

My name is Nia Symone and I'm a photographer based in Los Angeles, CA. I specialize in portrait photography because it was easier to start photographing people. I've always been quiet and a natural observer so choosing human emotions and energy felt like the right subject to capture.

My interest in photography is due to my mother and her love and education in photography. When I was growing up, she would tell stories of old shoots and show us her portfolio so I've always been immersed in photography. I took a photography class in high school but didn't actively pursue it until I was in my mid-twenties. As a creative, I was frustrated that my other creative endeavors weren't working so I bought a camera as a distraction. I began studying photography in film and the movement of photography. As I started photographing my family and friends, I started gaining positive feedback and decided to focus more on photography. I joined the organization Black Women Photographers and began networking with the women who hosted the meetup events and learned more about photography and technique.

What camera do you shoot with? Why that one?

Right now, I am shooting with a Canon EOS 80D, but I would like to switch to a Sony A7 IV. For a generation-old EOS 80D camera it still provides me with clarity, but it is beginning to slow and has glitches during photography shoots. I like my EOS 80D for the price at the time and the overall color; however, it's time to upgrade. I go back and forth between sticking with DSLR or switching to mirrorless. I'm considering the Sony A7 IV for the clarity, full frame, focus points and lightweight body, but I still prefer the color tones and overall look of Canon's 5D Mark IV.

Show us your favorite shot ever and tell us the story of how you got it.

This is my favorite shot because we had driven up to Joshua Tree and my sister was a bit sad because we didn't make time and she was hungry. We scoped out the Airbnb and saw in the back there was a platform for stargazing that was also the perfect for setting up a backdrop. As we were losing light, I asked her to put on her black bikini and grab the black fabric. Once she began channeling her energy into the fabric, I knew I needed to focus on capturing the movement and her silhouette. Although we missed the golden hour, it was the light of dusk and it was perfect for her energy. I used natural light and my Canon EOS 80D with a 50mm f/1.8 Canon lens to create this image.

Who or what inspires your photography?

My first inspiration was my mother and her work. From there I grew up looking for inspiration from Gordon Parks, Carrie Mae Weems, Annie Leibovitz, and cinematographer Roger Deakins.

What do you curate on Flipboard and why?

I curate on Flipboard because it's a platform that allows photography to live and breathe. Now, it seems like photography is merely through the gaze of the latest iPhone or oversaturated with filters. Don't get me wrong: I enjoy creating images on my phone, but there is a different energy when shooting on an actual camera especially when it's a film camera. Flipboard allows me the space to create and curate the stories I want to tell without the fluff: it's about the work, the technique, and the passion.

What are your tips for other photographers on Flipboard?
I would encourage you to explore Flipboard by checking out Jessica Bethel, The Phoblographer, Leica, and Melissa Johnson. As a self-taught photographer, I've found these people and brands helpful and well-intentioned for emerging and established photographers.

— Mia Quagliarello, head of creator community and newsletters, is having fun being a part of The Photography Exchange.

Don't forget to show Nia some love by following her on Flipboard. Nia is also a contributor to The Photography Exchange, a new community for photographers on Flipboard. Email photography@flipboard.com for an invite.