<![CDATA[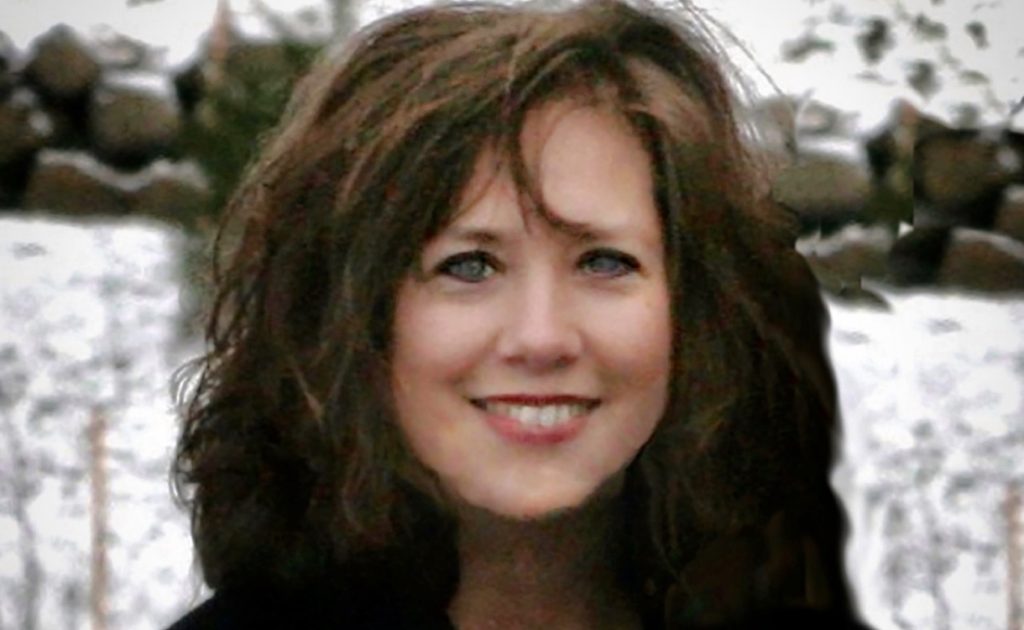 In this new series, we are thrilled to help you get to know, in a much deeper way, a curator on Flipboard. Each person we spotlight is an inspiring member of a community here. Look for a new post every Wednesday, and please give each featured curator a follow and a high-five! Now let's get to it.

Hello! Who are you?

My name is Stephanie Wilson, and I'm a food blogger and creator at 31Daily.com. I'm passionate about feeding people and creating a community that is not only passionate about food and cooking but also about sharing that love with those around them.
Food brings people together. Delicious food binds them together, creating memories and events they won't soon forget. And in doing so, we make our world a bit kinder, a bit gentler…and a whole lot more delicious!
My mission is to create easy and delicious recipes, whether that be healthy foods that build minds and bodies, or decadent treats for holidays, seasons, and special occasions. I am hoping that all bring a bit of joy into our homes, neighborhoods, and communities.


What are your must-haves in the kitchen?

I can't live without my stand mixer, santoku knife that's not expensive but fits my hand so
perfectly (I've been known to travel with it), and an oven-safe nonstick skillet (cast iron and hard anodized).
Plus…my day is fueled first by an overworked espresso machine and aided by a tea kettle that is in use, all day, every day. Those two are non-negotiables. Smile.
What is your favorite cookbook right now — and all time favorite?

Cookbooks take up large portions of my home. I collect and read them like novels. I'm a
magnet for anything written by, of course, Julia Childs, but also other greats like Alice
Waters, Jacques Pépin, Dorie Greenspan, Melissa Clark, and so many more.
I keep reaching for Greece: The Cookbook by Vefa Alexiadou, anything "Blue Zones," and my perennial favorites: Joy of Cooking and Simple French Food by Mark Bittman.

What's one recipe you think everyone should know and try?

Quiche is a wonderful recipe to master. It's versatile, perfect for anything from tea to
brunch to holidays. It's also delicious and very adaptable to seasons and even to what's currently in your refrigerator. Sometimes people feel intimidated by this classic and simple dish. And while you can make its execution somewhat complicated, including multiple steps for a perfect result, you can also make it simple and straightforward. Easy for anyone to make.
One of the recipes I often hear about from readers both on social media and by email is a simple quiche recipe I wrote a while back. Without fancy ingredients and steps, it's one they keep making and thanking me for. Here's the link for a very simple bacon, cheese, and spinach quiche.

What do you curate on Flipboard and why?
On Flipboard, I love to curate stories and recipes that inspire people to cook, be healthy, and create beautiful moments. I spend most of my time flipping seasonal recipes, healthy recipes, ideas for tea, and baking…anything!

What are your tips for other foodies on Flipboard?

Since the day Flipboard was recommended to me, now years ago, it's been my go-to resource for reference, inspiration, and information. It's just a platform I can immediately connect with. I love that it constantly delivers to me the stories and ideas I find most relevant and interesting.
How that happens for me is by following these Flipboard topics: #Food, #Recipes, #Cooking, and #Baking.
I also like to find and follow profiles, publishers, and Magazines like The Food Desk, Jessica Jordan, and EatingWell. All are inspiring!

I also find it helpful to join and help curate Group Magazines on topics I love, like food and recipes. Flipboard is a great place to meet and interact with others of like interests.
— Mia Quagliarello, head of creator community and newsletters, is part of The Photography Exchange
Don't forget to show Stephanie some love by following her on Flipboard. We've also packaged this interview with all the links he's recommended in this Storyboard at Flipboard Foodies. See you next week!